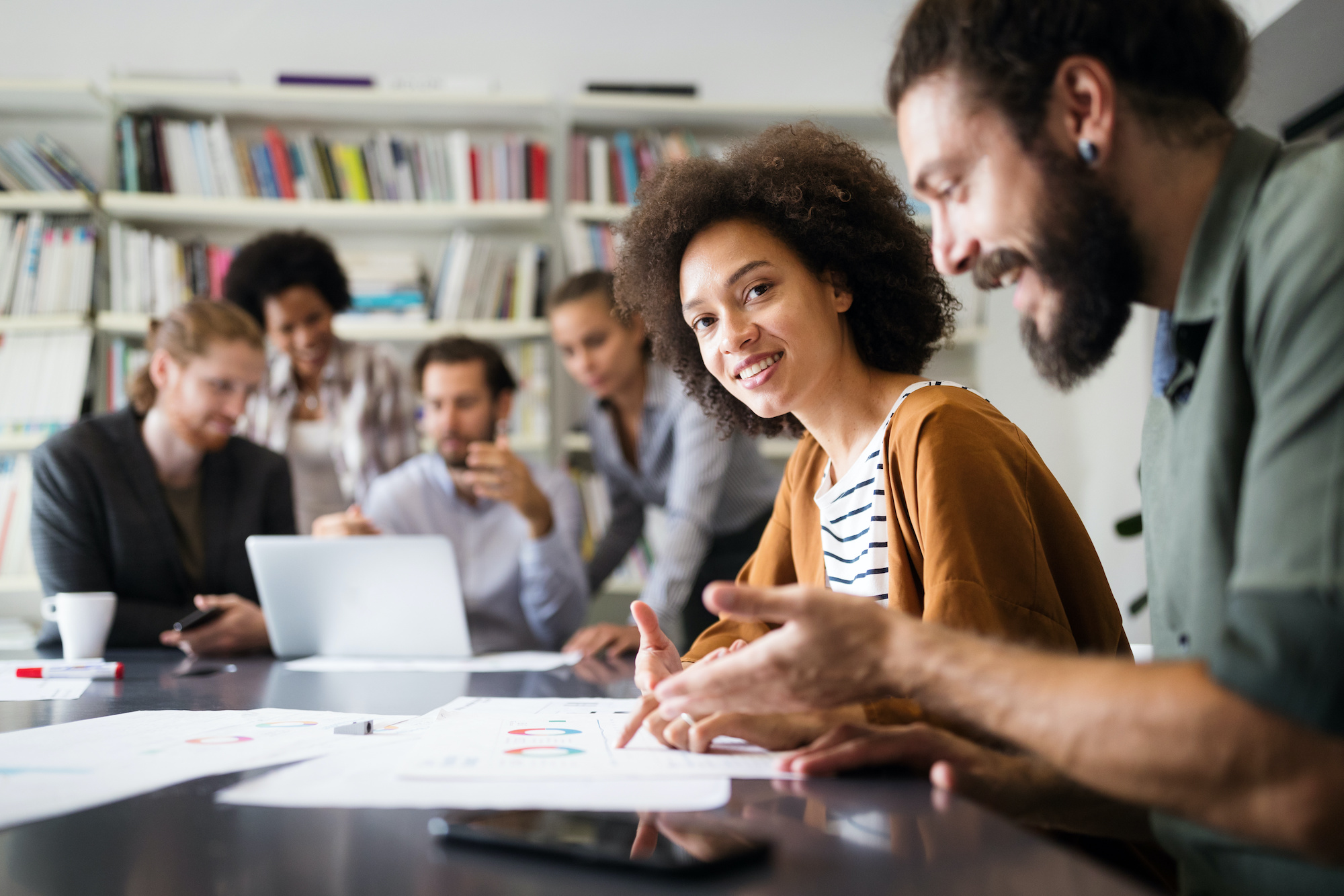 Why Choose paymints.io
Built by a team of experts in Technology, Real Estate, Lending, and Title Insurance, we are obsessed with finding a better way to complete the friction-filled real estate transaction. Paymints.io's digital platform allows home buyers the ability to securely send funds for earnest money, cash to close for refinances, and more!
Paymints.io is a secure, digital, white-label SaaS platform that allows buyers to transfer funds for many types of real estate transactions. Escrow holders and settlement agents can also disburse funds to clients or vendors using our proprietary platform. Our goal is to save you time, by avoiding lines at the bank; money, by lowering fees; and saving the environment by eliminating the use of paper and reducing CO2 emissions.
Did You Know?
ALTA 2021 Wire Fraud & Cyber Crime Survey
of title agents reported wirefraud attempts stayed the same or increased
of all 2020 transactions included targeted wire fraud scams
of stolen funds were not fully recovered
of unrecoverable funds were sent by an employee
Real Estate Payments
Safer. Simpler. Smarter.
Secure & Compliant
with Real-time Tracking
Personal information is encrypted using the same industry leading technology as banks
Digital Earnest Money
& Cash to Close
Transfer funds directly from your client's bank account into your escrow account
White-label
Cloud-based Solution
No download or coding required. Use your brand's look and feel with a customized URL
EMD Refunds
& Vendor Payments
Escrow holders and settlement agents can disburse funds to clients and vendors
Product Comparison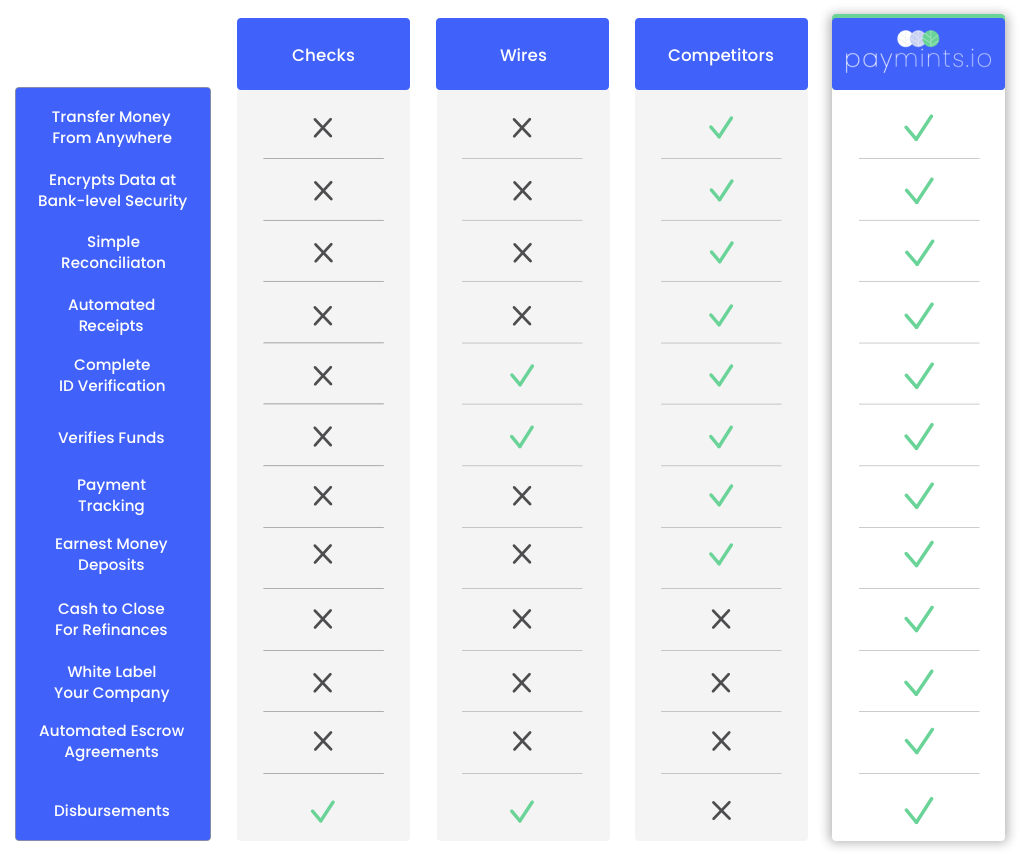 Saving the Environment, One Transaction at a Time.
The manufacturing of paper, like a paper check, creates gaseous effluent and/or particles that are harmful to the planet.
Do your part in saving the environment; use paymints.io.

Testimonials
Check out what our clients & partners have to say.
As a vendor who accepts payments, paymints.io is a very seamless, expedient, and convenient way of receiving funds. The ability to electronically receive funds instead of chasing checks is a modern way of being compensated and exchanging funds. It's also easier to record for accounting and tax purposes since there's an online paper trail. The sender & recipient of the check can easily check if the funds were deposited rather than checking their complicated banking websites. I highly recommend paymints.io for real estate attorneys, brokers, and other real estate professionals.
When I work remotely I am still able to make and enter deposits without leaving my home using paymints.io. Not needing to have the physical check really streamlined the process for our office.
I could not be more pleased with Paymints. From the initial sign-up, to its helpful and prompt customer service responses, to its speedy and efficient transfers, all the way down to account security, Paymints has enabled my practice to easily and seamlessly receive funds. The user and mobile-friendly interface is just icing on the cake. I look forward to using Paymints for years to come.
One of my buyers used the LemonBrew electronic transfer platform. He was a little resistant at first as he described himself as "old school." Once the process was explained to him, he did it all from his phone while we sat in a coffee shop. He was so surprised at how easy it was to use. Congrats to LemonBrew for continuing to be on the cutting edge.
The process was safe and simple. Logging onto the site required two-factor authentication and my bank also required it when connecting to my account. Setting up the transfer took only a matter of minutes, and it was as easy as paying my cable bill online!
I am so fascinated by how easy paymints.io is to use. This has been a seamless platform to use for Accounts Payable to pay out vendors, reimbursement, etc. 10/10 would recommend it to everyone!!
These National Underwriters Love Us!