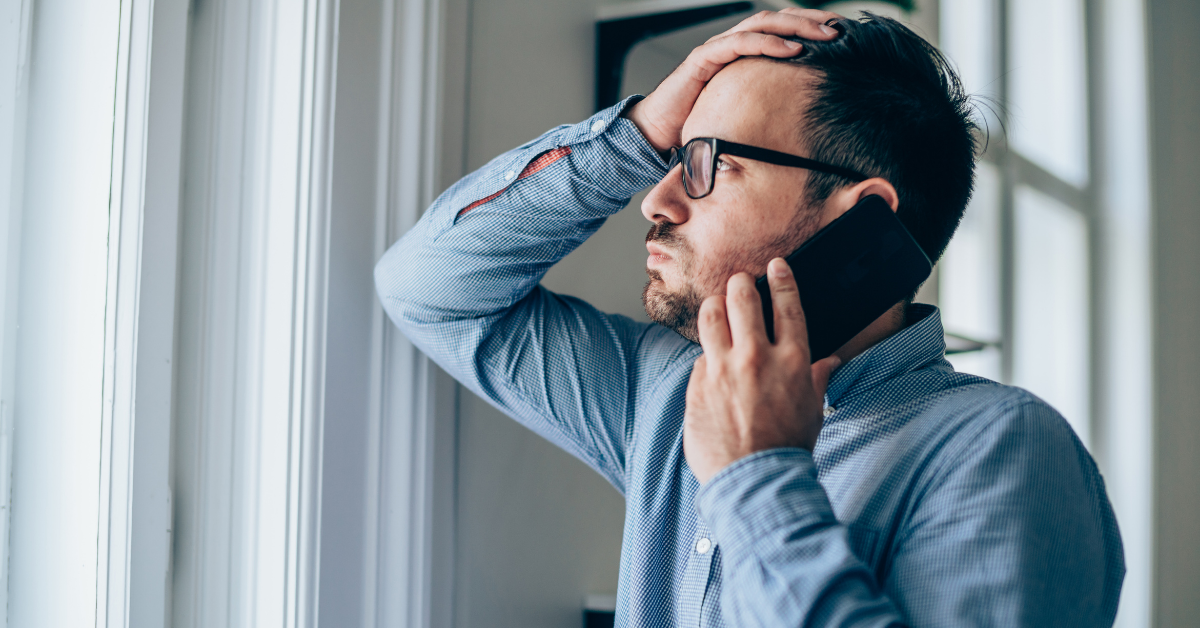 Your heart drops. A sinking feeling begins in your stomach. You think you've just been the victim of wire fraud, but how can you recover money from wire fraud? It's one of the scariest financial threats facing Americans today, with the country losing over $150 million to real estate related wire fraud in 2018 alone.
First things first, if you think you're a victim of wire fraud:
Act quickly. No time to dwell on any errors you may have made. Time is of the essence when trying to get your money back.
Contact all involved parties. Contact your bank, real estate agent, title company, and any other parties involved in the transaction and let them know what has happened.
File a report with the FBI. You may also be able to file a report with your local police department.
In this guide, we'll walk you through all of the steps you should be taking to help you recover money from wire fraud and get back on your feet.
Collect The Details
Take a quick second to understand the situation. Work to collect information about the transaction quickly and make sure you save the contact's account information and any other details they provided to you.
Contact Your Bank Directly
If you sent money to the wrong account, the first thing you should do is contact your bank to try and halt or reverse the transaction. The sooner you contact them about the error, the higher your chances of actually recovering the money.
Depending on your bank, you can either get on the phone with corporate support or head to your local branch — whatever you think will get you help the quickest. For most banks, calling directly should be your first course of action. Most have a specialized fraud department that will hear out your situation and help you navigate it.
Here are some tips:
Get all of the information in front of you. In order to make something happen fast, you will need your account information and the info of the payee your transfer was directed to.
Ask for a "SWIFT recall" — Tell your bank what happened and ask them to initiate a SWIFT recall on the wire transfer.
Request for your bank to contact the receiving bank right away to freeze the account that the money is going to.
If money has already been received by the fraudster's bank and moved elsewhere, contact that bank to see where the money is now. You may have to follow a long trail.
It's easy to get frustrated if you feel like nothing is happening. It's worsened if you catch the error after customer service hours and you're stuck waiting for a return call. If that happens, try every avenue — like contacting the receiving bank first if they offer 24/7 service, if your bank is currently closed.
File a Complaint
With all of the information you have about the transaction, it's time to contact the FBI's Internet Crime Complaint Center, or IC3. They will ask for all of the details you have about the transaction, the scam, and yourself.
You will want to include to anything and everything you can, like any links you clicked or the content of any emails sent to you. You'll receive an IC3 complaint number once you file your report. You'll want to write this down for future steps.
It's very important to file your complaint, although it will not give you any real-time assistance. It's up to you to recover the money because the FBI is simply inundated with complaints like yours each and every day. They're not able to help you through the recovery process, although they will work on their end to collect information on the fraudster and bring them to justice.
Contact Your Local Offices
With your IC3 complaint number in hand, you can now go to your FBI's local field office and provide information about the report. There will be an agent there in charge of cyber crimes and they will ask for your details, complaint number, and contact information.
After that, go to your local police department to file a report there. Give them the same detailed information other entities have requested, saving the incident number or police report number that they assign to the case. You should also get their contact information in the event you collect more details.
Understand The Reality
You should persist and do everything in your power to recover the funds swiftly, but remember that you are not guaranteed to get any money back. The sad reality of wire fraud is that people lose millions every year to scams, but acting quickly can increase your chances of recovering the money.
The fact is, fraudsters work quickly because they know you're going to catch your mistake rather fast, if not right away. For that reason, as soon as funds arrive in their account, they begin moving it from one account to the next or even withdraw in cash or convert it to a cryptocurrency. Whatever they do, they're going to do their best to stop you from getting it back.
The "money muling" process that fraudsters go through actually employs a sophisticated network of entities all around the world, and it allows them to move money almost in real-time to avoid recall or interruption to their transfers. This doesn't mean you have no chance of getting back your money, but it does mean you have a much greater chance if you act immediately after the transfer is made.
Creating a Safer Future for Payments
Wire fraud is an unfortunate, disheartening, and even life-changing collection of schemes that has led to millions of people losing money. In the world of real estate, especially, it's critical that every party is made away of this very real threat. For most Americans, purchasing property is the single biggest transaction they'll ever make, which is why wire fraud runs rampant.
People stand to lose substantial amounts of money when completing a real estate transaction, and that's why investing in safe transfer tools is critical to ensuring a smooth process that leaves everyone happy, confident, and secure. Here at paymints.io, we work hard each day to educate those in the industry about the power of technology and how to use it correctly.
Interested in learning more about our suite of modern, secure tools for today's real estate industry? Schedule a 30-minute consultation today and we'll walk you through everything we offer and explain how it can help your next real estate transaction move smoothly as you close with confidence. Schedule a demo today.