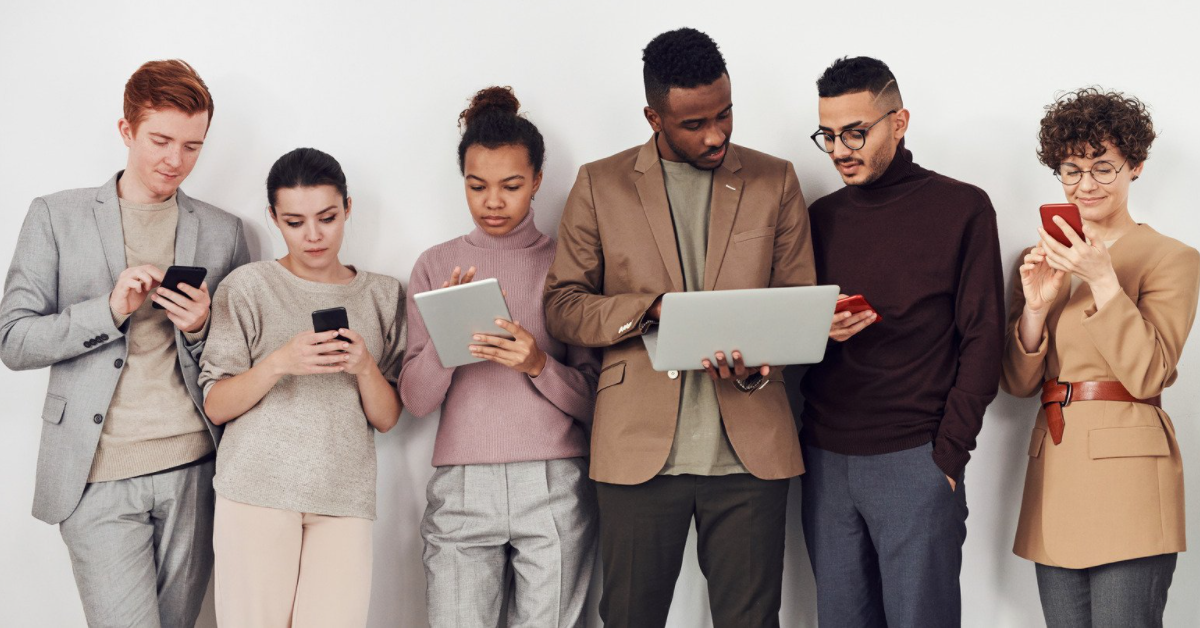 In many cases, the real estate industry has lagged in adopting new technology. But as digital solutions continue to cause massive disruption in most major sectors, no one can ignore the applicability of these advancements in the digital transformation in real estate.
Just as the healthcare, financial, and retail sectors have looked to adapt for client satisfaction and service, digital disruption has finally become the new normal in real estate, from virtual tours to transaction automation, personalized services, and technology that helps enhance the home buying experience.
Don't turn a blind eye to these five areas taking a bigger share of the real estate industry by shaping consumer expectations, catering to their changing preferences, and giving a competitive leg-up to those who are quick to embrace them.
1. Digital Presentations and Tours
Digital disruption in the real estate industry has its roots in Building Information Modeling, or "BIM," which allows architects, engineers, and construction workers to gain insight into a building's planning, design, construction, and management using intelligent 3D modeling. However, as a real estate agent, you're likely more concerned with the simplified consumer application of virtual and simulated infrastructure.
Most agents and consumers are highly familiar with Google Street View-style walkthroughs that allow them to click through stitched images taken by special cameras. However, digital disruption takes it a step further, enabling immersive walkthroughs and overviews using Augmented Reality and a set of Virtual Reality goggles.
In Singapore, PropertyGuru is one firm using this technology to create a mobile showroom for buyers. They recently set a new record, hitting one million listings from their network of over 30,000 agents who subscribe to their services, and they're still growing.
2. Mobile Property Search
Not only can buyers dive into a home's layout and design using a virtual experience, but they can also handle more and more of the transaction process online. In fact, the increasing use of mobile apps and websites that let buyers view listings themselves is posing a major threat to even the biggest brokers.
Buyers don't want to depend on an agent to get them information on every single property they're interested in viewing. In response, more brokers are creating dedicated mobile apps to showcase their listings and provide an accessible portal where buyers can chat with an agent and get questions answered quickly, without having to hop on a call or schedule a meeting.
Along with creating a mobile app, your brokerage can stay ahead of the move to mobile by ensuring your website, microsites, and other digital channels are responsive and optimized for mobile users across devices. Since 62% of internet users access the web with a mobile device, you should never leave mobile optimization and targeting out of your strategy.
3. Drones for Inspections and Marketing
Civilian drone technology continues to advance as batteries last longer, cameras become more powerful, and drone-use regulations become clearer. At the same time, consumers have expressed their preference for the stunning bird's-eye view images and videos drones can produce.
Aerial imagery, previously requiring the use of expensive and heavily restricted aircraft, has long helped agents exhibit and sell properties with large lots, gorgeous landscaping, immaculate views, and rambling floor plans. Drones now let you do that for a fraction of the time and cost, and the MLS shows that "properties with aerial imagery are 68% more likely to sell than those without it."
Drones can help with roof inspections and make an inspection of hard-to-reach areas (such as crawl spaces) that much easier. They can also aid property mapping, which is particularly important for commercial tenants, and in managing inspections for those wishing to build on the land.
4. Big Data and Advanced Analytics
Real estate agents and brokers alike are easily slowed down by the massive data sets they must process and maintain, whether they're working with listing catalogs, property owners, companies, renters, agents, or any other people and information involved in smooth transactions. That's why any firm in the industry should be quick to embrace big data and the powerful analytics solutions that accompany it.
Your real estate firm is likely already dealing with big data, so now is the time to put that data to work. As we get further into the digital age, the value of data is becoming much more widely accepted and appreciated; most companies now treat it as a precious asset. With data analytics solutions, you can segment your customer base, predict behaviors, and improve outreach using machine learning (ML) powered predictions and recommendations.
Using big data, you can also discover new opportunities faster while nurturing leads, personalizing experiences, and impressing more clients, all while reducing manual legwork. All of that means a better reputation for your brand, which will only lead to more referrals as you grow your presence.
5. Smart Contract Management
Blockchain technology first made waves when Bitcoin gained traction over a decade ago, but its application stretches far beyond decentralized currencies. When using blockchain's secure concept, more industries are now turning to smart contracts to record conditions and manage milestones automatically, making asset exchanges fast and simple for everyone on the team.
In real estate, smart contracts negate the need for bank verifications and all the "middlemen" that have long cut into a broker's agility, speed, and revenue. Smart contracts are extremely appealing to real estate because the industry deals in such large transactions, and they can reduce cost, ensure fraud protection, and help transactions move more quickly.
Here at paymints.io, we're no stranger to digital disruption in the real estate industry. By specializing in smart contracts, we've helped countless brokers sharpen their competitive edge, reduce legwork, and empower their agents and clients to enjoy faster, more seamless transactions through the use of advanced technology.
Would you like to learn more about how paymints.io and smart contracts could help your brokerage stay ahead of digital transformation in real estate? Schedule a demo today, and one of our team members will meet with you to answer all of your questions.