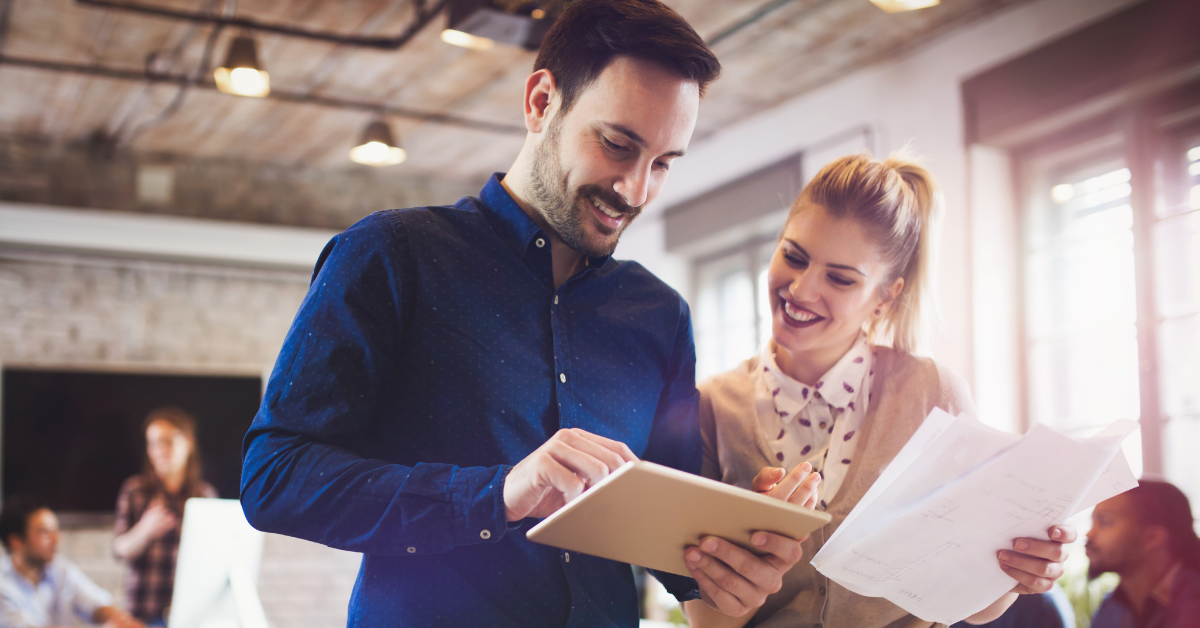 Title companies play a crucial role in the closing process. In fact, a title agent's actions can make or break the home buying process for clients; this is because the title agency handles everything from making sure the title is clean to disbursing funds on closing day. So if you work for a title agency, you need to give your clients the best closing process possible—which in turn will help you get more business! You can use these title company closing tips to get started.
Offer Answers to Common Questions Upfront
Keeping clients informed from the outset is one of the best ways to improve the closing process for your client. When they know what to expect from the process before you even meet with them, you'll both save time because they won't have to spend that first meeting asking you about the basics of closing.
So, how can you provide them with answers to common questions? Your website and social media pages are perfect for this task. Your site should have a section for FAQ where you provide helpful, quick answers to common questions, such as how long does it take to close on a house? and what's an abstract of title? You can even expand on this information by publishing blog posts on your site and filling your title company's social media pages with tips on how to prepare for closing day.
Another great way to inform and engage with clients is to send an email newsletter with the information they need to know at each stage of the closing process. In fact, email does very well in real estate, as the click-through rates of 3.6% are higher than they are in most other industries.
Regardless of your method, arming new clients with helpful information will reduce their confusion as they get ready to close on a house. This means your meetings will be more productive, as you'll be able to skip the basic queries and answer the more complex questions that a blog post can't answer easily. Plus, offering a wealth of information upfront will show your clients you know your stuff with closing, increasing their trust in your title company.
Prepare a Closing Checklist for Clients
You'll find that most title company closing tips focus on helping closing day go seamlessly for clients, and this one is no different. Clients who have enough information to know what to expect are more likely to be relaxed, confident, and happy on closing day than clients who don't feel prepared. If you want your clients to have fond memories of the day they closed on their house and got their keys—and you do, assuming you want them to recommend your agency—walking them through closing day ahead of time is helpful.
This is why you should put together a list of what to expect on closing day. Start with a step-by-step plan of what they'll be doing that day, such as which documents they'll be signing. If they need to bring payment, be clear about the total amount and form of payment they should bring. And let them know what documents they need to provide on closing day, such as home inspection reports and proof of homeowners' insurance.
Making all closing day requirements clear will help your clients feel confident as the day approaches and help the process go smoothly. And this is good for everyone, from the buyers and sellers to the real estate professionals present on closing day!
Communicate Frequently
Another of our title company closing tips is to stay in close communication with your clients from start to finish. Of course, giving them answers to common questions before you meet with them is a great way to get started. But you also need to make sure you're constantly available to answer questions as they come up during closing, whether by phone, email, or in-person meetings.
For example, your clients may need to reach you to ask about what title insurance covers, and what's different between owner's and lender's title insurance. They might also have questions about when closing day will happen, what their closing costs will be, and what they need to do to be prepared.
No matter what questions they have, you'll want to provide thorough answers they can understand so they make the best choice before closing day. Granted, they can also ask their real estate agent some of these questions. But if you want the best chance of getting great reviews and thus getting more business, you'll want to heed title company closing tips like this one to stand out from other agencies.
Make It Easy to Pay for Closing Costs
A big part of the closing process is paying the closing costs to get the keys to the house. Since this is such a major part of closing day, your clients might be nervous about getting it right. By going digital, you can make the payment process as easy on them as possible.
After all, wire fraud is a real threat during the closing process, as it can cause buyers to lose thousands of dollars within seconds because of a single mistake. And having to bring a paper check to closing day can be complicated—and not without its own risks!
Fortunately, you can eliminate these worries by allowing clients to pay closing costs digitally through paymints.io. With this secure solution, you can transfer the money right from your client's bank account to the escrow account. It's fast and completely digital with real-time tracking, so there's no need to worry about dealing with paper checks or being the victim of a cyber attack on closing day. If you're interested in learning more about how paymints.io can make closing easier on your clients, schedule a demo with us today!