Closing on a home is always the most exciting part of the mortgage process. You are undoubtedly feeling a great amount of enthusiasm and delight throughout the closing process, and when all the papers are signed and the keys to your new home are handed over, you experience a sense of satisfaction with the conclusion of a successful closing day.
However, as is often the case, everything leading up to the closing date can be frustrating and subject to numerous delays. From issues with the home found during the home inspection to paperwork being sent back over and over by the mortgage lender to having difficulty even getting a home loan, you'll likely experience at least a few delays.
And while there are many things that can happen when you are buying a home that are beyond your control, there are still plenty of things you can do to expedite ownership of the property.
Reputable, experienced, and professional real estate agents will share important information with you about things you can do to speed up the process of buying a home and the closing process. But if you haven't chosen your dream team yet, consider the following…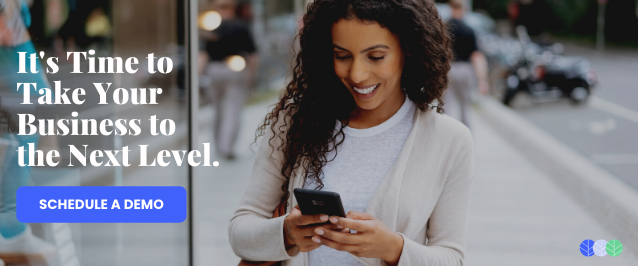 Get Pre-approved for a Mortgage
When you get pre-approved before even starting to look at houses, it gives you a much better idea of exactly how much house you can afford, and ensures you don't waste your time looking at houses that are beyond your budget.
Getting pre-approved also provides the lender with a good amount of information in advance, further facilitating getting a home loan in a timely fashion. A typical mortgage takes an average of 50 days to close, and much of this time is simply because the buyer is waiting for mortgage approval. But with a pre-approval, financing is already partially secured, and could cut down that time considerably.
Have All the Paperwork Ready
Real estate professionals know full well how much paperwork is involved in buying a home, as well as how much paperwork the buyer has to deal with when getting a home loan. But if you are a first-time home buyer, you might be unprepared for how much paperwork you'll be tasked with handling and providing. There will also be documents that need to be sent to the title company, documents for homeowner's insurance, promissory notes, the deed of trust, loan estimates, and much more.
The mortgage lender or title company waiting on paperwork can slow things down considerably, because your real estate transaction isn't the only one they are working on. If they don't get what they need right away, they will work on something else in the meantime, and your home loan process can suffer delays.
Having all your paperwork and documents always organized and quickly accessible when you need it will help to greatly expedite the process of closing on a home and speed things up with the mortgage lender, who will always seem to be asking for more documents and information.
Get the Home Appraisal and Home Inspection Done as Quickly as Possible
Once the process of buying a home starts and the loan estimate is approved, the next logical steps are to schedule the home appraisal and the home inspection. Getting these scheduled quickly can make the whole closing process go quicker.
Both the appraiser and inspector will take time to get their findings together and send them off to the proper parties, so the sooner this is done, the better. Especially in the case of the home inspection — if issues are found with the home that need to be fixed, alerting the seller in a timely manner allows enough time for the problems to be addressed without having to reschedule the closing date.
Sign the Closing Disclosure Prior to the Closing Date
The closing disclosure is typically sent a few days prior to the actual closing date. Signing it in advance and sending it back will ensure the closing process can continue on schedule.
Of course, it is also recommended that you take the time to thoroughly read through the CD and ensure everything is correct. These are the final details about the home loan, so you definitely don't want to wait until the closing date to inspect it. Getting any errors resolved ahead of time ensures the process can continue without a possible delay.
Get All Contingencies Resolved
Real estate contracts often contain contingencies, many of which you may not fully understand or be aware of. Speak to your agent and your mortgage lender about them so that you can ensure all contingencies in the contract have been met. Doing so will ensure that the closing process can continue without delay. For example, the home inspection and appraisal are obvious necessary parts of the contract, but the final walkthrough is another event that must be scheduled so that the closing date does not need to change.
Stay in Contact With All Related Parties
Miscommunication, or a general lack of communication between all the parties involved in a real estate transaction can cause unnecessary delays when buying a home. Stay in contact with the title company, the mortgage lender, the closing agent, and anyone else involved, ensuring everyone receives the paperwork they asked for and that there aren't any issues that could delay the closing process.
Always provide a quick response to any questions. You can also further facilitate the process by reviewing the information and valuable resources provided in online forums and blogs for home buyers.
Use an ACH Transfer System for Earnest Money Deposits, Escrow Payments, and Closing Costs
It can take up a good amount of time to make an earnest money deposit. You'll need to find time to travel to the bank to get a cashier's check or schedule a wire transfer, and then travel to meet your agent to hand off the check. Sometimes this can even delay the process by a couple of days.
Additionally, you may also need to provide money for homeowner's insurance for escrow, and other fees or payments. And checks take time to clear as well. But all this wasted time and travel can be avoided if you use an ACH transfer system to make those payments, rather than a check or wire transfer.
An electronic payment transfer system, such as paymints.io, is also much more secure, significantly reducing the risk of check fraud or wire fraud. This is of great benefit to all parties involved in a real estate transaction, because fraudulent activity doesn't just delay the closing on a home, but could possibly prevent the closing from even happening at all. Using paymints.io is a great way to lower your stress, move the process along, and know that you are protected from fraudulent activities.
To learn more about how using paymints.io can be safer and more secure than a wire transfer, as well as especially convenient in a real estate transaction, schedule a free demo today!