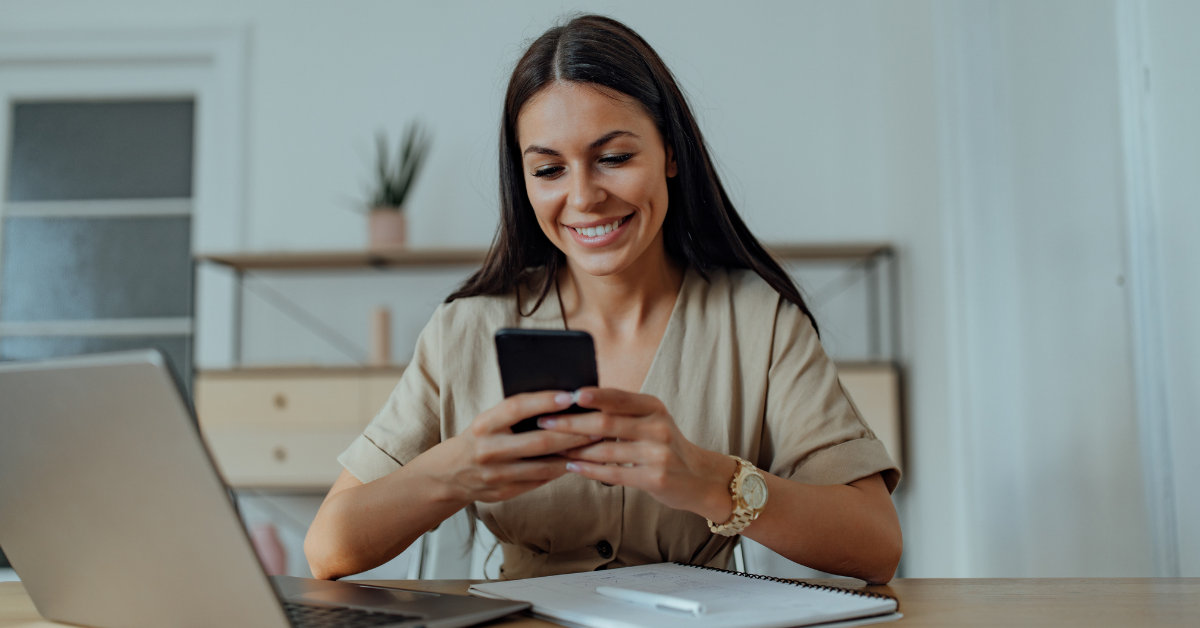 Gone are the days when agents were the first point of contact for potential buyers and sellers and that is why real estate marketing tips are such a hot topic. A new generation is taking over the market, with 37% of new home buyers being under the age of 37. Over 56% of this same group doesn't go the traditional route and find an agent. Rather, they find their homes online. So do half of all buyers between the ages of 37 and 51. Those over 51 were the only group found to consistently seek out an agent first.
So, what does all of this mean for real estate agents? To start with, it means your contact information needs to be all over the internet. Beyond social media platforms, you also need to find a new marketing strategy that will enable you to reach every generation of people trying to buy or sell their home. Ultimately, building landing pages, collecting email addresses, and becoming a content authority with excellent blog posts will all play a role.
As we head into 2021, here's a more detailed look at the real estate marketing tips and advice you should follow to ensure your performance among local real estate businesses is surefooted and competitive.

#1 Social Media Is The Foundation for Online Presence
When was the last time you picked up the phonebook? Chances are, your clients don't even have one in their house. Today's buyers and sellers demand exceptional service, and they expect to find it right at their fingertips. Fortunately for them, there are plenty of agents vying for their business — and one of them is bound to reach them through marketing initiatives. Hopefully, that agent will be you.
Of course, "being online" can't be simplified to just having real estate websites anymore. Rather, your online presence needs to beyond a business page and include social media accounts, paid campaigns, and even an email newsletter to help you stay in touch with and nurture prospects.
#2 Get Your Listings on More Platforms
It's already been said that more buyers are beginning their home search online, but they aren't necessarily going to local real estate websites in order to find listings. Rather, a great percentage of today's clients are heading straight to third-party services — like Zillow and Opendoor — in order to find potential homes. Only after they have found something they want to tour do they go through the trouble of reaching out to someone.
More often than not, the agents users of these services ultimately contact are the ones associated with the listing. However, even if you're the listing agent, your name may not appear. If you're not already part of the databases for major websites like Trulia, it's time you joined. According to Zillow, Premier Agents in their network who are part of the auto-connection call system are 4x more likely to earn exclusive client relationships.
#3 Modernize How You Showcase Homes
Simple pictures just won't cut it anymore. Home listings that have aerial photography, like that taken by a drone, are 68% more likely to sell than a property that doesn't. Meanwhile, 360-degree photos and video walkthroughs are becoming part of the "new normal," too — especially as more people begin buying homes almost sight unseen.
#4 Invest in Educational Content Marketing
Content marketing is a concept that's been in effective use long before the internet. In fact, many credit it to John Deere from way back in the early 1900s. This tactic is all about providing something for free, building authority for yourself while ultimately educating consumers so that they feel confident in your knowledge and have a better understanding of how to move forward.
Great content marketing will basically nurture leads for you, pushing them to reach out to you and ask for advice and, later, your assistance with buying or selling their home. Plus, despite its impact, content marketing doesn't have to be a challenge. It can start with something as simple as a blog where you talk about mortgage options, market trends, and give advice for those looking to buy or sell their home.
#5 Automate Your Work for Better Results
Did you know that about half of everything you do could be partially automated? Just a quick mental review of your work day will prove how much time it could save which makes this easily one of our favorite real estate marketing tips. Of course, automating everything isn't feasible, but when it comes to the monotonous processes, like following up with potential leads via email, automation could really give you the leverage you need to outpace the competition.
#6 Give Home Buyers What They're Asking For
Today's home buyers are shifting to online platforms for a reason: they want convenience. Above all else, people today crave instant gratification. They think communication should be simple. They want to have a thorough look at each property before they ever get in their car. More than that, they want to be able to do as much as possible online or even on their phone.
As an agent, it's your job to cater to these preferences and provide these experiences. After all, it's the seemingly little things — like modernizing traditional payment processes — that will help you stand out as time goes on.
#7 Offer Complementary Services
There's a reason why the "free gift with purchase" promotions have been around for so long. People love thinking that they're getting something extra, and as a real estate agent, you can truly leverage this psychological marketing trick to your advantage. All the while, you can do it in a way that helps you build strong community partnerships and sets you apart from other agents in the area.
For instance, many agents have found success by getting creative and teaming up with local businesses. So, you might offer a complementary moving truck for anyone who buys or sells with you. If you're looking for something simpler to implement, consider offering a free home valuation for potential sellers or free mortgage calculators and other tools for potential buyers.
It's these little "added" services and perks that will really drive buyers and sellers to want to work with you. They're also memorable and can help fuel your word-of-mouth marketing.
Welcome The New Era of Home Buying
Ultimately, these real estate marketing tips are only the beginning. Real estate agents of today are consistently getting more and more creative as they strive to reach the potential clients of the modern, tech-driven world. Being online simply isn't enough. If you're looking to build a reputation and consistently recruit more buyers and sellers to your business, you have to put in the effort.
Today's clients demand the best in service, opting for agents who can offer them speed and convenience, starting with a great website and continuing with a completely tailored, highly-accessible home shopping and buying experience. If you're looking to learn more about modernizing your processes, schedule a demo of paymints.io today. In just 30 minutes, we can help you shift your mindset from the traditional ways of doing things and see the opportunity tech has to offer.