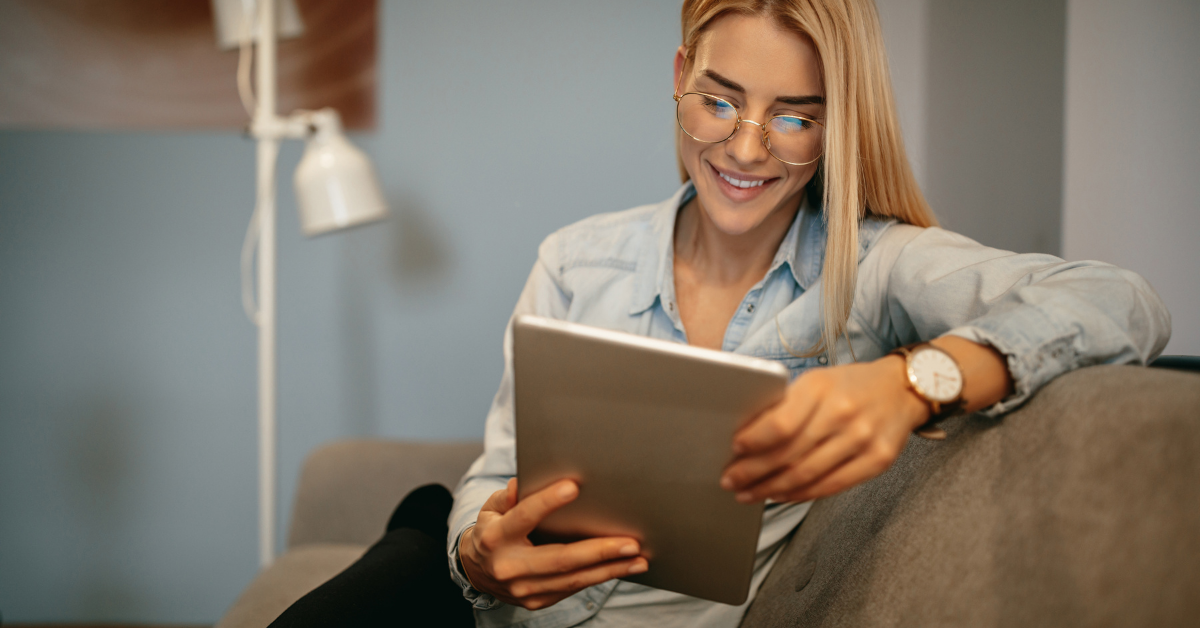 The Covid-19 pandemic has changed the way many companies in various industries do business, which is why real estate fraud prevention is more important than ever. The real estate industry has faced considerable challenges since much of the mortgage process, from the initial showing of a home to the final closing services involved face-to-face meetings and in person communication. But real estate professionals adapted and reinvented many of the components of a real estate transaction, allowing for many aspects to be performed remotely and virtually.
However, this has also caused a further increase in the amount of real estate fraud attempts against the industry. Cyber criminals and scammers have significantly increased their efforts to acquire contact information of parties involved in a real estate transaction in order to facilitate their plans to commit mortgage fraud, title fraud, escrow payment fraud, and other fraud schemes.
Using sophisticated schemes and taking advantage of ever-advancing technology has enabled cyber criminals to attack the real estate industry like never before. The FBI's Internet Crime Complaint Center received nearly 470,000 complaints in 2019, resulting in $3.5 billion in losses. That number has soared even higher in 2020 with the uptick in new cybersecurity threats and fraudulent phishing emails and text messages rising by nearly 700% since the onset of Covid-19.
However, that same technology that is serving cyber criminals can also be used to stop cyber criminals in their tracks and reduce the risk of real estate fraud.

Identity Verification
The majority of real estate fraud schemes are performed by cyber criminals pretending to be someone they are not; typically, a trusted source such as a real estate professional, the seller, the title company, or a closing agent. Professionals in the real estate industry are adopting new techniques for identity verification to ensure that the person at the other end of the email or text message is exactly who they say they are, and not a scammer.
Nearly 50% of mortgage lenders also consider identity verification to be one of the most important challenges to deal with in this and future years.
Automation
Mortgage lenders, real estate firms, title companies, and other businesses involved in real estate transactions are also engaging in an advanced cybersecurity protocol call automation. This is designed to directly deal with malicious bots that attack a business' server or devices in an attempt to infiltrate the system and acquire sensitive data.
According to National Mortgage News, malicious bot attacks are on the rise, with the average number of in 2020 at 16%, compared just 3% in 2019. Bot attacks are extremely difficult for a regular user to detect, so many firms are partnering with cybersecurity providers to improve the defense of their systems and prevent unauthorized data entry.
Wire Fraud Prevention
According to Vince Malta, President of the National Association of Realtors, "Wire fraud is one of the fastest-growing cyber crimes in the U.S., and consumers need to understand the risks that exist within every real estate transaction."
The NAR, along with the Real Estate Fraud Prevention Coalition, is striving to better educate real estate professionals, title companies, and buyers and sellers on actions they can take to better protect themselves and the large amount of sensitive contact information and financial details that are passed between the parties in a real estate transaction.
Combatting wire fraud is of particular importance since an increasing number of scammers are utilizing the credentials of real estate agents or title companies to request money for escrow payments or closing costs. The coalition instructs real estate agents to communicate with their clients the importance of verifying contact information and bank details before they send money.
"Members of the American Escrow Association handle your personal information and dollars through safe and secure communications and financial systems," noted Carlye Buxton, CEI, CSEO, SASIP, president of the American Escrow Association. "Please always remember: Whenever you send money or personal information by electronic means to your settlement agent, be sure to verify with your point of contact at the company that the destination is really your settlement agent."
Additionally, using an ACH transfer system to collect closing costs, escrow payments, and other fees related to a real estate transaction can further be used to prevent wire fraud. Many real estate agents are already using paymints.io, and electronic ACH money transfer system that allows users to send money with improved security and advanced identity protection.
An ideal solution for the real estate industry, this payment platform utilizes an easy-to-use app that allows real estate professionals to send requests for payments directly to a user's mobile device, by which they can then quickly and easily send the requested money without even having to leave their home to go to the bank.
Bank-level encryption and real-time tracking of all payments ensures that money transfers banking information is secure and kept hidden from cyber criminals and scammers.
In Conclusion
Cyber criminals are constantly attempting new techniques and improving upon old ones to circumvent system defenses or acquire contact information and financial details. To that end, real estate professionals and other in the industry must remain ever-vigilant in their own efforts to prevent real estate fraud. The above real state fraud prevention trends are likely just the start of a stronger plan to significantly cut down on the incidents of real estate fraud and decrease the risks involved in a simple real estate transaction.
Real estate professionals must also ensure that their clients also practice common cybersecurity protocols, since phishing and smishing attacks against buyers and sellers also play a big role in real estate fraud. A future real estate fraud prevention trend may include educating buyers and sellers on fraud and cybersecurity as a normal and necessary part of the real estate transaction. If all parties in a real estate transaction are equally careful in the way in which they exchange information, it can greatly help to reduce the risk of fraud and ensure a secure transaction.
Keep up to date with the latest industry news and other informative topics about the current and future real estate market by visiting various online forums and blogs that offer useful information and resources.
To learn more about how using paymints.io can be safer and more secure than a wire transfer, as well as especially convenient for both you and the home buyer, schedule a free demo today!