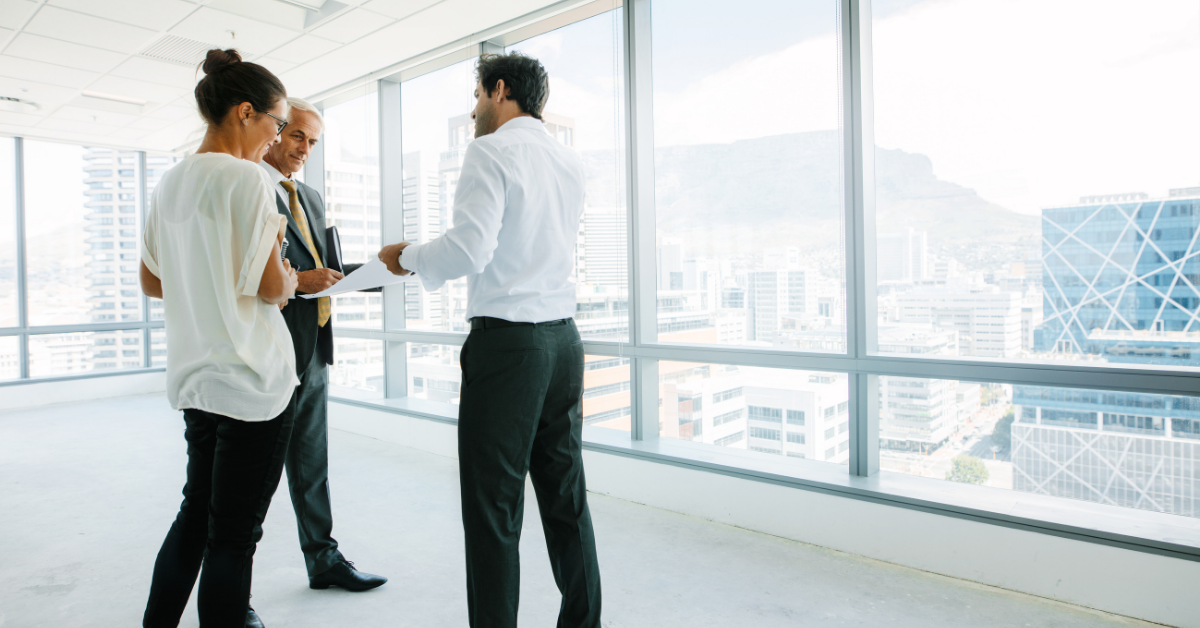 Standing out as a real estate agent is getting increasingly harder. These technologies for real estate agents won't just help you with stronger branding, but with capturing leads and consistently closing more deals. Here's a look at seven modern tools you should be utilizing to stay ahead of the competition.

#1 Social Media for Real Estate Agents
Real estate agents who aren't yet using social media are certainly missing out. In reality, most agents have accounts on Facebook, Instagram, LinkedIn, and other popular platforms now, but that doesn't mean they're using it to their full potential. If you're constantly bombarding followers with boring statistics and links to your latest listings, you're doing it wrong.
Your social media accounts give you the opportunity to establish yourself as a local authority, share helpful resources with buyers and sellers, and stand out in the real estate industry as a whole. Whether you work with a major brokerage company or not, establishing your own presence within the world of real estate professionals is a must.
Share photos, videos, and blog posts discussing:
How you stage a home
Your favorite activities
A glimpse into your relatable family life
History of your experience in the industry
This type of content will ultimately help you build a branded company so that people remember your name when they want a top brokerage or have a need for real estate agents in the area.
#2 Digital & Email Marketing Strategies
Gaining your fair market share within the local area isn't easy. There are plenty of residential real estate brokerages vying for clients' business, and no matter your sales volume or how many times you've assisted with the buying and selling process, people will ultimately turn to the brokerage firms with the best marketing.
If you're selling real estate, you need to find unique and impactful ways to reach homeowners. Likewise, if you're representing buyers, you should use strategies that put you in front of buyers so you can be the first to jump on new leads. Buyers and sellers alike will turn to the internet when looking for a real estate company, so try strategies like:
Highly targeted marketing on social media platforms
Google Adwords campaigns to reach those searching in your area
Email marketing to follow-up with collected leads and keep them engaged
Out of all of these methods of technologies for real estate agents, email marketing is continuously touted for having one of the highest ROIs in the industry, at a rate as high as 4400%.
#3 Online Lead Capture Tools
All real estate agents have websites these days, and that's where you should be focusing your time to explain the likes of real estate licenses, the local market, and exactly what you bring to the table for buyers and sellers. All of this content collectively is known as "content marketing," and getting behind this concept can do wonders for your lead generation strategies.
Every visitor to your website is a potential lead, so you need to think about how to capture them. Keeping them on your site with engaging content is the first step, but you then need to offer them something (i.e., a "lead magnet") in return for their contact information or email. Many agents offer a free local market guide, for example, in order to collect the lead's email so they can follow-up later. If you're going to invest in adding technologies for real estate agents, this is one that shows direct ROI.
#4 Interactive Tours and Drone Photography
Throughout 2020, the industry saw real estate agents quickly responding and adapting to changes that held up traditional open houses and led to a sharp decline in home showings. Fortunately, savvy real estate agents kept themselves afloat, and even learned to thrive, by tapping into the latest in immersive visual technology.
If you're not already using drone photography for your listings, it can help you sell homes 68% faster. It's particularly great for homes with water frontage, large lots, or exceptional surroundings. For every listing, you should also look into virtual 3D tours and walkthroughs, so that people can "view" the home without an in-person meeting. It will pique more interest in buyers and help you better qualify opportunities before you ever take time out of your schedule to meet with them.
#5 Data to Power Market Insights & Moves
Data is as powerful as ever. If you have the right tools, you can gain endless insights into your local market and even tap into information that can signal homeowners who may soon be interested in selling or renters who are looking to buy. Similar tools can reveal insights into the changing demographics of your local market, helping you to adapt and respond more effectively with your marketing strategies.
All of the above will help you stand out as a real estate agent, so in addition to tracking the historical metrics for your website and social media pages, make sure you're tapping into data that will help you make proactive decisions about your approaches.
#6 eSignatures for Buyers and Sellers
Gone are the days when you had to sit down at a table with all parties present and sign the closing documents. If you're not already utilizing eSignature platforms, it's about time you began processing documents electronically. It's a game-changer that will make the offer, negotiation, and closing processes substantially faster for everyone involved.
When done right, eSignatures are legally binding just like traditional signatures, and it simplifies administrative work as you no longer have physical papers to sort, mail, or scan. Everything is digital from the beginning, and that adds convenience, security, and organization by default.
#7 Electronic Funds Transfer Tools
As everything moves towards a digital future, it makes sense that the closing process is simplified with technologies for real estate agents, like electronic transfer and escrow tools. Platforms like paymints.io make for highly secure processing with real-time tracking and fast delivery of earnest money and closing costs.
Using paymints.io, you can transfer funds directly from a buyer's bank account into escrow, speeding up the time-to-close and making that big step simpler for all parties involved. Plus, bank-level security with white-label branding and a completely digital interface all make paymints.io easily one of the best platforms to add to your real estate tech stack this year.
Take The Next Step Into The Digital Era
If your processes aren't already headed in the direction of digital, it's time to take the next steps. As we move into 2021 with new priorities and the need for security and convenience, technologies like these have never been more powerful or more promising.
Interested in learning more about what these platforms and services can do for you? Give us 30 minutes and we'll walk you through everything that paymints.io has to offer. Schedule a demo today.