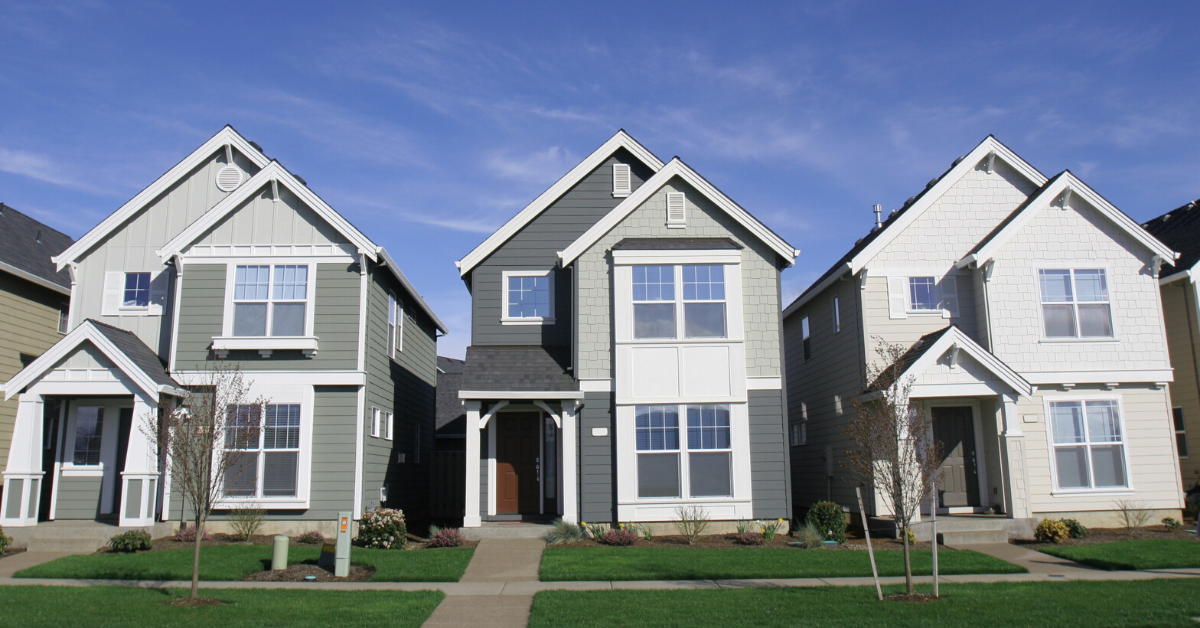 Before you walk into any real estate transaction, you should always aim to gain as much information as possible regarding the property. A lien search, which can reveal mortgage information along with other liens against the property, is an essential step in your due diligence process. These are the steps you need to follow to find mortgage information for a property you're interested in.
Why Does Mortgage Information Matter?
For commercial real estate and investment opportunities, figuring out the mortgage information for a given property can be paramount to even pursuing a deal. In an investor's eyes, a property is only worth spending time on if they know that it's free of a mortgage lien or that the mortgage on the home has certain terms (i.e., it's transferrable).
In addition to knowing who the financing company is, you may also be able to figure out the title company involved along with the mortgage closing date and other financial information that could impact or prevent the closing process if you were to pursue the property. Of course, while public records can reveal a lot, they can't tell you everything.
Understand What Information is Public
Before you spend time searching for mortgage information, it's important that you understand exactly what information you'll be able to find. To protect a seller's privacy, some information simply isn't public record. For instance, you won't ever be able to get the account number or other sensitive information.
A public mortgage records search may reveal the following:
Borrower's name
Property address
Surveys of the property
Square footage of dwelling(s)
Property's assessed value
During your search, you may also uncover information about previous sales, listings, and the price for which the property was listed/sold in the past. You'll also be able to look back on how the property's assessed value has changed over time.
Gather The Necessary Information to Search
Before you can conduct a public records search to uncover information about a property's mortgage, you first have to assemble some basic information. You can often obtain a property's mortgage records by using the address of the property, which is often easy to get ahold of. However, if you don't have the address and your lead came in another format, you can also search by the owner's name.
If you lack both the property address and the name of the owner, you should reach out to a real estate agent who can work with you to gain their contact information. If a property is listed online but doesn't have an address, call the listing agent to get the address.
If you do happen to get the name of a property owner, it's worth noting that you can use other tools, such as personal record search websites, to find out more information about the homeowner that could aid you in the decision-making or negotiation process.
Utilize The Resources Available to You
There are multiple resources you may check in your search for mortgage information. To start with, you can try real estate websites, which often display basic information about a property — like its assessed value and sales/listing history. These sites may also still have photos up from old listings, along with other information that could aid your decision.
It's worth noting that real estate websites typically pull from the exact same sources, so you're likely to find identical information on each. Therefore, you generally only need to check one of them. Don't spend your time sifting through all of the real estate websites out there, as it simply won't reveal anything that one of these three sites aren't already showing you.
Complete Your Mortgage Information Search
If you're really interested in a property, you can dig deeper. All of the mortgage records you can legally gain access to will be stored with the county where the property is located. Fortunately, most counties now have a digital version of their records for easy viewing.
In any case, you'll want to locate the county's clerk's office or public records website. You can also visit in person or call in advance and ask how you can conduct your search. Some online systems will only be available between certain hours. In most cases, a basic search is free, but some counties charge a small fee for access or "premium" access, which may allow you to check the status of documents and to print documents.
Review Information with Your Real Estate Agent
After doing the legwork to get the mortgage information about the property, it's time to sit down and review the numbers. If you're a seasoned investor, this will be easy enough to do on your own. So long as you have the right knowledge, you'll know what to look for. However, those new to the industry, or even the local market, should consult with a professional. If you don't have your own consultant or coach, getting in touch with a real estate agent can be a huge help.
A real estate agent who knows the market will be able to review the numbers with you and help you produce a fair offer to present to the property owners. The agent may also be able to offer you other insight into the property and its history. If it's currently listed for sale, they can even contact the listing agent on your behalf and get additional information for you.
Invest in Technology that Performs
Real estate professionals already know all too well just how much work goes into closing a deal. There's a lot of hands-on effort that has to be invested from start-to-finish in order for buyers and sellers to walk away happy. Taking the "DIY" approach is only going to wear you out. Whether you're working independently, with a brokerage, or even with your own team, having the right tools and technology at your side can save you substantial time and energy.
Here at paymints.io, we believe the best real estate solutions are built by individuals who understand the industry — and that's why we're backed by real estate, tech, lending, and title company professionals who know just what agents and brokerages need to perform. When you choose paymints.io, you're choosing a highly reliable, highly secure, and highly flexible platform that will grow with you as you gain clients and continue upping your sales volume.
Interested in learning more about what paymints.io can do for your real estate transactions? Schedule a demo today and we'll walk you through all the things that make our platform great.