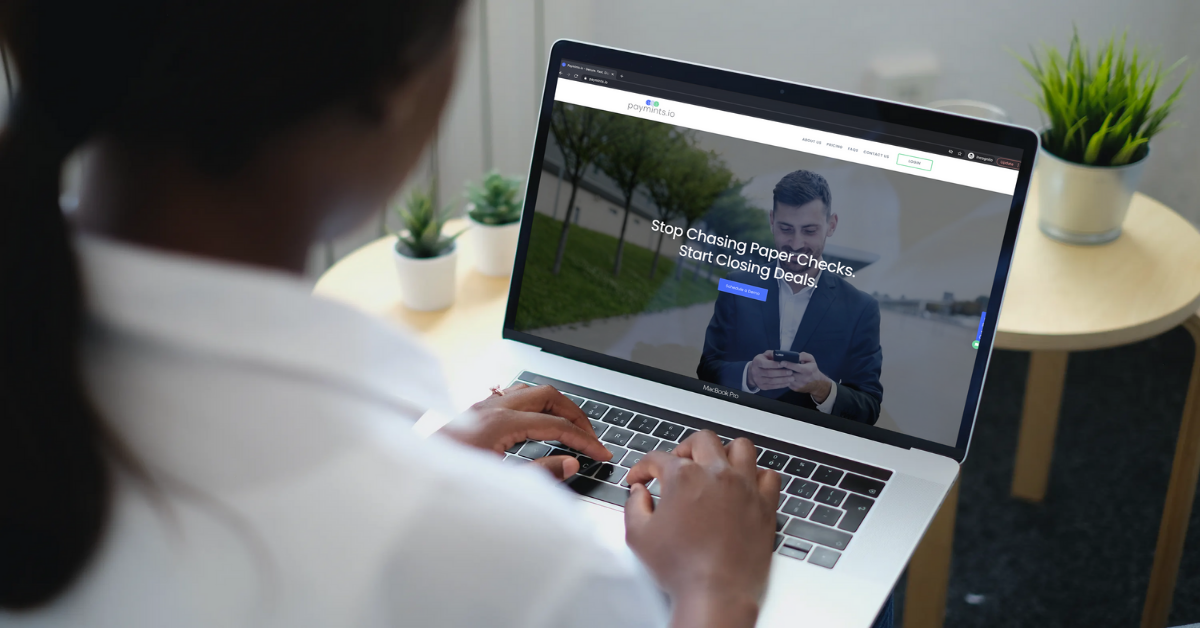 A lot has changed in the last year, especially when it comes to the home buying process. Seemingly safe habits you had a few years ago—like going to an in-person meeting and shaking hands with half a dozen people—might sound like a terrible idea now. Times have simply changed, and that applies to nearly every industry—including title companies. So what exactly can you expect from title companies these days? Take a look at the top title insurance industry trends to keep in mind.
The Ability to Have a Digital Closing Process
If you've been hoping to make better use of technology when it comes to real estate, you'll be happy to know that one of the latest title insurance industry trends promises exactly that. It may have taken several years—and a global pandemic—to make the title industry finally go digital. But better late than never, right? Considering that an online closing process tends to be much faster than an in-person one, this trend toward more technology use in the title industry is good for everyone, from home buyers and sellers to real estate agents and title agents.
Looking at our current reliance on the internet for much of the home buying process, closing online just makes sense. After all, many buyers search the internet for homes they want to see. They view pictures, home details, and even take a virtual tour of the house. Then they email the real estate agent they found online if they want to find out more about the home or even make an offer. At that point, they can typically apply for a home loan online, sending in the necessary documents digitally. So why not close online, as well?
Up until the last couple of years, closing day still had to be in-person, partly due to the fact that buyers and sellers had to sign documents in front of a notary public. But recently, even that requirement has changed, thanks to remote online notarization, or RON. This allows buyers and sellers to meet virtually with a notary public, meaning they can sign closing documents while the notary public watches via video, rather than being in the same room. RON was an option in some states as early as about ten years ago, but it took the pandemic for more states to finally get on board in 2020. Now that it's apparent that remote notarization is an option, the online closing process is likely one of the title insurance industry trends that's here to stay!
Shift to Electronic Funds Transfers
When you're buying a house, a big part of closing day involves paying all the closing costs. When you close in person, you typically have to bring a cashier's check or complete a wire transfer, as title companies don't usually accept cash or personal checks. If the thought of obtaining a cashier's check or initiating a wire transfer gives you a headache, you're not alone.
Both of these payment options have some drawbacks, as they take time and extra effort on your part. And of course, wire fraud is a major concern. This can occur when a cyber criminal poses as a real estate agent and instructs the buyer—usually by email or voicemail—to wire money to a specific account before closing day. Following the instructions results in the buyer sending thousands of dollars to a hacker's account, with little hope of getting that money back. Even when buyers are not purposely defrauded, they might end up with the same expensive result if they accidentally transpose the account numbers and send money to the wrong person.
Basically, there's a lot that could go wrong with wire transfers and other traditional ways of paying closing costs. And if you want to keep closing day entirely digital so you can stay home during the process, these payment methods can make that hard. This is why one of the latest title insurance industry trends is an emphasis on electronic funds transfers, in which you can move money from one account to another online.
One type of electronic funds transfer in particular is called ACH, short for Automated Clearing House. With ACH, you can easily transfer money to an account at any bank, making it simple to send funds from a checking account to an escrow account when buying a home. ACH payments are safer and more cost-efficient than wire transfers, and faster and easier than paper checks. So if you want to keep the closing process online—and seamlessly pay for closing costs—using a secure digital platform like paymints.io can save time for buyers, sellers, real estate agents, and title agents alike.
A Surge in the Cost & Volume of Title Insurance Premiums
The latest title industry trends may even affect the amount buyers pay for title insurance. This is because research shows that the average cost of title insurance has increased in the last year or so. More specifically, a recent study found that title insurance premiums increased by about 8% on average from 2019 to 2020.
The likely reason for this is the higher average cost of buying a house. Home prices increased by over 12% within just a year in 2020, and since the cost of title insurance is tied to the price of the home, the price increase on premiums makes sense. In addition, the number of title insurance premiums sold has increased lately. This is due to more people than ever buying or refinancing because of the record low interest rates.
You can expect the costlier title insurance premiums to stick around for now, at least until home prices start to fall. And the higher number of premiums sold will likely also continue until the housing market's popularity wanes.
Better Communication Between Title Companies & Clients
Among the title industry trends to look for is better communication and transparency from title agencies. After all, as the closing process had to adapt in 2020, these agencies had to take a better look at what home buyers, sellers, and real estate agents needed from them in order to close deals. Instead of making an appointment for all involved in the process to come to the office for closing day, title companies have had to make alternative plans to allow for a safe, touch-free meeting for signing paperwork and paying closing costs.
This has meant communicating more with clients to find out what they feel comfortable with regarding closing day appointments. When they could no longer assume in-person meetings were the default option, title companies have had to rely on email, text messages, and social media to stay in touch with clients and accommodate any requests.
For example, some clients prefer to sign paperwork outside or while sitting in their car. They might even want closing day to take place virtually via video whenever possible. And those who want to come to the office might expect a touch-free procedure that involves masks, gloves, and sanitized pens. No matter what kind of closing day buyers and sellers prefer, title companies now need to communicate well with them to make sure their expectations are met and all documents are ready for the appointment.
Stay Up to Date
Now that you know what the title industry insurance trends are, you should take a closer look at one of them in particular: electronic fund transfers. More specifically, it's time to find out what makes paymints.io simpler and more secure than other ways to pay closing costs. Schedule a demo with us today to learn more!