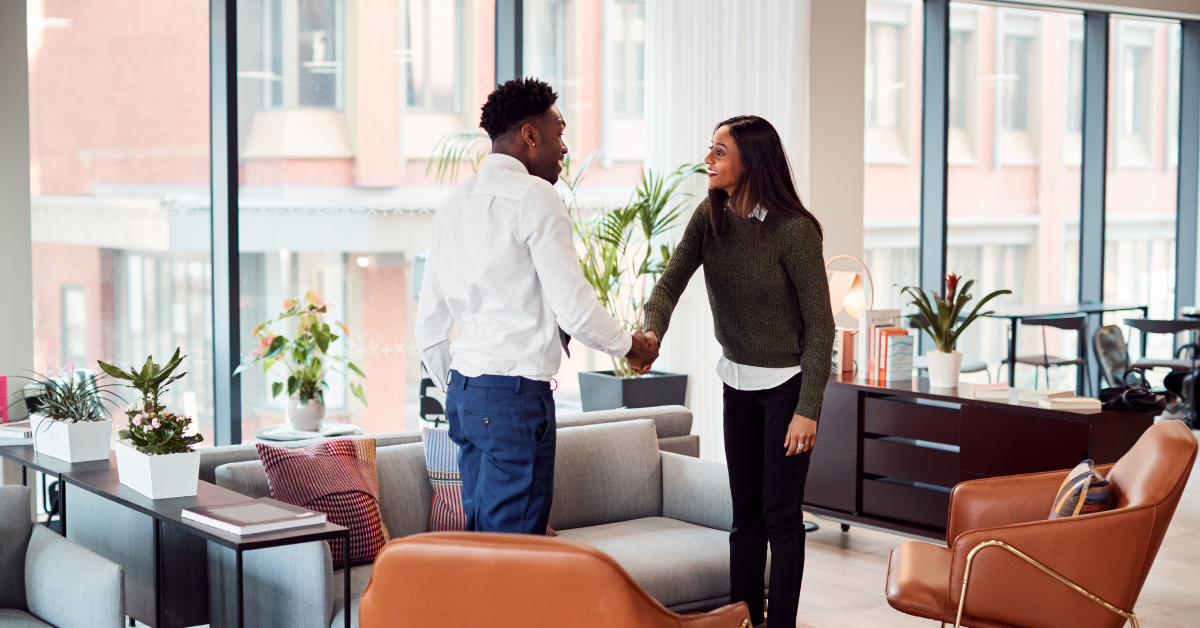 You may think that your job is done when you help your clients buy a new home, but that's probably not the last time you'll hear from them. Hopefully, they'll send you new business in the future. They'll be even more likely to do that if you have some great mortgage refinance tips when they call you up and ask for advice.
1. Understand Why Your Client Wants to Refinance
The first step in a client mortgage refinance is understanding why they want to do it. As with any transaction, you want to recommend the best option based on their goals. There are several common reasons to refinance:
Get a lower interest rate
Pull out equity for home improvements, paying off debt, or other uses
Pay off the mortgage faster
Lower the monthly payment
Change the type of mortgage
You'll also want to review their existing mortgage and credit profile to see if they have options. For example, their credit score might be worse, so they may not qualify to refinance or get terms that would make it worth it. If their goal is a lower interest rate, are interest rates lower than their current rate? If they want to take out equity, is refinancing or a home equity loan the better option?
2. Be Ready to Explain the Costs
One thing that many clients don't understand is that refinancing a mortgage comes with costs. There may be loan origination fees and closing costs, just like with an original mortgage. However, these costs can offset the interest savings over the life of the loan if the drop in interest rate isn't large enough.
Find a good mortgage refinance calculator that can help you run the numbers and show your clients. There are three things you want to show them.
The cost of maintaining their current payments, i.e., the total interest that they'll pay
The interest that they can save if they keep the same mortgage but increase their payment
The total cost of refinancing, including refinancing costs and lifetime interest, compared to their original mortgage
Many clients will pick the lowest number. If their goal is a lower payment or to take out equity, they might be willing to increase their borrowing costs, and you're helping them understand by how much.
3. Making the Refinancing Decision
Once you've helped your clients start the refinancing process, there's a good chance that they'll ask you what the best option is or how to proceed. There are a couple of additional things to take into account.
Loan Term
The ideal loan term depends on why a client is refinancing. If they choose the same loan term, they will have a mortgage longer. That's because their original 30-year mortgage now has less than 30 years remaining on it. Extending their mortgage could also push their loan out into their retirement years.
Starting over with the original loan term or going for a longer term is generally only the best option when the client needs a lower monthly payment. For example, they might realize that the 15-year mortgage doesn't leave enough room in their budget. They may also have had a change in their financial situation.
If they're trying to save money on interest, matching the remaining term on their mortgage or going even shorter will generally save the most money. Shorter loans generally have lower interest rates. If interest rates have gone down a lot, they may be able to get a longer loan with a lower interest rate than what they currently have. That gives them interest savings combined with the flexibility of having a lower payment or being able to pay ahead at their own pace.
Adjustable Versus Fixed-Rate
In recent years, adjustable-rate mortgages just haven't made sense. With interest rates as low as they are, the rate can only adjust up. Still, you may have a client come to you with an older adjustable-rate mortgage, who couldn't qualify for a fixed-rate, or who thinks they picked wrong and wants to lock in a fixed rate.
There's a chance that the fixed-rate mortgage could have a slightly higher rate today. However, keeping the adjustable-rate mortgage creates the risk of higher interest and higher mortgage payments later on, coupled with maybe not being able to refinance at a lower rate.
4. Share Your Contacts
If a buyer is coming back to you to ask about refinancing, it means they were happy with the service you provided and trust you. Even if refinancing isn't your direct line of business, it's still a good opportunity to keep that client in your network as well as share leads with other professionals.
Refinancing clients will, of course, need a lender and will often need to find an appraiser and an inspector. These can often be the same people you work with when you help a client buy a home.
5. Making the Closing Process Easier
The closing process on a refinance has slightly less paperwork than a home purchase, but it's still pretty complicated. That means getting everyone in a room and getting all of the needed signatures.
You may want to offer up your office space for the closing. Even if you're not directly involved, you may be able to charge a nominal fee for your conference room or just consider it a goodwill gesture for networking and marketing. In addition to letting your client go to a familiar location, you're also getting a chance to meet with the other professionals involved in the closing.
Another major pain point is the paperwork itself. Switching to electronic documents can give everyone a chance to read everything in advance and more quickly get signatures. Using electronic payments can prevent your clients from having to run to the bank to get a cashier's check or worry about problems with a wire transfer.
Paymints.io provides secure money transfers for real estate closings to seamlessly get cash into the escrow account and complete the refinancing process. To learn more about how it works and take a demo, schedule a 30-minute meeting with us.