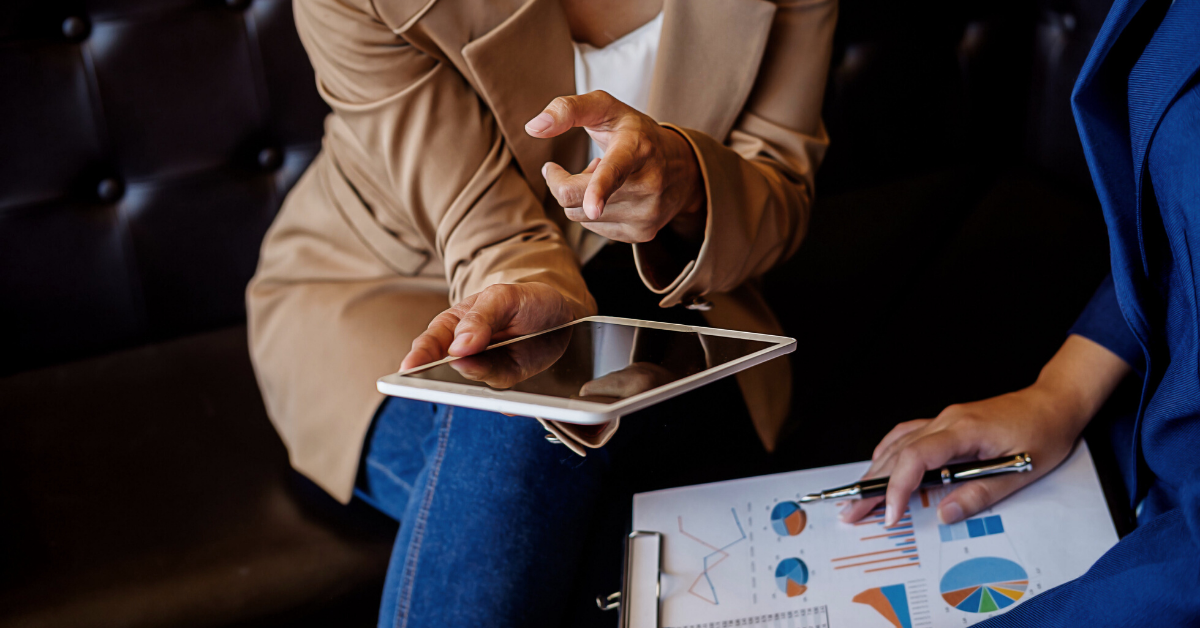 When people think of buying a home, the title company is usually the last thing on their minds. However, there is a growing awareness of the possibility of title and other real estate fraud. In addition to buyers, brokers, insurance companies, and lenders are also looking for title companies to partner with. Here are some marketing initiatives for title companies that you can try.
Get a Good Website
Is your website so outdated people might wonder whether you're still in business or are you missing this vital piece of the marketing puzzle altogether? Think about the last time you bought something or visited a site for the first time online. What did you think?
Your website is either how people find you or the first impression when they consider your business before they initiate conversation. At minimum, you need what's known as a business card website. This is a website that is a perfect addition to marketing for title companies that just has your basic contact information and services while looking professional and conveying your brand. Adding more detailed services pages and blog posts can help you show up in search results when people ask questions like, Do I need title insurance?, and other industry-related topics.
Make Use of Email Campaigns
Real estate is about keeping in touch. Buyers might go years between when they or someone they know buys a home. Brokers and other real estate professionals have hot and cold streaks as the market ebbs and flows and buyers may also choose to work with a different professional for a number of reasons. Keep email addresses from everyone you do business with and keep these contacts as organized as possible by their role in the transaction, physical addresses, dates, etc, so you know the best occasions to send messaging and topics to reach out with.
It's important that your emails provide value and aren't just spam. You can certainly ask for their business at the end, but the main content of the email should be helpful. It might be updates on current market trends, a news story about someone who had trouble with their title, or how-tos on related topics.
Through marketing for title companies, be sure to understand your CAN-SPAM Act requirements and provide a way to opt out. A good way to keep people from falling out of touch entirely is to provide options such as limiting the frequency of emails or only getting certain types of emails instead of unsubscribing completely.
Consider Mailed Newsletters
Newsletters follow the same principles as emails, and you might even use similar content. The difference is that less than one in five marketing emails gets opened, and many end up in spam. If you send out a printed newsletter, you're guaranteed that somebody is going to touch it, and they'll probably at least glance at it before they toss it in the trash. Think about how you handle your own inbox versus your mailbox.
In addition, know your audience. Some people don't like to do email but do like to read printed copies and vice versa. It's obviously more expensive to send marketing collateral this way, so think of your content carefully. Pro-tip: it never hurts to include coupons to local businesses as another value add, plus you're supporting your community.
Network, Network, Network
Every agent, attorney, loan officer, etc, you're involved in a deal with works on other deals and with other professionals. Get to know them and be sure to send business their way when you're able to. In addition, look for real estate and general business networking events. Networking events can sometimes get a bad reputation when people are too pushy about selling, but if you develop a few good relationships, these events can be an ongoing source of new leads.
Get in Directories
Many people use online directories to find service providers or check reviews and this is a top tip for marketing for title companies. Many of these are free like Yelp and Google. Also check for local groups like the real estate association or Chamber of Commerce.
Sometimes, you may be able to pay for a better listing. This might give you the ability to add more information or put you higher in the listings. Again, just being listed at all puts you ahead of where you were. Check reviews of that directory to see if the paid listing might be worth it. You can test whether they're delivering by using a link to a special landing page on your website or asking people who contact you how they found you.
Post on Social Media
If you're on social media, you're probably connected to that one real estate agent who constantly posts to buy or sell your home with them. Social media is just like email. There's a spammy way to do it and a right way to do it.
The right way to do it is similar to your newsletter. Post some short tips, links to recent articles by you or others trusted in the industry, and you can also post celebratory messages when you close deals. Remember, people love to work with like-minded people, so don't be afraid to let your personality come through in your social media posts. Finally, use it to stay in touch with other professionals on a personal level.
Don't Get in a Spending Race
You may be thinking of a big competitor who has a huge marketing budget. Don't think that because you can't outspend them, you can't beat them. Of course, you will need to spend money on marketing. That doesn't mean you can't get strategic with your spending and get good results.
Would a flashy TV commercial get you brand recognition and drive new business? Yes. So will that business card website, your free email campaign, and your networking efforts. Your large competitor obviously expects to profit with their big spending, but you need to treat it like a marathon. Maybe you'll never win the biggest race, but you can be ahead of all of the people who never even try.
Make Yourself an Educator Not a Marketer
Most people don't understand how common title theft is or that someone selling their home might not actually own it on paper. They think that the title check is something that is just a formality or even an extra expense that they can skip. That means that purely promotional marketing campaigns will be a less effective for of marketing for title companies. You'd also be missing out on people who aren't thinking to search and shop around for a title company.
Your campaigns should have an educational component including blogs, newsletters, social media posts, and more. What are the possible problems with titles? What do homeowners and buyers have to lose? What can be done to prevent it? Providing answers on those types of topics will help people see why they need you so they're ready to listen to and use you in the closing process.
No matter how hard you work to educate your clients and how aware you are of potential scams, there's still the risk of fraud in your deals. One of the biggest risks you face is wire fraud when closing the deal. Paymints.io can help by eliminating the need for wire transfers and paper checks altogether. Marketing your business as a fraud-resistant and digital-forward title company is also a conversation-starter. To find out how paymints.io make payments easier and safer, Schedule a Demo with a team member.