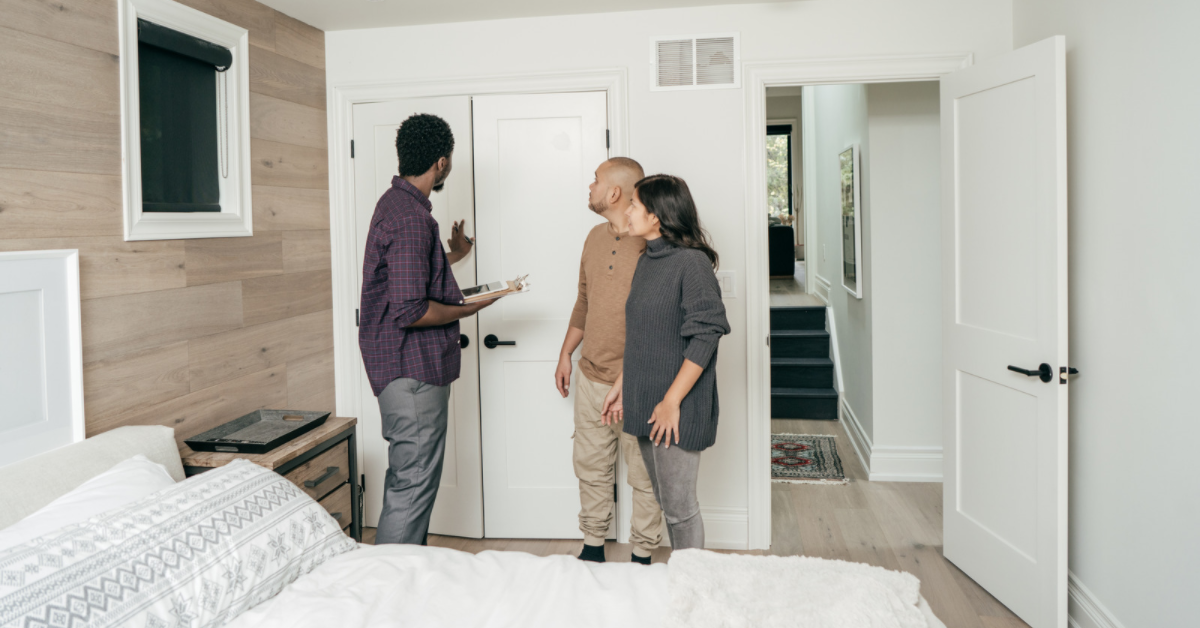 Property markets across the country are hot right now, and while you'd think that would be nothing but good news to real estate brokers, low inventory amidst the competition posed by online listing portals, the challenges of digital transformation, and countless other modern hindrances are holding some real estate brokers back. Here's a look at the four biggest challenges facing real estate brokers in 2021.
1. Finding Sellers Is Getting Harder
For real estate brokers, inventory means income, and everyone knows that income is vital to operating a business. Now that brokers are faced with inventory shortages across markets, agents new and old alike can anticipate long, hard searches to find sellers. New agents are in a particularly difficult position, as a lack of reputation could make it harder to turn the heads of choosy sellers.
To get past this hurdle, you must focus on tracking down more business without having to put in a lot of extra legwork. Referrals are the best type of lead in any market, and they're especially valuable when you're faced with low inventory. Start building relationships, not just with existing clients, but all locals.
Sellers want to know they have an agent who they can trust to move their home fast, for the right price, and they're bound to trust a referral more than a complete stranger. Additionally, most sellers only interview a single agent, which means getting your clients to refer their friends and neighbors is paramount to growth when supply is low.
2. Online Listings Are Threatening Tradition
Online listing portals are not just threatening to minimize an agent's role in the home buying and selling process, they've all but eliminated it. Digital home shopping has taken off, and even the biggest brokerages are finding it difficult to compete.
What's worse news for brokers, it's not just buyers who have gone virtual. More sellers opt to take the self-service approach as well, with more than one-third of them attempting to sell their home themselves. So, how do you compete? Given that digital ads are projected to dwindle in efficacy over the coming years as more target home buyers opt for ad-free experiences, building your digital presence is crucial.
Most brokers these days have a website where they talk about their agents, show off new listings, and sell their services, but that's not enough. You should invest in creating websites dedicated to each neighborhood or area you target that don't list homes, but instead advertise local businesses, events, and news.
The goal with your neighborhood websites is to become an authority in the local region, and search engines will begin to recognize this. More pages will earn positions on the first page of relevant search results, and eventually you'll be enjoying lucrative, quality organic traffic that you can easily convert into leads, whether they're locals who you're able to build a relationship with (i.e., to help you earn referrals) or newcomers checking out the area who may very well need your services.
3. Digital Transformations Aren't Free or Easy
Whether you're adapting your SEO strategy to match the best practices of a new algorithm, updating your policies to fit with emerging privacy regulations, investing in marketing automation to keep your edge sharp, or just trying to keep up with the technical inner workings of a modern brokerage, digital transformations aren't free or easy.
A seemingly simple task, like transferring a domain to a new server for better speed and performance, can easily turn into a big problem if handled by an amateur. It's sensible to try to save money where you can, but as a brokerage, it's crucial that you outsource what's outside of your team's expertise. In other words, there are a lot of areas where bringing in an expert will end up saving you vast amounts of time and money.
If you're setting up a new CRM to manage clients, consider an IT expert or even a representative dedicated to your chosen software suite. Meanwhile, if you're looking to try out new automation tools, a marketing expert is worth calling upon. Outsourcing these tasks cost money up front, but the speed at which they work and the knowledge they can share is sure to pay off in the long run.
4. Quality Traffic Is Expensive to Buy
Too many brokerages, and local businesses in general, are relying on auction-based lead generation methods (such as search engine advertising) to drive traffic to their websites. While this can be effective with the right targeting, these auctions are volatile and can rapidly consume your ad budget, especially if you're in a highly saturated market.
Some years ago, social media advertising earned a reputation for being a superior, more budget-friendly alternative to search engine advertising, but it has since become just as over-saturated, meaning that generating exposure and leads is almost impossible on a modest budget. The solution? Stop buying traffic and start earning it.
If you aren't already investing in a search engine optimization (SEO) strategy, it's time that you took the first steps. Simply having a website isn't enough—you must understand and formulate keyword strategies, backlink campaigns, and targeted content that engages your audience and offers real value.
Adapting to the Modern Market
The challenges facing real estate brokers are countless in the modern market, but that doesn't mean you can't overcome them. In fact, with some agility and creativity, you can easily come out better than before. Paymints.io can help by bringing secure, fast, and 100% digital payment system that can be fully branded to meet the needs of your brokerage.
Interested in learning more about how paymints.io can help you stay ahead of changing digital trends and consumer preferences? Explore everything we have to offer today with a free demo. Schedule your demo today!