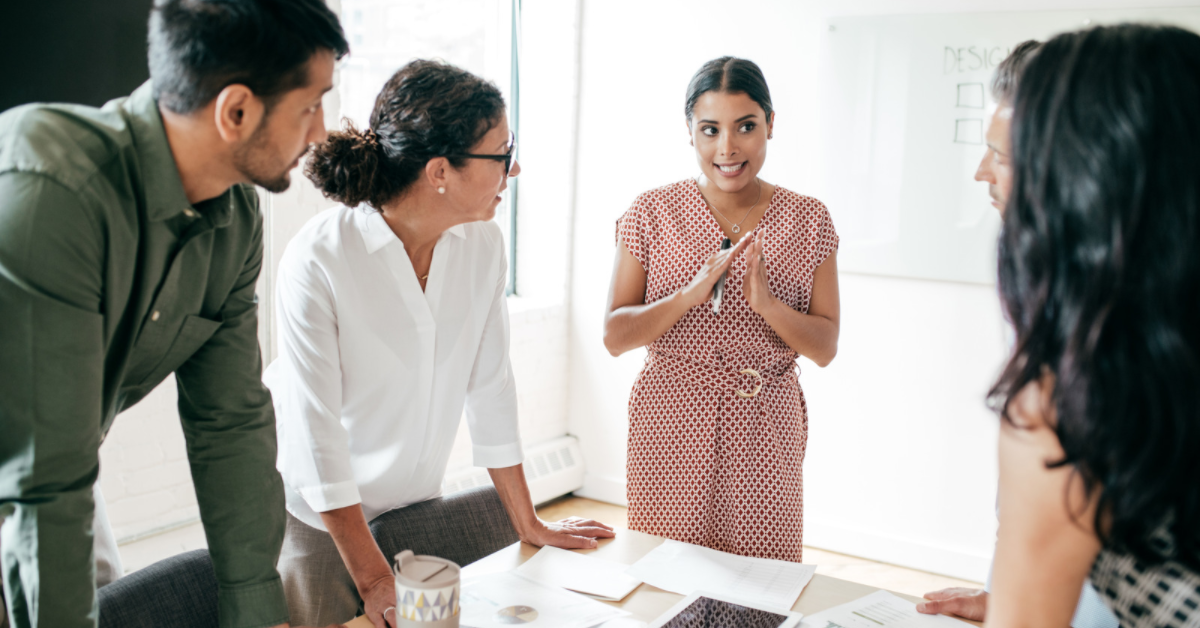 As the real estate industry continues to be transformed by the adoption of technology, there's no doubting that digital platforms have plenty of benefits to offer businesses. That's why the concept of fully digital title companies is not far out of reach—and it may very well become the new standard. Here's what you need to know about joining the ranks of digital title companies and what it means for your team, your clients, and the industry.
Why the Title Industry is Going Digital
The title industry is rife with paper-based processes, and they're holding modern business back. As a title industry professional, you already know that working with partners and sticking to a schedule in itself is a challenge that, some days, can be too hard to swallow.
In fact, one survey confirmed that title professionals simply don't have the time necessary to handle the required tasks to each closing that comes their way. The respondents also explained that it's difficult to maintain steady communication with buyers and agents without further impeding their own productivity. This puts title companies between a rock and a hard place, and no business should have to choose between responsive service or timely performance.
Title Professionals Have Too Much on Their Plates
In the same survey, title professionals shared that they feel rushed to complete duties rather than to devote the appropriate amount of time to each task. The reason? They simply have too many responsibilities to deal with for every single closing that comes their way. That's surely a component in why 9 out of 10 professionals say they have to routinely complete work others neglected or fix errors others left behind.
In other words, title professionals are so busy that it's created an endless cycle—stress and lack of time lead to poor performance, which leads to delays and errors, leading to frustration and even poorer performance. That type of work environment can even create a high turnover, further exacerbating issues title companies are facing.
Growing The Business Seems Impossible
Every title company would love to grow, but with hardly enough time to handle their existing duties, they surely don't have time to market themselves effectively. Not to mention, more work would just further hinder performance.
Over half of title company CEOs and VPs surveyed said they handle up to 5% of closings each month completely on their own in an attempt to take the overflow their employees aren't able to manage. Without argument, these executives should be spending their time acquiring business and handling other critical tasks, but instead, they're trying to prevent burnout as they see the office struggle.
Relationships Suffer as a Result of Performance
When a real estate agent recommends a title company to one of their clients, they're doing so in good faith, hoping that the title company can perform in a timely manner so that the closing can happen on schedule.
When that title company doesn't come through, not only does it impact its reputation in front of the buyer, but it can also harm the buyer's perception of their real estate agent. In turn, this can cause an agent to stop recommending the title company.
Title professionals know that when they're delayed or fail to perform in an accurate, friendly, and responsive manner, it impacts much more than the closing—long-term relationships are at stake. Of course, with no solution in place, this only creates more stress for the over-stretched title professionals who are truly doing their best to get by.
The Benefits for Digital Title Companies
For many title companies, it can be eye-opening to learn that the type of over-work you're experiencing isn't due to some innate flaw in your business—it's commonplace throughout the title industry. Fortunately, you don't have to keep working the way you are.
Digital title companies use technology that wipes hours of work off their team member's plates each week. Taking steps towards going digital can even improve client relationships, allowing you to continue growing your business.
Transform Paper Processes
With a digital solution, your title company will spend less time handling paper—which is prone to error—and more time working with digital systems that feature better security, cloud storage, and error prevention that will cut hours of labor out of your processes each week.
What's more, creating, sending, and signing forms will become a seamless protocol as you're able to request signatures digitally, with no need for printing, mailing, faxing, or scanning at all. Not only does this save your own team time, but it cuts down on the phone calls, meetings, and interactions with everyone else involved in the closing process, too.
Bring Transparency Into Closings
Client relationships suffer when your team has to choose between fulfilling their duties or following up with those wondering what's going on. As a digital title company, you'll enjoy transparent closings thanks to a user-friendly dashboard that shows you where things are at-a-glance.
With paymints.io, for example, your team can log in to view the status of any closing fund transactions and prompt parties to take action on the next steps. Meanwhile, since they have less on their plate, your team will have more time to call buyers and agents directly to offer the friendly service they expect.
Earn More Satisfied Customers
Being a digital title company doesn't just benefit your team—it benefits your clients, partners, and everyone involved in title transactions. Your clients will be thrilled that the closing process was on time, seamless, and stress-free. Your agents will be ecstatic that your company is able to perform on time, every time, and offer a modern experience to their buyers. The result? More business will come your way.
In addition to word-of-mouth marketing by happy clients and agents, being a digital title company will also free up more of the CEOs and VPs time so that they can stop handling the overflow from the office and get back to the marketing duties that are essential to growth.
Join The Ranks of Digital Title Companies
Is your title company ready to take a step toward digital solutions? Paymints.io makes improving experience and performance easy. If you think that adopting a digital solution is daunting, let paymints.io prove otherwise. We make onboarding into our user-friendly system a breeze while helping get your team up and running in no time.
Before you know it, you'll be joining the ranks of digital title companies who are offering the timely, friendly, and modern services your agents and clients have been hoping for. Interested in learning more? Schedule a demo today!