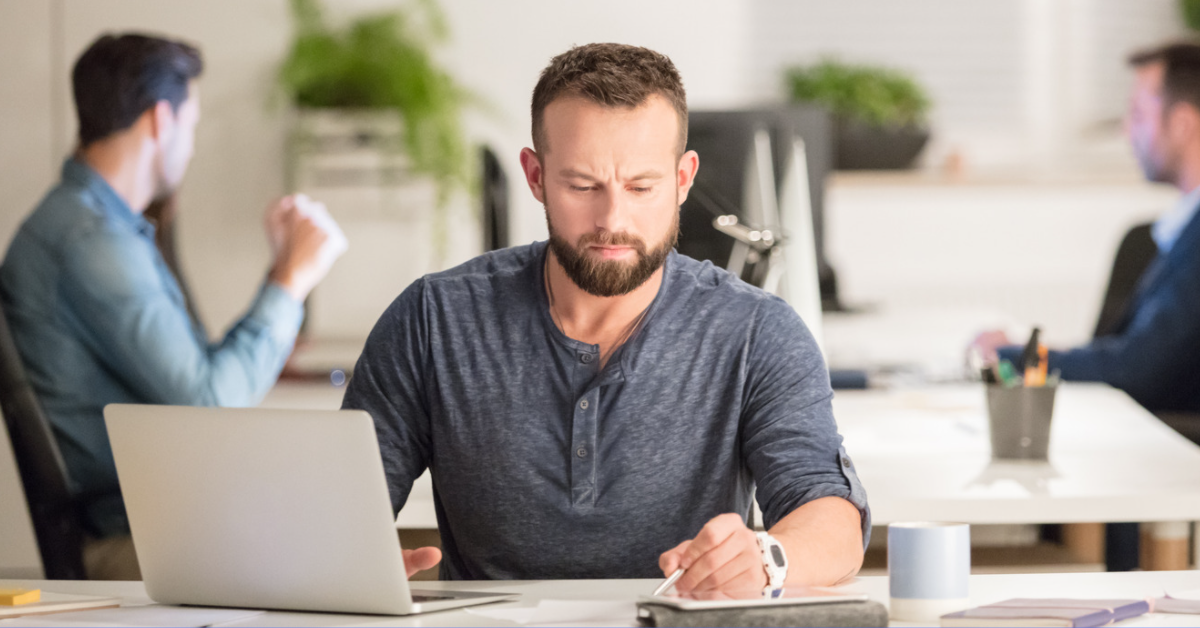 It takes countless parties to facilitate a seamless real estate transaction but compensating them all is often less than straightforward. Disbursements have long plagued title companies because of a lack of transparency and time-consuming processes that can lead to delays, lost checks, and even tarnished relationships.
On paper, vendor disbursements seem simple, but you've surely asked frustrating questions like: Where's the check? Has it been mailed? Are they coming to pick it up? Has it even been written yet? Or, are we going to use direct deposit instead? These are the questions that a reliable digital solution like paymints.io can make disappear—for good.
Let's discuss the challenges title companies like yours face every day for managing disbursements, and explore how a digital solution can take the frustration and confusion out of the equation.
Challenges in Managing Disbursements
Disbursements can be one of the most painful parts of behind-the-scenes real estate duties.
While it's paramount to the flow of the transaction, actually paying vendors is often a cluttered process that's anything but transparent. Property tax, homeowner's insurance, and title insurance are just some of the fees your title company is responsible for collecting, holding, and disbursing after closing.
Paymints.io makes it easy to pay disbursements securely and on time. Here's a look at all the challenges our digital solution can cut out of your workday.
Writing Checks Is Time-Consuming
If we're going to break down everything wrong with the traditional disbursements process, it's best to start where the problems really arise from: The paper checks that fuel the transaction. Even in a perfect world where everything else goes right, using paper checks is starting to feel very tedious.
Having someone sit down to write checks to each individual party that needs to be compensated is time-consuming and prone to error. Those errors create additional delays–as if the rest of the process wasn't complicated enough.
Handoff Is Less Than Smooth
Assume you're printing your checks instead of handwriting them, and you've still got problems with handling disbursements. Actually getting that check into the hands of the intended recipient is either going to be hands on or very hands on.
The first option means stuffing the check into an envelope, finding a stamp, and waiting for your mail carrier to come to get it. The alternative is to take it to the post office, which is an additional hassle (and one that no one wants in their job description).
The second option, which can seem more appealing at first, is calling the recipient and asking them to come to pick up the check. Of course, this is taking valuable time out of their day, and you need to coordinate with someone in the office to make sure they have the check, know who is coming to get it, and can meet them there when they do.
Security Concerns
Let's say you live in a perfect world where your checks pop out of the printer on their own the second your vendors (who must be brimming with free time) walk through the doors to pick them up. Even if that's the case, checks aren't perfect—they're truly far from it.
Checks get forgotten, lost, and stolen all too often. If you're mailing a check, there is always the risk that it doesn't make it to the recipient—either because the carrier misplaces it or someone takes it along the way. After all, mail theft has surged 600 percent in the three years.
Lack of Transparency
If you choose to wait for someone to come get their checks to dodge security problems, the lack of tracking can lead to a barrage of phone calls. Both ways, people may end up asking where it's at, if it's been picked up, or if it's even been written yet.
It's not unheard of that checks end up being written twice because the first one was lost, forgotten, or even picked up already, just for another vendor representative to come along asking where it's at. At worst, this can lead to your company paying a fee, twice.
In the best situations, the check turns into a confusing matter that creates more phone calls and discussion over a process that really should be nothing more than a click of a button. That's why moving to a digital disbursements platform can truly be a game-changer for saving your team time, paying partners quickly, and bringing much-needed transparency to the process.
How paymints.io Can Help
Paymints.io is revolutionizing real estate transactions with a platform that's incredibly user-friendly, rich with features, and built for title professionals from the ground up. With paymints.io, your team will manage fewer processes and spend more time checking boxes as they enjoy the power and security of a modern digital solution.
Create Transparency
When you use paymints.io, you'll gain access to a robust dashboard where you simply need to log in to see the status of every payment. No more asking yourself which deals have closed, which checks have been written, or what needs to be mailed.
Sending and requesting funds via paymints.io is simple, and can be done from any team member's laptop or smartphone at any time. So, paying your vendors after closing a deal will no longer be a hair-pulling event.
Follow Up With Ease
Gone are the days of wondering what the status of a payment is. You won't need to track down answers—simply open up your paymints.io dashboard to check the status of a payment and follow up accordingly.
Paymints.io not only enables fully transparent tracking, but it also allows for electronic payments so that you don't have to waste time writing checks (see all the aforementioned challenges) and your vendors won't have to spend time wondering where their payment is and awaiting its arrival.
Make The Move to a Digital Solution
The title industry is riddled with tradition, so moving to a digital solution can seem like a daunting task. Fortunately, adopting paymints.io is simple. We know that your team hopes to save time, reduce complexity, and enjoy the added transparency that digital processes have to offer, and that's why we make switching to paymints.io a stress-free process.
The onboarding process is quick and easy as we fully create your white-labeled platform to match your title company's brand. After a few training sessions and connecting your bank accounts, you are ready to bring the ease of paymints.io to your entire team.
Ready to learn more about how paymints.io can transform your team's workflow? Schedule a demo today to learn more!