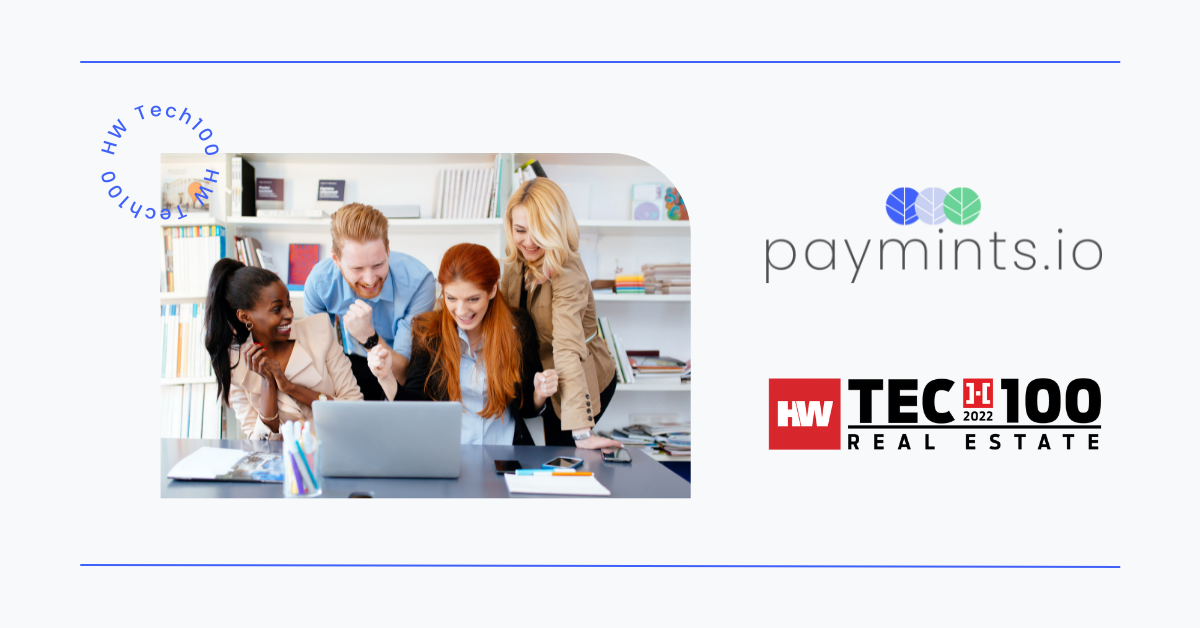 The digital acceleration in real estate started two years ago and has only sped up over the past year. In the last 12 months, paymints.io has significantly furthered its mission to eliminate paper checks to create a more transparent and efficient real estate transaction. The impact of digitizing the largely offline process of making payments and transferring funds in a real estate transaction touches every part of the transaction – earnest money deposit when making a purchase offer, cash to close at the time of settlement, and even for earnest money deposit refunds and disbursements to real estate agents, mortgage brokers, notaries, and municipalities.
"This year's list of Tech100 honorees proves once again that innovation within housing is vital in differentiating the organizations who will thrive and those who will be left behind," said Clayton Collins, CEO of HW Media. "This list spotlights the innovators that are making the housing sector better and more sustainable by increasing efficiency, improving user and borrower experiences, and bringing elasticity and improvements to age-old processes."
Paymints.io enhancements and integrations over the past year include:
A few exciting features on our roadmap for this year:
Building on more payment rails for faster transfers
Partnering with leading RON provider
Integrating with real estate transaction management platform
Adding municipalities to MuniPay
To learn more about our latest partnerships and integrations, schedule a demo.