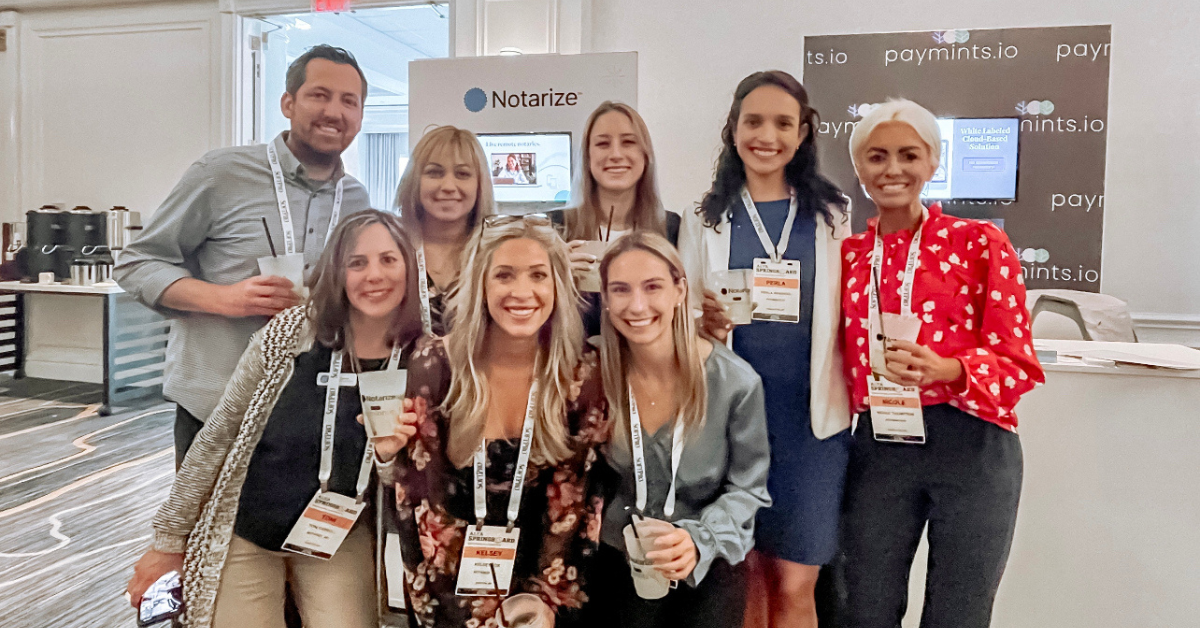 Attending a tech conference can be an overwhelming experience for business leaders in the real estate space. With so much to learn and so many new technologies to digest, it can be challenging to know where to start. However, with the right approach, businesses can benefit from attending conferences. This article will provide nine tips for making the most of your time at a tech conference. Whether you are a first-time attendee or a seasoned pro, we hope these tips will help you reap all the benefits of the conference experience.
1. Get the Benefits of Attending Conferences by Planning Ahead
There are many benefits of attending conferences. However, you need to formulate a plan to make full use of each day. Before the conference starts, take some time to plan out what you hope to accomplish. What sessions do you want to attend? Who do you want to meet? What new technologies do you want to learn about? Knowing what you want to get out of the conference is also essential before stepping foot in the door. Are you looking to learn about new technologies? Make new connections? Get sales leads? By knowing your goals, you can better direct your time and energy toward achieving them.
2. Make a Schedule and Stick to It
Once you have an idea of what you want to do at the conference, it's time to make a schedule. The benefit of attending conferences related to tech is that their websites generally list the schedule of events well in advance, so take advantage of this and plan out your days. If multiple tracks or sessions are happening simultaneously, decide which ones you want to attend and make a plan accordingly. It is also essential to leave some free time in your schedule for networking and exploring the exhibition hall.
3. Don't Be Afraid to Network
For many business leaders, the main benefit of attending a conference is the opportunity to network with other professionals in their field. If you feel shy or introverted, remember that everyone else at the conference is there for the same reason as you — to learn about new technologies and make connections. Don't be afraid to strike up a conversation with someone you don't know. You never know who you might meet or what new opportunities might arise.
4. Make the Most of Your Time in the Exhibition Hall
The exhibition hall is another one of the main benefits of attending conferences. With so many vendors and exhibitors to see, it can be tempting to rush through and try to see everything as quickly as possible. However, this is not always the best approach. If you are interested in a particular vendor or exhibitor, take some time to stop and talk to them. Ask questions, learn about their products or services, and get a feel for what they are all about. By talking to the exhibitors, you'll get a better sense of which ones are worth your time and attention.
5. Take Advantage of Social Media
In today's day and age, social media is a powerful tool that can be used to connect with other conference attendees and see the latest conference news. A benefit of attending conferences today is that most of them have their own hashtag you can use to follow along with the conversation. This is a great way to stay up to date on what is happening at the conference and engage with other attendees. You can also use social media to connect with speakers and vendors after the conference has ended.
6. Bring the Right Tools
A benefit of attending conferences is that you are free to bring whatever you need to make the most of your experience. If you are looking to learn about new technologies, make sure to bring a laptop or tablet to take notes and follow along with the presentations. If you are looking to network, bring plenty of business cards. And if you are looking to generate sales leads, bring demos or product information to give to potential customers.
7. Attend Breakout Sessions and Workshops
In addition to the main conference sessions, many tech conferences will also offer breakout sessions and workshops. As a significant benefit of attending conferences, these can be an excellent opportunity to learn about new technologies or get hands-on experience with them. If you are looking to really dive deep into a particular topic, these sessions can be a great way to do that.
8. Be Prepared to Give a 60-Second Elevator Pitch About Yourself
When networking with other conference attendees, you'll likely be asked to give a quick elevator pitch about yourself and your company. This is your chance to make a good impression and let people know what you do and why they should care. So, prepare ahead of time and have a good elevator pitch ready to go. For social and extroverted people, this can be a significant benefit of attending conferences, as it allows them to practice their networking skills.
9. Follow Up After the Conference
The ability to gain hundreds of new leads is a major benefit of attending conferences. Once the conference has ended, don't forget to follow up with the contacts you made. Send them an email or LinkedIn request, and connect with them on social media. If you promised to send them information or demo materials, follow through on that. By staying in touch with the people you met at the conference, you'll be more likely to build lasting professional relationships.
How paymints.io Can Help You Attract Leads at Your Next Tech Conference
Payment and transaction tech is one of the hottest topics in the real estate world. And as a leader in the space, paymints.io is uniquely positioned to help you attract leads at your next tech conference.
Paymints.io is a virtual payment platform for businesses that allows them to create and accept electronic payments. By integrating this platform into your real estate business, you can offer your customers a convenient way to take care of real estate costs.
For tech conference attendees looking to upgrade their payment options, paymints.io is the perfect solution.
Benefits of paymints.io include:
Paper checks and traditional wire transfers are no longer used, resulting in faster processing times and safety for clients that no longer have to expose account or routing numbers.
All transactions are now more secure thanks to cutting-edge encryption technology.
Customers can use the platform on any smart device to transfer funds directly from their bank account without going to the bank or waiting for a mail carrier to deliver their check.
It minimizes paper usage and creates a positive footprint on the environment.
Clients can access their accounts anytime, anywhere — perfect for those who are always on the go.
Conclusion
There are many benefits of attending conferences, including learning about new technologies, networking with other professionals, and generating leads for your business. You can make the most of your next tech conference experience by following these tips. If you are looking to attract leads, paymints.io is the perfect solution for you. With our cutting-edge payment platform, you can offer your customers a convenient way to transfer funds for real estate transactions. Schedule a demo to learn more about how we can help you take your real estate business to the next level.
*Shout out to Notarize (pictured above) for making awesome booth neighbors!