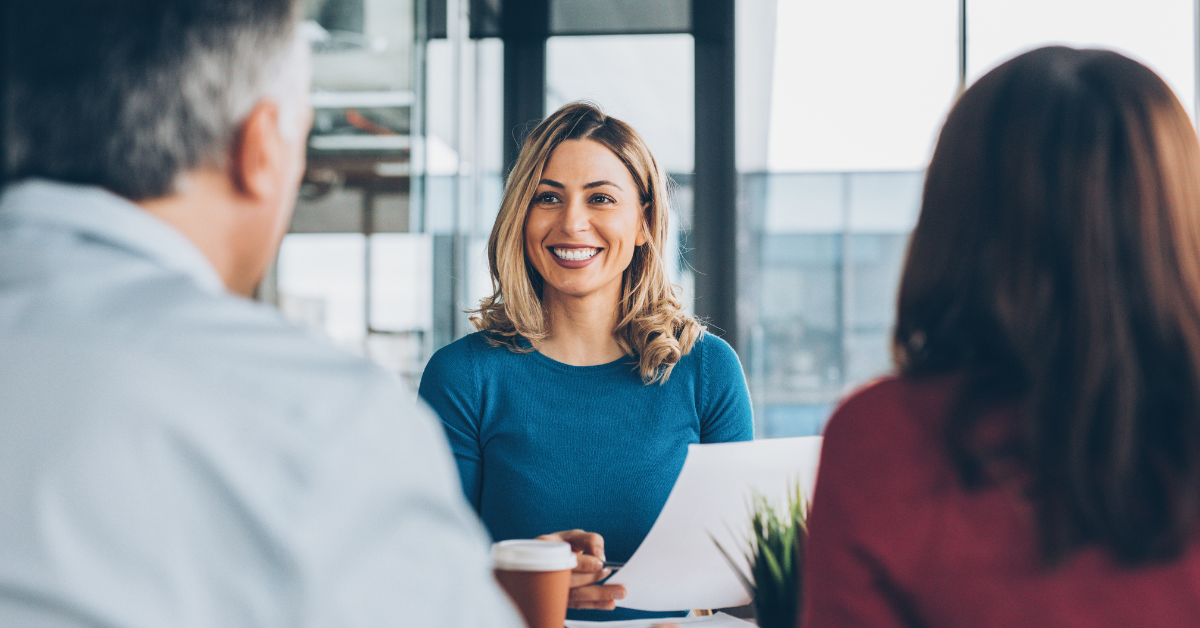 During your home buying process, you will find that there is one key figure in all of the transactions and organizing: your settlement agent. What is a settlement agent? When you're perusing all of the information regarding your closing options, you may find some fluidity in which people take on specific roles in the closing process. This is where the designation of roles and expert coordination to make the entire process easier become critical. For this, you will likely utilize the services of a settlement agent hired by a title company. 
Settlement Agents Host a Slew of Responsibilities Meant to Make the Home Buying Process Easy
When you're going through the home buying process and asking yourself, "what is a settlement agent?" what you're looking for is probably the list of duties this person is in charge of. The primary job of the settlement agent is to ensure that all documentation takes place, is agreed upon by all parties, and then is appropriately stored, whether or not the settlement agent does this all individually or not.
This administrative job benefits the buyer, who arguably has the most at stake if things don't go to plan. The main goals of the settlement agent include making sure the closing process goes quickly and that titles are conferred from seller to buyer without any confusion. The agent is essentially another great advocate of the buyer in the real estate process. 
Some of these responsibilities may include:
Verifying seller ownership and locating potential snags in a title transfer, transferring the title, and completing a statement of title transfer while notifying local authorities.

Ensuring the quality of the property.

Filling out and storing all necessary paperwork.

Setting up meetings for closing on a property and documenting each incidence of communication.

Keeping track of all money transfers from buyer to title company, etc.
This is a concise list; some settlement agents will do more than this, and some may do less. 
Settlement Agents Have a Long List of Responsibilities, Many of Which Require Certification
When you hire a settlement agent through a title company, you can rest assured that whomever you end up with likely will have to go through a certification process, or even multiple processes, to perform the duties you require of them. 
Becoming a settlement agent comes with guidelines, which are there to ensure that not just anybody can process these transactions. Many employers of settlement agents require their employees to attend training courses that act as protection for those who employ the agent. In many states, they also must obtain individual notary stamps. At the notary that dispenses them, they will have to undergo processes that ensure they know their responsibilities. Employers may also require their agents to have worked in finance before and have a college degree in a related field. 
Depending on your location, your settlement agent will also be subject to many other federal and state regulatory laws and should be familiar with both sets. 
There Is a Distinct Safety Factor That Settlement Agents Employ
Settlement agents aren't simply interested in the speed at which loans are distributed and activated through closing; the duties of the settlement agent were compiled with safety first in mind. Two main financial risks can take place in a home buying scenario. One can happen at closing, and the other, well after closing. These risks are:
Settlement risk/delivery risk – This is the inability of a financial institution to provide an agreed-upon loan, in terms of real estate. This can also include fraudulent lenders or home sellers. Settlement risk isn't a common occurrence and is usually accompanied by a nationwide or worldwide financial crisis or upset involving multiple financial institutions. A settlement agent can prevent funds from being taken fraudulently since they keep a close eye on the closing process and are the most likely pereson to catch mistakes or indescrepencies.

Default risk – a default risk occurs when a borrower cannot pay back a loan. In terms of real estate, this would be the home buyer. Most financial institutions prepare for this risk individually, but contacting your previous settlement agent in advance of a default on your loan may provide you with options to salvage business relationships.
Your settlement agent should be familiar with both of these terms. Discussing possibilities and worst-case scenarios with your settlement agent is a best practice in terms of risk mitigation. 
The Job of the Settlement Agent May Show Up in Different Forms
The settlement agent is somewhat a primary orchestrator in the events leading up to closing and, in some cases, events that may unfold afterward. Because of this very wide arena of responsibilities, some entities offer services that a settlement agent traditionally does. Since settlement agents are most often employed by title companies, a common example of an alternative is a real estate attorney. In terms of real estate closing, each state has different laws and procedures that can affect whether you use a title company or a real estate attorney (or both!)
In this case, a real estate attorney would be the one to hold funds in escrow (keep the funds in a third-party account until the buyer receives services or goods) and then be the one to actually transfer the title over to the home buyer after closing. 
All-In-All, Your Settlement Agent Is a Walking Fail-Safe
When asking yourself, "what is a settlement agent?" or "what can a settlement agent do for me?" the main response you should be receiving is "someone who provides safety and ease during your closing process." You should be entirely comfortable searching for and purchasing a new home or property. The web is a fantastic place to find qualified resources to make your journey as easy as possible. 
Home buying comes with one of the most sensitive topics you can discuss with strangers — your finances. It's one area you don't want to leave to chance, and shopping for the best title company in your area can give you peace of mind. Let us know if you need a connection to a top title company!