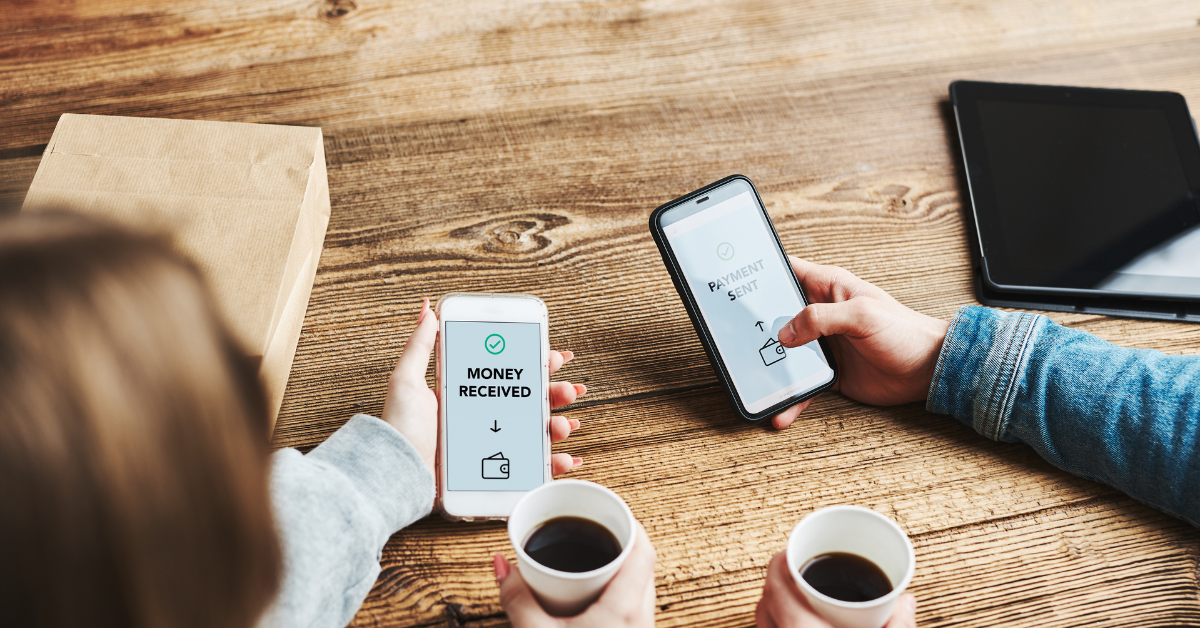 As more and more people use financial applications to help manage their money, it's essential to understand how to protect bank account information. While relying on a third-party application with sensitive banking information may seem like a big step, these apps are under strict regulations to keep your data safe.
Regardless of these regulations, it is still essential to be vigilant and understand what to look for when selecting a financial app. This article will explore the potential dangers of sharing your bank account information and how you can protect your data with secure applications.
The Importance of Security in the Title Industry
The title industry is responsible for selling and purchasing property, as well as ensuring that titles are properly transferred between buyers and sellers.
Since real estate transactions involve high amounts of money, title companies must have security measures in place to protect their clients' information.
With increased security measures, title companies can:
Safeguard Client Assets: 

Title companies are entrusted with large sums of money on behalf of their clients. By implementing security measures, title companies can protect client assets and reduce the risk of fraud.

Maintain Compliance: 

Adhering to security regulations helps title companies maintain compliance with state and federal laws.

Gain More Business:

 Offering a secure platform can help title companies gain more business from clients looking for a reliable and trustworthy company.
Why Title Companies Can Trust Highly Secure Financial Applications With Bank Account Information
Due to the highly sensitive nature of banking information, financial applications are subject to strict regulation to protect user data. In the US, these regulations are set by bodies like the Federal Deposit Insurance Corporation (FDIC). The FDIC's job is to "maintain stability and public confidence in the nation's financial system." This includes setting rules for how financial institutions must handle customer data.
These regulations are in place to ensure that your information is not shared with any other party, used for marketing purposes, or sold to third parties. In addition, most financial applications use encryption technology to protect your data while it is transmitted over the internet.
Penalties for Applications That Don't Meet Regulations
If these applications fail to meet these standards, they face heavy fines and penalties and can even lose their operating license. As a result, you can be confident that your bank account information is safe when using reputable financial applications.
However, if the application you are using is new or not reputable, it is essential to do your research to ensure that they follow these regulations. Information regarding an application's compliance with regulations should be readily available on their website. If you cannot find this information, or if the application is not registered or compliant with governing bodies like the FDIC, it is best to avoid using it.
Applications Using Plaid to Increase Security
Paymints.io is a digital real estate platform allowing users to transfer funds for all transactions securely. To use the paymints.io platform, Plaid connects users bank accounts privately and securely to limit the amount of account and routing numbers shared.
Plaid is a financial technology company that provides the infrastructure for thousands of applications like paymints.io to connect with users' bank accounts. Plaid is an intermediary with bank-level security protocols that protect user data.
When using Plaid, paymints.io can offer its users a secure way to connect their bank accounts without inputting their account number or routing number into the paymints.io platform.
Types of Attacks Financial Apps Can Help Protect You From
When used correctly, secure financial applications can help protect you from a variety of attacks, including:
Phishing Emails:

 Hackers could send you an email that looks like it's from your bank or a third-party application. The email could ask you to input your account and routing number into a fake website.

Malware: 

Hackers could install malware onto your computer that would allow them to access your personal information, including your account and routing number.

Data Breaches: 

If a company experiences a data breach, hackers could gain access to its user database. If you input your information into a website that gets hacked, your info could be compromised.

Social Engineering:

 Hackers could use social engineering to trick you into giving them your account and routing number. For example, a hacker could pose as a customer service representative from your bank and ask for your information.
Signs that your account has been compromised include:
Unexpected charges or withdrawals from your account

Missing money from your account

Changes to your contact information

New accounts opened in your name
How to Protect Your Bank Account
There are a few options for those looking at how to protect your bank account. They include:
Create a Unique PIN: 

You can create a unique PIN that you will use to access your account. This way, even if someone gets ahold of your account number, they won't be able to access your account without your PIN.

Use a Security Question: 

Many websites allow you to set up a security question you will need to answer to log in. This adds an extra layer of protection to your account.

Set up Multi-factor Authentication: 

Many websites now offer 

multi-factor authentication

, which means you need to input a code from your phone and your password to log in. This makes it more difficult for hackers to access your accounts as they need both your password and your phone.

Use a Credit Monitoring Service: 

Several companies offer credit monitoring services. These companies will keep an eye on your credit report and alert you if any changes occur. This can help you to catch identity theft early and take steps to fix it.

Use Platforms with Bank-level Security: 

Platforms like paymints.io

 use bank-level security features like AES-256 bit encryption which supports the highest level of protection for both business and personal accounts. With this level of encryption, paymints.io can accommodate real estate transactions, ACH payments, and more without the threat of fraud or data breaches. In addition, this level of encryption protects user data from brute force attacks, which is when hackers use a computer to try every possible combination of characters for your password until they find the correct one.
What to Look for in a Secure Platform
As technology advances, it is becoming more common for users to connect their bank accounts to third-party applications. These applications can range from budgeting apps to investment apps. When you connect your bank account to one of these applications, there are a few things you can look for in a secure platform that will help put your mind at ease.
Here are a few things to look for:
Encryption: 

The platform should use AES-256 bit encryption, which is the highest level of security available. This ensures that your information is safe during a data breach.

Fraud Detection: 

A good platform will have fraud detection measures to protect you from unauthorized charges. These measures could include sending you a text message or email when there is a charge on your account.

Customer Support: 

If you have any questions or problems, it is essential to be able to contact customer support. A good platform will have 24/seven customer support available through multiple channels, such as phone, email, and chat.

Regular Updates:

 The platform should regularly update its security measures to ensure they keep up with the latest threats.
Final Thoughts
As more and more people are using applications that require access to their banking info, it is essential to ensure you are using a platform with bank-level security. For title companies looking to gain the trust of their clients, paymints.io uses the highest level of security available to protect your client's information. With regular updates and responsive customer support, you can be confident your clients' information is safe.
Schedule a demo today to see how we can help you stay secure.