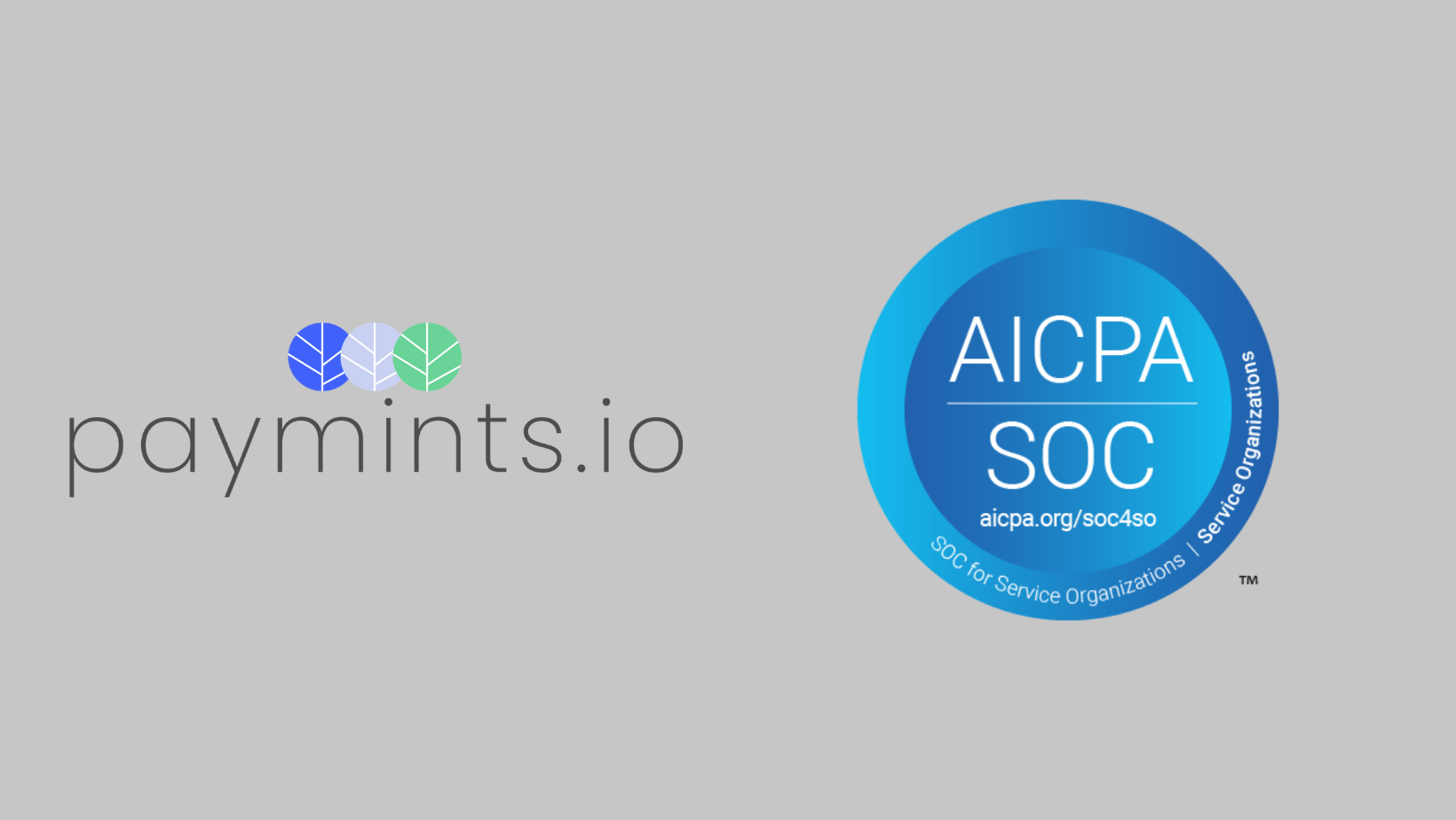 Paymints.io is excited to announce another milestone in its ongoing commitment to security: we are now SOC 2 Type 2 compliant! The SOC 2 Type 2 audit is an independent assessment that tests and reports on various organizational controls including security, system availability, vendor management, data integrity and privacy among other internal controls.
Amit Doshi, COO of paymints.io says, "Achieving a SOC 2 might just be another checkbox in the myriad of certifications available to some technology companies but paymints.io obtaining the designation furthers our core value of bringing transparency and security to the real estate transaction."
As a technology solutions provider for the real industry, data privacy and security is the highest priority when working within a highly fragmented and time sensitive environment. The SOC2 certification provides paymints.io clients and partners the assurance that systems and controls are in place to securely transact on the paymints.io platform.
Dan Morse, CTO of paymints.io proclaims, "We are dedicated to providing the highest standards of information security and maintaining industry's highest standards for managing our clients data."
Paymints.io is on a mission to eliminate paper checks in the real estate transaction and rid the industry of wire fraud. The SOC 2 Type 2 certification milestone brings the organization one step closer to that mission as it builds credibility and transparency with its partners and clients.