Electronically Transfer Funds for
Your Next Real Estate Transaction
Secure & Compliant
with Real-Time Tracking
Important personal information is encrypted using the same industry leading technology as banks
Digital Earnest Money &
Cash to Close
Transfer funds directly from your client's bank account into your escrow account
White-labeled
Cloud-Based Solution
No download or coding required. Use your brand's look and feel with a customized URL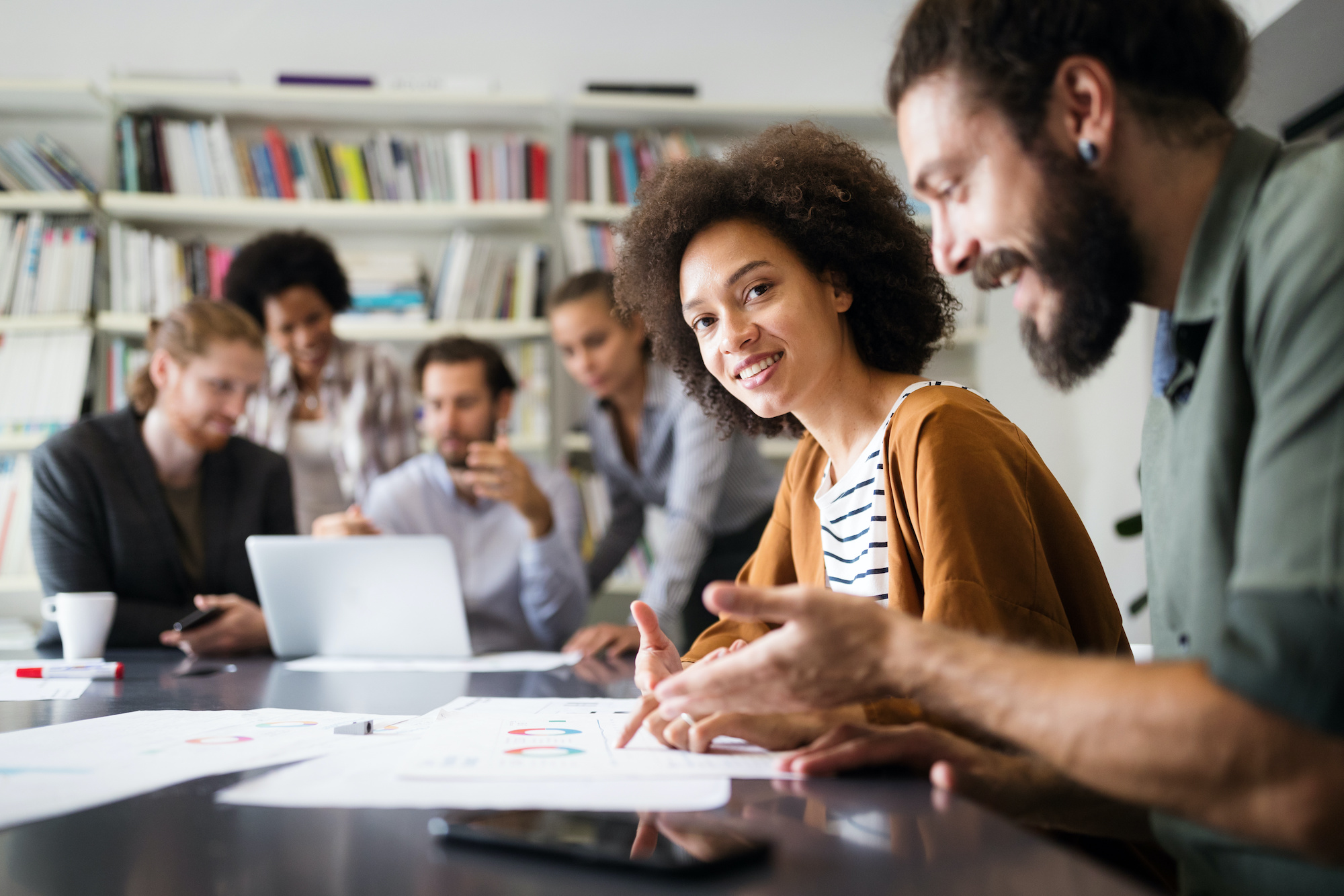 Why Choose Paymints.io
Built by a team of experts in Technology, Real Estate, Lending, and Title Insurance, we are obsessed with finding a better way to complete the friction-filled real estate transaction. Paymints.io's digital platform allows home buyers the ability to securely send funds for earnest money, cash to close for refinances, and more!
Paymints.io is a fully electronic, secure, and compliant solution that eliminates the need for borrowers, buyers, sellers, and real estate agents to write paper checks. Our goal is to save you time, by avoiding lines at the bank; money, by lowering fees; and saving the environment by eliminating the use of paper and reducing CO2 emissions.
Bank Level Security
We use AES-256, which has a key length of 256 bits. This supports the largest bit size & is practically unbreakable by brute force based on current computing power, making it the strongest encryption standard.
White Label Application
Use a revolutionary product without having to spend the time & resources to build it yourself but appearing as you did. Use your company's brand, image & styling.
Single Sign-On (SSO)
SSO allows users to simply log in once & use all applications they have been granted access to. Logging in with one set of credentials improves enterprise security, identity protection, & streamlines the user experience.
#FightWireFraud
The greatest threat to the real estate and title insurance industry is cyber criminals who manipulate bank wiring information for their own financial gain. ACH transfers shield the user from exposing personal bank information that can be used to hack into their bank account.
Complete Digital Solution
Using a checkbook or waiting in line at the bank to get a certified check or sending a wire is a thing of the past. Simply use your mobile device or computer to send funds securely and effortlessly within 60 seconds.
Open Integration Platform
Paymints.io has a robust API allowing you to connect with your CRM and other applications using REST APIs and GraphQL.
Product Comparison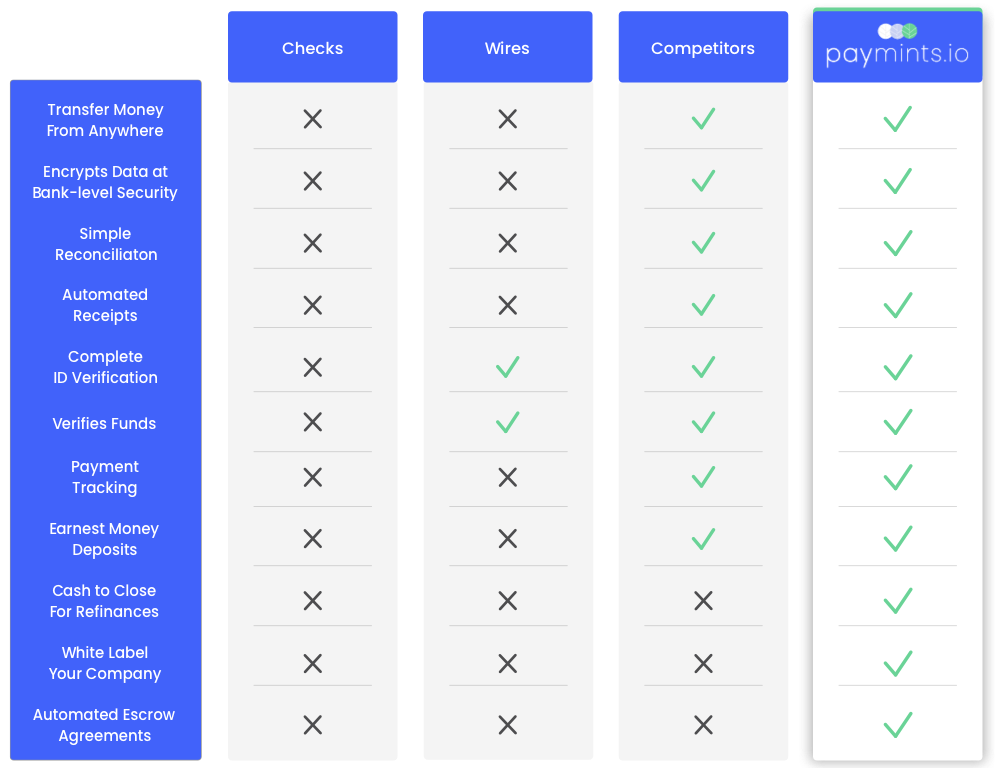 Saving the Environment, One Transaction at a Time.
The manufacturing of paper, like a paper check, creates gaseous effluent and/or particles that are harmful to the planet.
Do your part in saving the environment; use paymints.io.

Testimonials
Check what our partners have to say about paymints.io.
LemonBrew Pay gives our clients the ability to transfer funds at their convenience. It makes things simple and transparent for all parties in the process. The ease of use and speed it provides allows us to truly give an unprecedented experience to our clients.
The process was simple and fast. We provided the requested verification to the system, requested the payment to LemonBrew Abstract and had confirmation all within minutes and never had to go to the bank for a certified check or money wire. Saved a trip to the bank and with COVID that was important.
One of my buyers used the LemonBrew electronic transfer platform. He was a little resistant at first as he described himself as "old school." Once the process was explained to him, he did it all from his phone while we sat in a coffee shop. He was so surprised at how easy it was to use. Congrats to LemonBrew for continuing to be on the cutting edge.