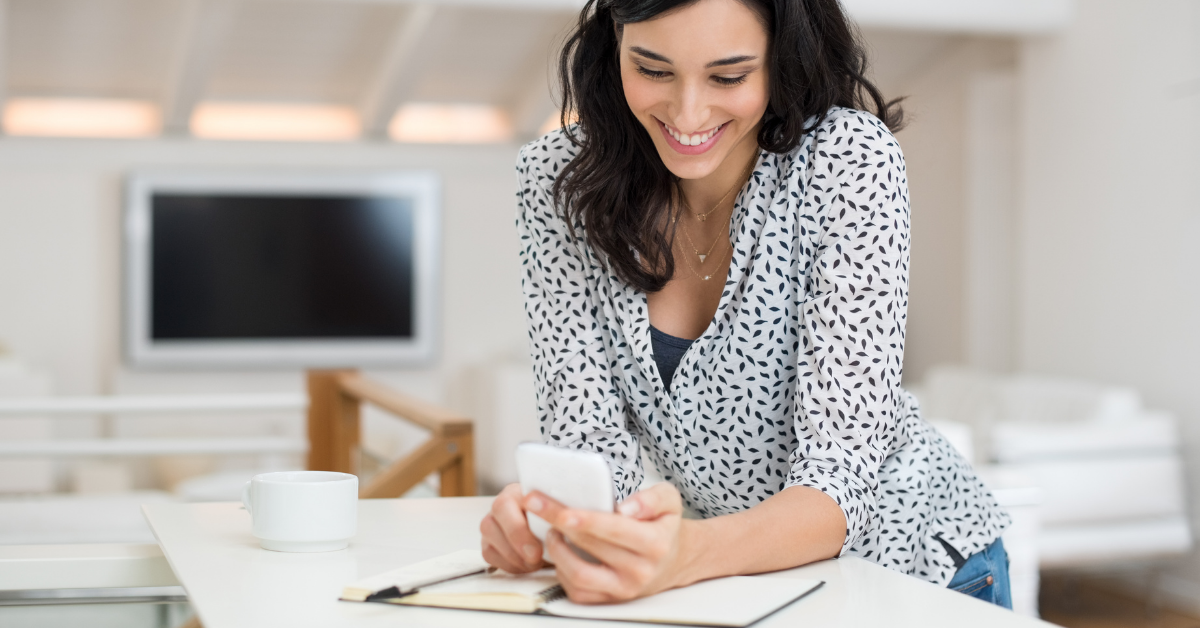 Today's consumers value convenience and a positive shopping experience more than anything else. They also expect the same criteria when purchasing a home. Of course, as a real estate professional, you know full well that the buying process can be anything but convenient.
And even though the advertisements created by various online mortgage companies promise a quick and easy closing, the reality is often far different. Now, not every mortgage process is riddled with delays and unforeseen issues. But the chances are pretty good that there will be at least one moment of frustration somewhere along the way.
As the buyer's agent, it's your job to try to facilitate the process any way you can. Many things will be out of your control, but one factor that you can help with is the payment of the earnest money deposit.
Explaining Earnest Money Deposits
Even though many buyers are well aware that they will need to make an earnest money deposit to show their serious intentions of purchasing the home, they may still tend to feel a bit wary about it. There is always an underlying concern that they may lose their deposit for some reason. There is also the question of security since many acts of real estate fraud involve earnest money deposits.
So, the first step in making earnest money deposits easier for your clients is to attempt to alleviate their concerns. Explain to them the purpose of the earnest money deposit and how it benefits both the buyer and the seller. And, perhaps, even more important, explain how the earnest money is kept safe and that there are methods for secure payments that significantly reduce the risk of earnest money fraud.
Easy Ways to Make an Earnest Money Deposit
The second thing you can do to make earnest money deposits easier for your clients is to present them with payment options that are more convenient and secure than a paper check. A personal check or cashier's check was once the primary method of making an earnest money deposit. But doing it that way involves a lot of running around, which wastes everybody's time and potentially delays the mortgage process.
In fact, one of the biggest wastes of time during a real estate transaction could be the time spent coordinating meetings with the client to collect personal or cashier's checks for earnest money and other fees or payments. The client also needs to find time to go to the bank to get a cashier's check, adding more interruption.
It certainly isn't what consumers expect nowadays, and today's technology offers myriad options for faster, safer improvement. For example, the earnest money deposit can instead be made by a wire transfer. The benefit of doing so is that there is less time waiting for a check to clear, and there is often no need to go to the bank. Wire transfers can often be done over the phone.
Additionally, since there is no need to try to set up a time to meet with the client so that they can hand off a check, a wire transfer further facilitates the process. However, wire transfers also have certain drawbacks. The most significant of which is that they are not very secure and highly prone to real estate fraud. The real estate industry is a favorite target of scammers and cyber criminals due to the fact that wire transfers are used so often for earnest money deposits.
There are also fees involved with wire transfers that can be rather high depending on how large the earnest money deposit is. So, quick and convenient, yes. Safe and ideal, definitely not.
ACH Transfer Platforms — The Optimal Solution
When it comes to advanced security couple with convenience and lower fees, you simply can't go wrong with an ACH money transfer platform. The main difference between this electronic money transfer system and a wire transfer is that with an ACH transfer, the funds and the transaction are subject to a lot more scrutiny and security protocols. The transaction moves through a clearinghouse, which is much more secure, serving to reduce the chances of a fraudulent transaction.
This offers your clients (and yourself) great peace of mind. But it is also especially convenient for the client when you use an ACH transfer system designed specifically for the real estate market, such as paymints.io. This fully electronic, secure, and compliant solution was built by a team of experts in technology, real estate, lending, and title insurance. It is already used by many in the real estate industry, not just for earnest money deposits but also for closing costs and other fees and payments related to real estate transactions.
What makes paymints.io so easy to use is that the client simply needs to install the app on their mobile device and enter their banking information. Then, once you provide the client with the banking information needed to conduct a money transfer, you can simply send an instant request. The client will receive the request and can make the transfer within a few seconds, without ever having to visit or call the bank or find time to meet with you.
And with advanced encryption and ID verification standards, paymints.io also adds extra layers of security, as well as real-time tracking of each transaction. It's a great way to make earnest money deposits easier for the client and keep the mortgage process flowing smoothly.
In Conclusion
ACH money transfer platforms are just one of the technologies being adopted by the real estate industry to make things easier for clients and to improve security. To learn more about other available options and to keep up with the latest industry news, take the time to visit various online forums and blogs that offer a wealth of useful information and helpful resources.
If you want to make things easier for your clients, see for yourself how paymints.io can offer convenience and security during a real estate transaction. Schedule a free demo today!