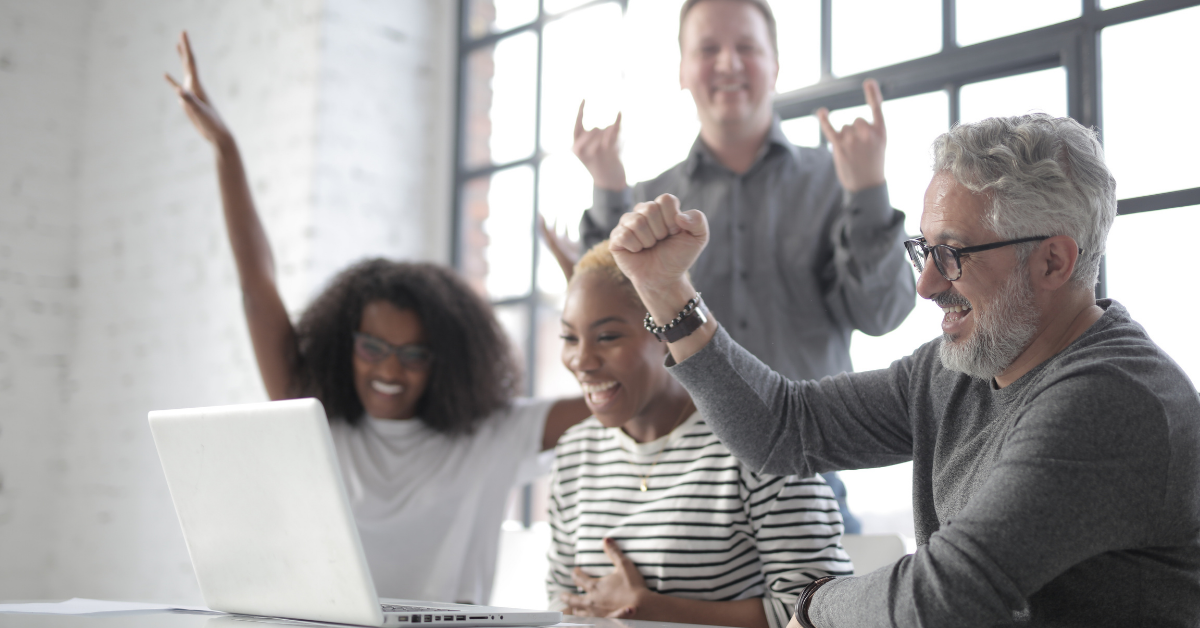 If you're in real estate, you've likely noticed how hot the market has been lately. Given that, it can be tempting to quit marketing yourself while you're busy closing deals left and right. But the trick that many successful real estate pros have discovered is to keep marketing even during the busy times. This way, those busy times stick around long term instead of slipping out of your grasp after a few months! So if you're ready to keep the closings coming, try some of these marketing ideas for real estate agents.
1. Grow Your Social Media Following
For years, the easiest way to stay in touch with past clients and reach new ones has been social media—and that hasn't changed. After all, most people are on Facebook, especially millennials, who are the largest generation that's buying homes lately. So make sure you're marketing yourself on social media!
In particular, you should at least be on Facebook, Instagram, and LinkedIn. Facebook is a great place to post your newest listings, news articles on the current real estate market and tips on buying and selling. And Instagram is the perfect place to share breathtaking photos of the properties you're trying to sell. LinkedIn is an amazing tool for showing your professional accomplishments, keeping up with industry trends, and connecting with other professionals you may want to work with in the field. It's always great to have amazing recommendations for all sorts of handymen, loan officers, and more for your home buyers and sellers.
When you're on Facebook or Twitter or any other platform, try to make posts that your audience will relate to and want to share. For instance, you should post links to your listings, complete with eye-catching photos and detailed descriptions of homes. Shocking stats, information on local events and funny posts that relate to real estate are shareable, too.
Be sure to include hashtags on your posts so you can get found easier. To determine which hashtags are best for real estate posts, you can use Twitter's tool to find the trending tags. This way, anyone looking for real estate posts can click on related hashtags to find them—including yours!
2. Ask for Reviews
One of the most effective marketing ideas for real estate agents relies on using your good reputation to get more clients. As long as you've offered great customer service to several clients in the past, you can use word of mouth to get more business.
One way to do this is by encouraging clients to leave reviews for you. If you have a profile on Yelp, you can put the link to it in your email signature or on your real estate website. If you don't have a profile on a review site, you can create a testimonial page on your website and ask clients if you can feature their review on it. Either way, once people in the market for a house see your excellent reviews, you'll have an advantage over other real estate professionals.
3. Hire a Professional Real Estate Photographer
One of the most effective marketing ideas for real estate agents involves hiring a professional to take photos of your listings. After all, most buyers start their home search online, and you need your listings to catch their eye right away so they want to reach out and learn more.
To set your listings apart from others, the pictures need to be crisp and clear, not blurry, which usually requires good photography skills and equipment. They should also be edited to look their best without looking fake.
4. Add Video Tours to Your Site
With so many home buyers starting their search for real estate online, it makes sense to put video tours of homes on your website. This will save your buyers some time, as they'll be able to get a feel for the space without having to visit the house in person.
You can easily make your own video tours by simply walking through each home with your phone or a video camera while pointing out the highlights of each room. You may need to use a video editing program to make any edits or add music before posting it. If you don't know where to begin when it comes to video tours, you can hire a professional to do this for you. Either way, marketing ideas for real estate agents like this one don't take much time and can have a big impact on sales!
5. Set Up an Email Newsletter
You'll want a way to stay in touch with past clients and appeal to new ones, and sending an email newsletter once in a while is a great option. All you need are email addresses of past, current, or potential buyers, as well as interesting content. You can put it all together into a simple email newsletter program like MailChimp for an easy way to reach out to your audience.
So what kind of content should you include in an email newsletter? Some examples include home buying tips, alerts about upcoming open houses, local news and links to new listings, of course!
6. Review Your Ad Strategy
If you don't have any ads running right now, you should change that, as you're missing out on new clients. Pay-per-click ads, for example, can draw traffic to your website or even a landing page set up to respond to the real estate needs of anyone who clicks the ad. If you're new to marketing ideas for real estate agents like this one, you can get started with Google Ads pretty easily, as this platform walks you through how to set up and track an ad campaign.
You should also consider paying for ads on social media. Buying ads on Facebook is easy and lets you target a very specific audience, so it's among the simplest, most effective marketing ideas for real estate agents.
7. Make Yourself Known Locally
A big part of being a successful real estate agent is being well-known in the cities you serve. You want people to think of you when they think of buying or selling a house. This requires you to get very involved locally, such as by sponsoring a local sports team, school event or festival. This way, you're paying for your name to be on T-shirts, flyers and other merchandise associated with the event or group you're sponsoring.
Another way to stay involved locally is to write articles for local magazines, newspapers, or blogs. You should contact publications in your city to find out if you can send in articles with tips on buying or selling a house, news on the latest real estate trends, your opinion on local issues, and more. Basically, you want to keep your name and picture circulating as much as possible, and these marketing ideas for real estate agents can help!
8. Invest in New Tech
Finally, part of being a real estate agent these days is staying up to date on the latest tech options that will make life easier for you and your clients. After all, there are a lot of procedures now that can be done online rather than in person, simplifying and speeding up the home buying and selling process.
One example involves handling the funds due at closing. Traditionally, buyers have to come to the closing table with a cashier's check or certified check in hand, or they have to arrange for a wire transfer. These methods of payment can be inconvenient and even unsafe, so if there are more seamless options, you should use them!
One such option is paymints.io, which makes it easy for buyers to pay closing costs through a secure platform that's easy to use. To find out more about how you can start using paymints.io as a real estate professional, Schedule a Demo with us today!