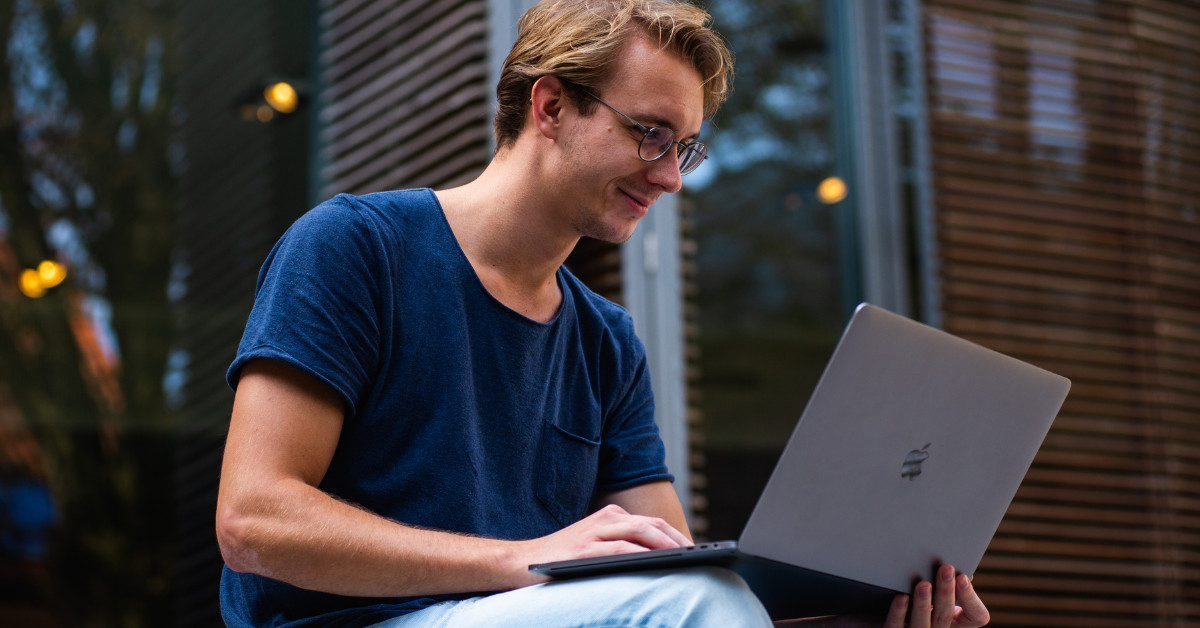 If you're in the real estate business and you're not trying to appeal to millennials right now, you're missing out. That's because millennials are currently the largest group of home buyers in the US, as they make up 37% of the buying market. They range in age from about 25 to 40 years old, so it makes sense that they're buying homes at this rate—with over half being first-time home buyers. If millennials buying homes aren't already part of your target market, and you're ready to change that, it's time to start thinking about how to appeal to them. Check out our tips on how to create the best, most seamless home closing experience for millennials buying homes.
Make the Closing Process as Digital As Possible
If there's one detail most people already know about millennials, it's that they're really into technology. This generation came of age right as everyone started getting access to the internet, so being able to communicate and do their research online has just been a fact of life for them. If you want to make a millennial's closing day go smoothly, put as much of the process online as you can.
After all, when millennials see a document online that they're instructed to print out, they instantly wonder why that's necessary. They're used to being able to download documents to their phone, tablet, or laptop, which they can then save to the cloud or email to someone if needed. In fact, many millennials don't even own a printer, so it's definitely best to avoid asking them to print out documents to close on a home. If you must use paperwork, be sure to print it out for them ahead of time.
Of course, it's best to simply stick to digital documents whenever possible. If you can use e-signatures, portals or apps for sending digital paperwork, and email or the cloud for most of the closing process, you'll appeal to millennials buying homes. And when you need the documents notarized, you may be able to even keep that process digital by using remote online notarization (RON). If RON is acceptable in your state, you have a good chance of keeping the closing process largely digital, which your millennial buyers will appreciate!
The same logic should apply to payments on closing day. Don't expect your buyers to go get a cashier's check or go to a bank to send a wire transfer. These forms of payment aren't considered as trustworthy or convenient as online payment methods, such as ACH payments, which can be sent and received quickly and securely. So be sure to stick to electronic funds transfers over paper checks on closing day. For instance, paymints.io makes it easy to safely transfer money from your client's bank account to the escrow account, making closing costs simple for millennials to pay as they buy a home.
Be Transparent
Another detail to know about millennials is that they value transparency more than most other generations. They're very good at unearthing the truth, so don't even think about trying to mislead them when buying a home—unless you want a bad online review! Instead, be clear and communicative from the start, and you'll earn their respect.
For example, make sure they're aware of all closing costs—including your own fees—before closing day. This generation tends to be frugal, so they like to shop around to compare rates whenever they can. And they won't be pleased if you surprise them with a fee that's higher than average the night before closing. So the more obvious to them it is that your fees are reasonable—or at least offer more value than other agents—the better.
Once you've made all fees clear to them, make sure they know what to expect from closing day. Walk them through what's going to happen, including what they need to bring, which documents they'll sign, which fees they'll pay and why, etc. When they know exactly what to expect, they can relax and look forward to a smooth closing day!
Provide Thorough Answers to Common Questions
Millennials are known for being inquisitive and into research in general, as they want to have all the information at their fingertips before making a decision. After all, this generation basically grew up with Google, so they're not afraid to do some research. And this especially applies to millennials buying homes—considering this is likely the biggest purchase they'll make for years! So being prepared to provide plenty of information before they close on a home will go a long way toward buyers trusting you.
While you can always answer questions during in-person meetings leading up to closing day, it's even better to provide answers before they're asked. An easy way to do this is by adding a blog to your website, where you can publish the answers to some commonly asked questions that millennials buying homes can read before closing. You can also feature an FAQ page on your site, and use social media to offer quick tips for a seamless closing process. No matter what kind of content you decide to offer, just make sure it's mobile friendly, as millennials do a lot of their research on their phone or tablet before buying a house.
When you offer educational resources to read online, you can not only refer your clients to them, but you'll likely also get new clients. This is because millennials buying homes use the internet to start the journey—as one report found that 98% search for homes online before buying. So if you can publish enough quality material to get found on Google, you'll likely catch the attention of millennials buying homes who don't have a real estate agent or title agency in mind yet. When they read your educational resources, there's a good chance they'll appreciate your knowledge and reach out for help buying a home.
As you can see, the best way to appeal to millennials buying homes is to focus on technology, transparency, and plenty of knowledge. These buyers take pride in having all the information they need to make a smart decision—preferably on their phone or computer! Whether you're a real estate agent or in the title industry, using these tips can help you make the closing process go smoothly for buyers. And considering that paying for closing costs is a big part of buying a home, you should have a go-to digital payment option ready for your buyers. If you want to find out more about how to make paymints.io part of your millennial-friendly closing process, contact us today to schedule a demo!