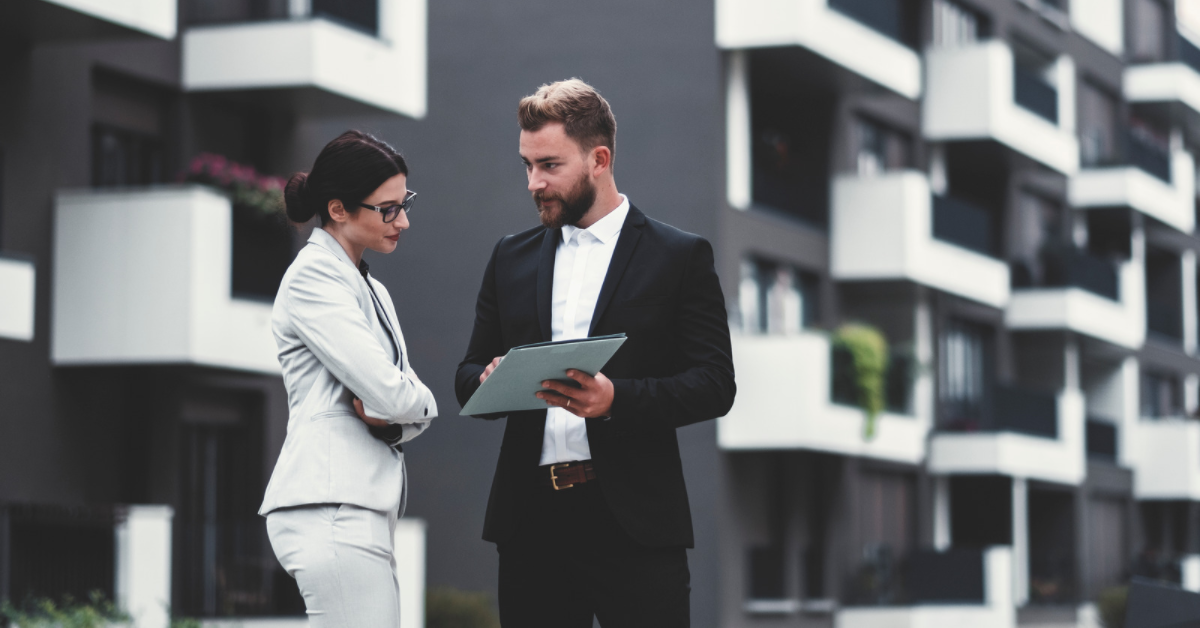 Closing a real estate deal can sometimes be a difficult process since every real estate transaction is different. Some clients are much harder to please, some homes need a lot more care and staging, and some sellers will insist on pricing the home far beyond its worth. But while you may definitely have to work harder on some real estate deals than others, there is one thing that remains true with every deal — closing a real estate deal is about building a relationship.
Your clients are putting their trust and faith in you to steer them through the home buying or home selling process. And while you may have a good grasp of what is involved in the mortgage process, that doesn't necessarily mean you have the skills, instincts, and abilities to build a strong rapport with your clients and provide them with the expert guidance they need.
But don't worry; these skills can be learned and mastered, enabling you to become an expert not only on the market but also in how to better understand your clients. This will prepare you to find better leads, help clients narrow down their search, and develop new techniques for selling. And, when coupled with new and ever-advancing technological tools that further aid the real estate industry and facilitate the mortgage process, you'll soon be able to consider yourself a top salesperson in your market area.
Express Confidence
Whether you are new to the real estate industry or you've been involved in home sales for a number of years, you must always put forward an aura of confidence. Your clients will be able to tell right away if you appear unsure about things or about your own abilities, and may question doing business with you. But if you remain confident throughout the entire process, you greatly increase your chances of closing a real estate deal.
Show Your Enthusiasm
Enthusiasm is infectious and addictive. If you show your clients that you are enthusiastic about working with them, they will quickly feel the same way. Of course, there may be some things you aren't overly enthusiastic about, such as a particular property, or even the clients themselves. Stay positive nonetheless, because while not every situation is ideal, a positive attitude definitely makes a huge difference in closing a real estate deal.
Don't Overwhelm the Clients
Whether they are searching for a new home or attempting to sell their current home, your clients have a lot on their plates. The last thing you want to do is overwhelm them with a lot of information and details they don't really need. Be straightforward and honest with them, but keep it simple. And if you are helping a client look for a new home, don't send them pages of listings to peruse. You're supposed to be the one researching the different homes available to find the one that suits their needs.
Listen to Your Clients
Before bringing your clients to homes for sale, take the time to sit and discuss, in-depth, what it is they are really looking for. Get a sense of what they can really afford, what type of neighborhoods they like, what would be a deal-breaker, etc. Home buying is sometimes about compromise, but the closer you can get to showing your clients a home that fits the bill, the better chance you have of closing a real estate deal.
Be Available
You've got a lot on your plate, too, and probably a few clients at once. It's hard to juggle all your daily tasks and take care of everyone you are currently working with. But if you can't respond to a client's phone or email right away, at least send them a message that you'll get back to them quickly. Being available for your clients as much as possible helps to instill trust and confidence, and lets them know you consider them important.
Be Honest and Reassuring
If you sense a potential problem with a home or aren't having any luck finding a home your clients are satisfied with, don't get frustrated. Let your clients know why you don't think a particular home may be right for them or reassure them that a home they like will appear soon. This may seem counterproductive, but your clients will appreciate it.
Negotiate With the Seller or Even Your Own Clients
Did you find a home for your clients that they really like but are still hesitant about deciding? Perhaps you can get the seller to sweeten the deal a little, such as by putting something towards closing costs. You can also get creative and offer your clients something as an incentive. What this is and how much you offer is up to you and dependent on the deal, of course, but it might be just the thing to get the deal done. Negotiation can be a critical component.
Leverage Technology
Today's ever-advancing technology offers a wealth of tools and resources you can take advantage of to find leads, get the jump on homes that aren't listed yet but soon will be, and improve the overall mortgage process. Making the mortgage process easier, safer, and more convenient for your clients is also a big part of successfully closing a real estate deal.
Traditionally, a check, cashier's check, or wire transfer was used to pay earnest money deposits and closing costs. But having to find time to travel to the bank and then schedule a time to hand the check to you is an inconvenience for the client and can delay the mortgage process. Both checks and wire transfers are highly subject to fraud, making them risky for all involved in a real estate transaction.
As an alternative, many real estate professionals are using an electronic money transfer system like paymints.io. This fully electronic, secure, and compliant money transfer platform eliminates the need for borrowers, buyers, sellers, and real estate agents to write paper checks. Paymints.io was specially designed by professionals in the real estate industry, for the real estate industry, and is a much safer option than wire transfers.
Paymints.io uses bank-level encryption and advanced ID verification, significantly reducing the risk of fraud and granting yourself and your client peace of mind.
In Conclusion
Remember that just because you are going to use the above advice and improve upon your skills, not every home you show will be one that you can close a deal on. The key is to be confident and reassuring but never too pushy. Practice your closing techniques and keep in touch with the client, but don't pester them. Call them to offer some information of value or to remind them of something, such as what they liked or didn't like about the houses they saw, and you can continue to work from there. Listen to the client, build a relationship, and you'll have no problem closing more deals.
Get started using a secure electronic money transfer system for earnest money deposits, closing costs, and other fees. Schedule a free demo of paymints.io today.