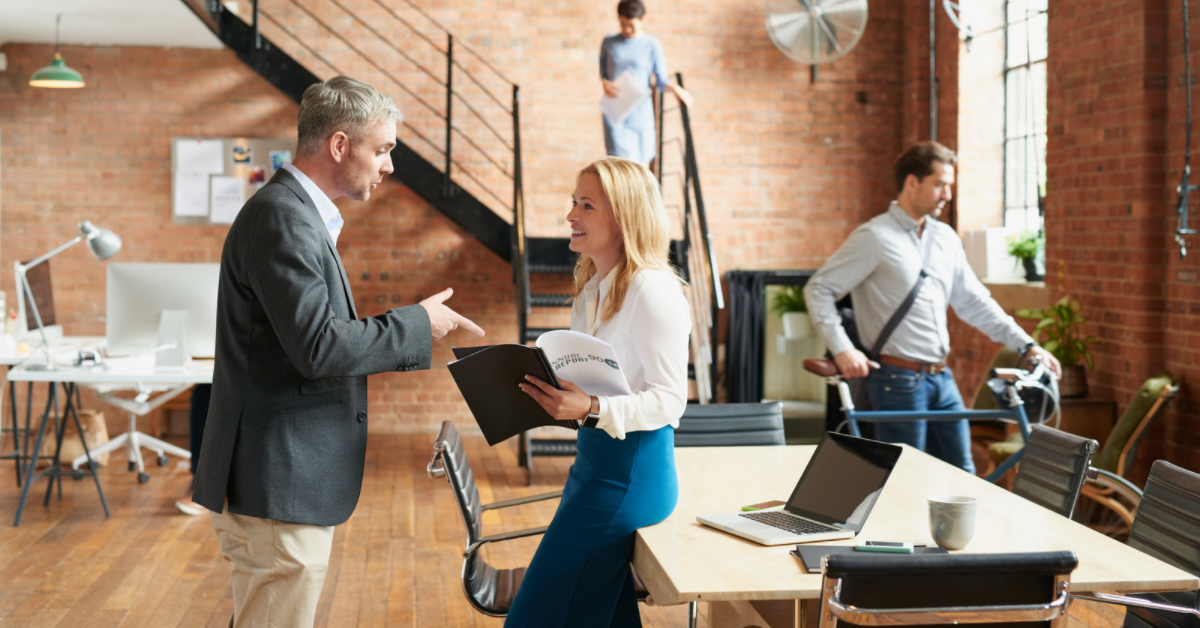 For agents and title companies, a secure, fast, and digital solution like paymints.io has been a long time coming, but what about this platform benefits your clients? While we've designed paymints.io with agents, title companies, and other real estate professionals in mind, it's equally focused on the experience of the end-user.
What is paymints.io?
A team of experts in technology who sought to take the friction out of real estate transactions created paymints.io. No matter which side of the real estate process you are on, paymints.io is a completely digital solution that gives you security and functionality while offering your clients a convenient and streamlined payment experience.
Using paymints.io, your clients can effortlessly send earnest money to buy a home, transfer the cash needed to refinance, and so much more. Being an entirely white-label SaaS solution, both your clients and your agents will enjoy a host of perks and resources that will help you close more deals while strengthening your brand.
Here's a closer look at how using paymints.io can improve the client experience and speed transactions along.
#1 Completely Digital
Traditionally, real estate transactions have been bogged down by paper-based processes that aren't just slow, but also prone to error. From taking out the checkbook to waiting in line at the bank to mailing a certified check or sending a wire, paymints.io makes all of those headaches a thing of the past.
When you implement paymints.io, your clients will enjoy a completely digital experience. That doesn't just mean convenience, it means all the other perks associated with modern digital platforms, too, like increased speed and security. Plus, your team will save time, and the average time spent closing a deal will slowly trend downward as your entire business sees the benefits of digital-based processes.
#2 Real-Time Tracking
Being out-of-the-loop can be stress-inducing, and that's the last thing you want when clients are already facing the anxiety that comes along with every real estate transaction. At the same time, agents and operations teams can't be answering calls at all hours just to give updates, and that's why paymints.io has sought to design a transparent platform.
The real-time tracking capabilities of paymints.io will give your clients insight into how their money is moving, helping put their minds at ease while keeping them on top of the next steps. This makes for smoother transactions overall, and happier clientele.
#3 Convenient Transfers
When we say paymints.io is completely digital, we mean it. The convenient transfers are a hallmark of the paymints.io experience, enabling users to transfer funds directly from the client's bank account and into the correct escrow account. This means transactions can happen in as little as 60 seconds, with no need for writing, sending, or cashing checks or heading to a bank to set up a wire transfer.
Paymints.io benefits your clients by allowing users to make use of easy transfer features from the cloud-based, online platform, giving them the flexibility to securely and effortlessly send funds however is most convenient for them, enabling everyone to move to the next step more quickly.
#4 Advanced Security
Paper-based processes are prone to error and fraud, but those old fears disappear with paymints.io. Our advanced, bank-level security supports the largest bit sizes, making it unbreakable in brute force cyber attacks. Every client's sensitive information is encrypted using this industry-leading technology, ensuring that you and your users never have to worry about security flaws.
Aside from fighting fraud as data leaks and identity theft, the design of paymints.io also helps cut back on money being handled in bad faith. For instance, with paymints.io, there's no worry of a lost, canceled, or bounced check. Money is transferred between accounts and held securely in escrow throughout the length of the transaction, giving everyone peace of mind.
#5 Time-Saving Design
Aside from being able to access paymints.io via the user-friendly portal, users will also save time thanks to the thoughtful features that have gone into the development of our advanced platform. Digital transfers make for obvious time-saving perks, but we've taken things even further.
With features like Single Sign-On (SSO), users only need to log in one time. From then on out, they can use the platform, giving them one set of credentials to improve convenience and security. Single sign-on also protects user identity, adding yet another perk to the paymints.io experience.
#6 Streamlined Experience
One of the quickest ways to frustrate and confuse clients is to give them multiple, disconnected dashboards and systems to contend with. Similarly, you can easily add unnecessary time to the operations team's workflows by failing to connect systems on the backend, ultimately leading to a mess of dispersed data and tasks that can delay transactions and lead to a less than satisfactory client experience.
#7 Seamless Branding
Modern clientele demand streamlined, seamless experiences with every brand they work with, and your company should be no exception. To make the best impression on your clients, it's important that all of your client-facing systems and dashboards match the brand you're working so hard to establish. Paymints.io benefits your clients by offering the ability to brand the platform to your company.
As a white-label solution, your agency can use our revolutionary platform without needing to spend the time and money building custom applications. Instead, you can use your own logo, images, and styling to create a completely branded user experience in a matter of minutes, not months. With us, your brand can standalone and shine.
Level Up Your Client's Experience
At paymints.io, we believe in creating unforgettable user experiences that help you seamlessly nurture clients from one phase to the next, keeping confusion at bay, creating transparency, and reassuring them with advanced features and security. Best of all, paymints.io helps you do all of that, and it gives you the capabilities you need to take care of things on the backend, so your team can enjoy a streamlined workflow, too.
Are you interested in learning more about how paymints.io can benefits your clients and how we can help your company take the client experience to the next level? Schedule a demo today and we'll walk you through all the advanced features of the paymints.io platform.