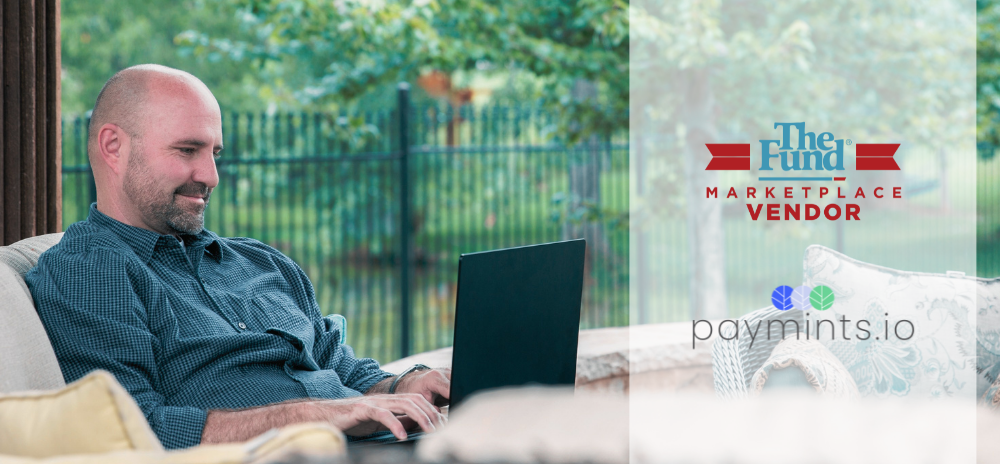 When we started this journey to create a more secure real estate transaction by eliminating paper checks and reducing wire fraud, it was easy to envision a world where people weren't frantically searching for a check book or reluctantly sharing their private account and routing numbers. Our goal was to create a truly secure platform where title companies could make easy and secure payments to clients and vendors with a few clicks on the screen, and we knew it would be a challenging feat. Our spot on The Fund's Vendor Marketplace is yet another step towards achieving that vision.
Today, paymints.io is proud to announce we're joining a select group of trusted and vetted vendors on The Fund's Vendor Marketplace. The Fund, a joint venture between Attorneys' Title Insurance Fund, which has provided extensive support for the real estate practices of Florida attorneys since 1948, and Old Republic National Title Insurance Company, has at its core, a mission to facilitate real estate practices and protect the public.
Traditionally, sharing routing and account numbers to send a wire transfer was thought to be the safest and easiest way to send money from one place to another. However, that notion has quickly changed as real estate transactions have become the target of hackers and fraudsters. Instead, exposing routing and account numbers to send a wire has become a manual, labor intensive process that is no longer easy or secure. Paymints.io is making meaningful strides to create a safe and secure platform to protect both the consumer and the title company.
As the role of the title company evolves not only to insure title but to protect your clients' money, we're building tools to help title companies succeed. We are aggressively onboarding title agencies along with real estate agents, mortgage brokers, real estate attorneys and other real estate industry partners to grow the marketplace and support The Fund's mission of providing top-notch customer service that members expect and deserve.
Currently, our average customer is able to securely initiate or receive a payment in less than 90 seconds – saving countless hours driving to the bank, sitting in traffic, waiting in line, or manually verifying wiring instructions.
Are you ready to protect your business and add to your competitive edge? Join us on our journey of innovation creating secure, quick, electronic real estate transactions. Ditch the paper checks and start closing deals in the sunshine state. Schedule a demo today!