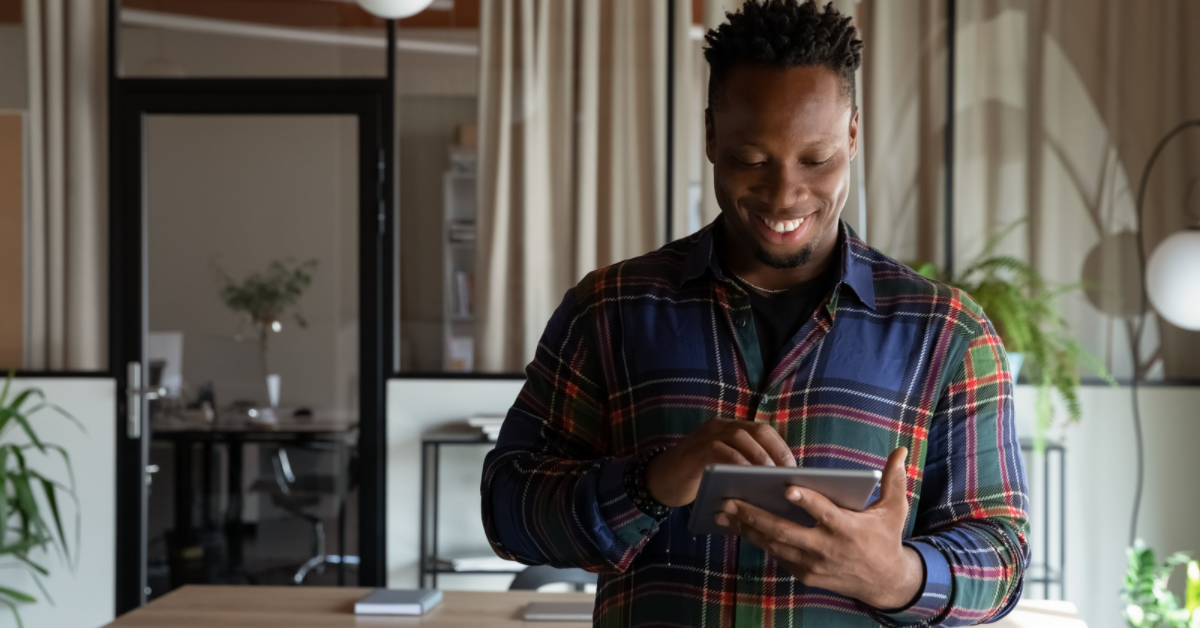 Gone are the days when closings took place at a conference table surrounded by a slew of parties who had to twist their schedules to accommodate the long, tedious signing process. Today's borrowers are enjoying the onset of the paperless closing—a convenient, stress-free and fast process that helps everyone involved work more efficiently.
Understanding Digital Transformation in Real Estate
The mortgage industry has been on a steady course toward digital adoption. You can sum up paperless mortgages in one term: eMortgages, which Fannie Mae confirms are more secure, less expensive and far faster than a traditional mortgage that's reliant on paper processes.
In an eMortgage, all loan documents (even the promissory note) are created, shared, signed and stored electronically. The growth is exponential, with Fannie Mae reporting that: "In October 2018, nearly 17,000 electronic promissory notes (eNotes) were registered. Just one year later, that number exploded. After increasing by more than 500 percent to over 95,000 in 2019, it continues to rise."
The move to digital solutions is being spearheaded now by a handful of real estate tech startups who are helping usher brokerages, title companies, and other parties into digital platforms that allow for paperless mortgages and streamlined client interactions. Paymints.io is one of them, proudly helping to solve paper check inefficiencies with an easy-to-use platform that enables effortless funds transfers for real estate transactions.
The Benefits of Paperless Closing Solutions
It's easy to think up a long list of benefits associated with a paperless closing—after all, any real estate professional knows that the traditional real estate process is time-consuming and prone to error. Here's a look at just a few of the advantages associated with paperless closings.
Little Room for Human Error
It's no secret that paper-based processes are riddled with human error. Compared to digital form filling, paper forms can result in typos, omissions and errors that may go unnoticed until later stages, where they can cause major delays when forms are sent back to be filled again.
Even if you're using an online system, digital forms in their infancy still do little to prevent human error. It's been found that, with no verification steps, the error rate for data entry can be as high as four percent. This means that, for every 10,000 entries, an astonishing 400 of them could have errors.
Fortunately, errors can be reduced through a combination of verifications—which helps the user spot an error before submission—and powerful automation, which removes human input from the process altogether. Paymints.io can help you cut manual work, and errors, out of the equation with a white-label solution that facilitates quick and easy funds transfers.
Less Time Spent on Manual Tasks
One of the most time-consuming aspects of a paper-based closing is the actual paper handling. That is, printing out documents, arranging for them to be signed, taking them to the involved party, scanning or copying them, filing them into a system and pulling them out again next time they need to be reviewed.
It's no wonder that teams end up saving massive amounts of time when they adopt digital into their workflow. If you spend a few minutes thinking about all the manual work you're doing that could be eliminated by a good digital solution—like scheduling signings, mailing documents and cashing checks—it's easy to add up the hours you can save every week.
Faster Time to Close
Aside from taking less manual work compared to a traditional closing, paperless closings help teams close deals faster in another way: They're more convenient. Whereas traditional paper processes force everyone to find a time in their schedule when they can all sit around a table or demand a professional to take time out of their busy day to fill, sign and fax or mail a document, paperless closings require none of these things.
With a paperless closing, involved parties can each handle their respective duties whenever it's convenient for them. They simply log in to the digital portal to upload, fill and sign the required documents. Best of all, modern systems even allow parties to work simultaneously, allowing parties to handle certain tasks in advance so they don't hold up the workflow.
Improved User Experience
All the above benefits come together to assure one thing: A better user experience. Whereas paper-based processes are time-consuming and risk even more delays due to human error and oversight, paperless closings are a speedy solution for clients.
Meanwhile, systems like paymints.io help keep everyone on the same page, bringing transparency into what was once a cluttered and complicated process. With paymints.io, everyone will know what money is going where, and when it will arrive, meaning agents won't have to make phone calls to chase down checks. Explore all the perks of paymints.io.
How Real Estate Companies Should Prepare
If your real estate company hasn't yet taken steps towards digitalization, don't sweat it. The move can feel daunting and it's easy to get overwhelmed by the sheer number of options you have when adopting digital solutions.
Fortunately, moving to paperless closings is a straightforward and easy process. What's important is that you prepare yourself to take the next step so you aren't outpaced by competitors who are also moving in the direction of digital.
Note Current Processes
The real estate industry has long been plagued with the progress-stiffening saying: "We've always done it this way." That saying is an excuse to avoid improvement out of fear that breaking tradition will break processes and cause disaster. Fortunately, adopting digital solutions is far from scary—the trouble is getting everyone on board with the first step so that they can see that for themselves.
Before you change how you work, make a note of your current processes and the metrics associated with them. For instance, begin tracking how much back-and-forth there is between agents and clients right now throughout the closing process. Also, look at the rate of errors and delays and quantify how they're holding back performance.
Most of all, consider polling your recent clients to ask them how a digital closing process may have improved their experience and perception of your company.
Explore Paperless Closing Solutions
Once you're fully aware of how the digital transformation in real estate could improve your company's performance and client experience, the next step is exploring the options you have in front of you. Paymints.io is proud to be a leading software provider in the real estate industry, helping companies like yours transform the client experience and create transparency through a streamlined funds transfer system.
Are you interested in learning more about paymints.io and how it works? Schedule a demo today and we'll show you!