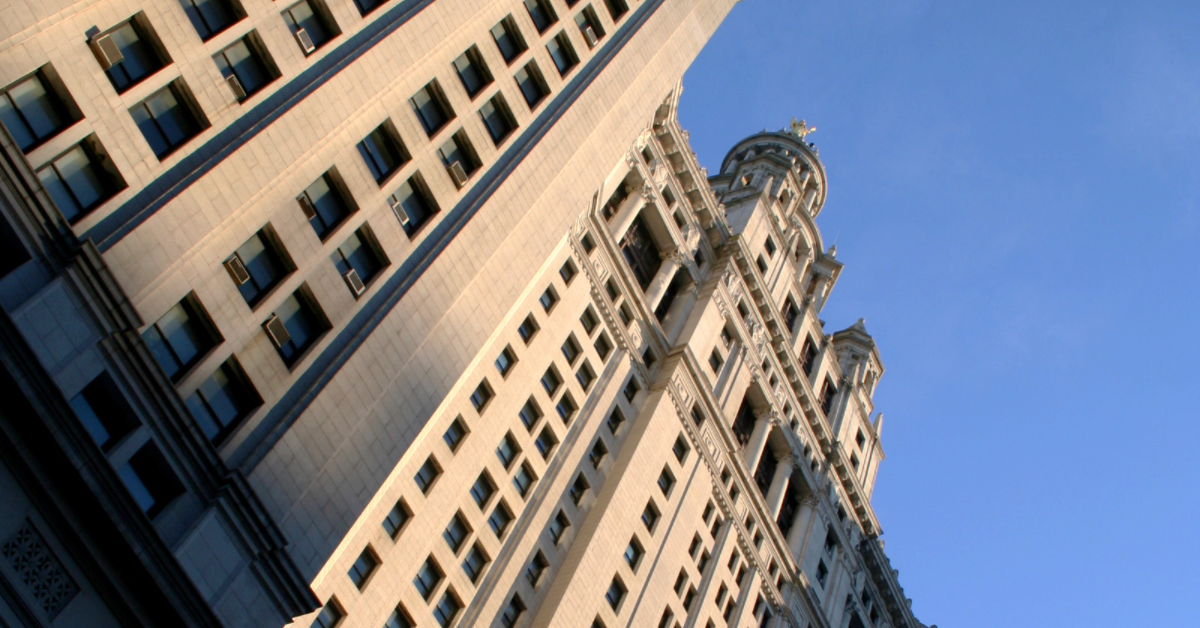 There are a lot of responsibilities that sit on the shoulders of title companies and municipalities. One of the most major and important parts of a title company's long list of responsibilities is to make sure that the title to a property or piece of real estate is granted to the home buyer in a legitimate and legal manner. One of their main jobs is to ensure that a seller actually has the rights to sell the real estate or property to a buyer. The title company might also take an active role in the closing of the sale, as well. Beyond this, many title companies will also pay property taxes, water, and sewer bills, too on behalf of their client from their escrow account.
A municipality will pay property taxes, water, and sewer bills, as well, though on a much larger scale. Beyond being in charge of these bills, municipalities also typically oversee the city or town's parks and recreation department, its police and fire departments, its emergency medical services, its public and private transportation, its housing services, and courts, and, last but not least, its public works (such as infrastructure). It's estimated that, from all this, local governments collect nearly $2 trillion annually.
With so much to stay on top of and manage, it can be hard for municipalities and title companies to keep track of the property taxes, water, and sewer bills coming in. How can these institutions collect these payments more easily? How can they keep track of who has paid and who hasn't? MuniPay was created to answer all of these questions and more.
What Is MuniPay?
For ages, municipalities and title companies have had a hard time tracking and collecting property taxes, water, and sewer bills. In 2018 alone, there was nearly $550 billion in property taxes collected across the United States. Likewise, the average American pays over $370 in utilities each month — that adds up to tens of billions of dollars annually. How can municipalities and title companies better keep track of all this?
This is where MuniPay comes in to save the day. MuniPay was created to address the unique needs of a municipality and title company when accepting property taxes, water, and sewer bills. MuniPay allows these important payments to be made via the Automated Clearing House network. After payments are made, municipalities and title companies will see each individual payment they made returned to them as an ACH credit deposited directly into its operating account. Beyond this, municipalities will also get a daily report that outlines the day's payment activity — this allows for easy uploading into the municipality's reconciliation software of choice.
MuniPay allows for municipalities and title companies to get these important payments to their respective institutions without the need for the exhausting back and forth that has been so typical of title companies and municipalities for so long. What's more, MuniPay allows you to ditch the paper checks for good, once and for all — with MuniPay, everything is done digitally without the need for any physical form of payment to be sent in.
With MuniPay's simplified process and no cost for municipalities and title companies upfront, municipality onboarding can be done in less than a week. This translates to an exceptionally streamlined process that can save you a great amount of money. For municipalities of 100,000 people or more, MuniPay can save over $500,000 of operational expenses typically spent on tracking, collecting, and depositing physical paper checks.
Benefits of MuniPay
Clearly, MuniPay has the potential to completely change the way municipalities and title companies pay property taxes, water and sewer bills, and countless other utilities and important payments. It goes far beyond this, though. There are many other benefits of MuniPay, as well.
One of the most major benefits for municipalities is the way MuniPay allows for easy tracking of all payments from title agencies. Because everything takes place within the MuniPay platform, there's no need to go looking for those payments. They never leave MuniPay. Another big benefit is the daily report sent to municipalities so they can log the day's payment activity with ease. It's only made better by the fact that the file can be uploaded right into the municipality's reconciliation software for both analyzing and safekeeping. MuniPay also grants municipalities the ability to digitally refund payments to title agencies if need be. Because MuniPay can integrate with any financial institution, necessary refunds are not a problem.
The benefits go on for title companies, as well. MuniPay allows title companies to send, track, and receive payments through the dashboard with remarkable simplicity. MuniPay boasts bank-level security and compatibility with any US-based financial institution imaginable, making for safe payments as well as convenient ones. Title companies will have peace of mind using MuniPay because it lets them know that their payments have been processed by the tax office — no more need for sending it off in the mail and crossing your fingers in hopes of it arriving safely and timely. Beyond this, MuniPay also gives title companies the ability to give refunds for any duplicated or otherwise incorrect payments.
The Bottom Line: Pay Property Taxes, Water, and Sewer Bills Effortlessly
Designed in close collaboration with municipalities, title companies, cities, and townships to meet their exact needs, MuniPay is a game-changing platform that provides a more efficient, transparent, and affordable way to deliver the most important payments to the institutions that need them. Gone is the need for printed checks or cover letters detailing the property owner's information — MuniPay replaces these antiquated methods with a safe and simple payment portal that sends the funds straight from the settlement agent to the municipality — no mailing, no drop-offs, and no trips to the bank required.
MuniPay is a product of paymints.io, a safe, digital, white-label SaaS platform that lets buyers transfer funds for many types of real estate transactions without hassle. Paymints.io is determined to eradicate paper checks and cut down on the occurrence of wire fraud in the real estate industry, and MuniPay is a natural extension of this mission. As the industry leader for real estate marketplace payments, paymints.io is already the trusted source for title companies to pay real estate agents, mortgage brokers, real estate attorneys, notaries, and more.
Paymints.io is already the industry's leader for real estate marketplace payments as well as one of the most trusted sources for title companies to pay their agents, brokers, attorneys, and notaries. MuniPay is a logical and effective extension of paymints.io's standing as an industry leader. Interested in scheduling a demo? Click here to schedule, or visit our website to learn more.