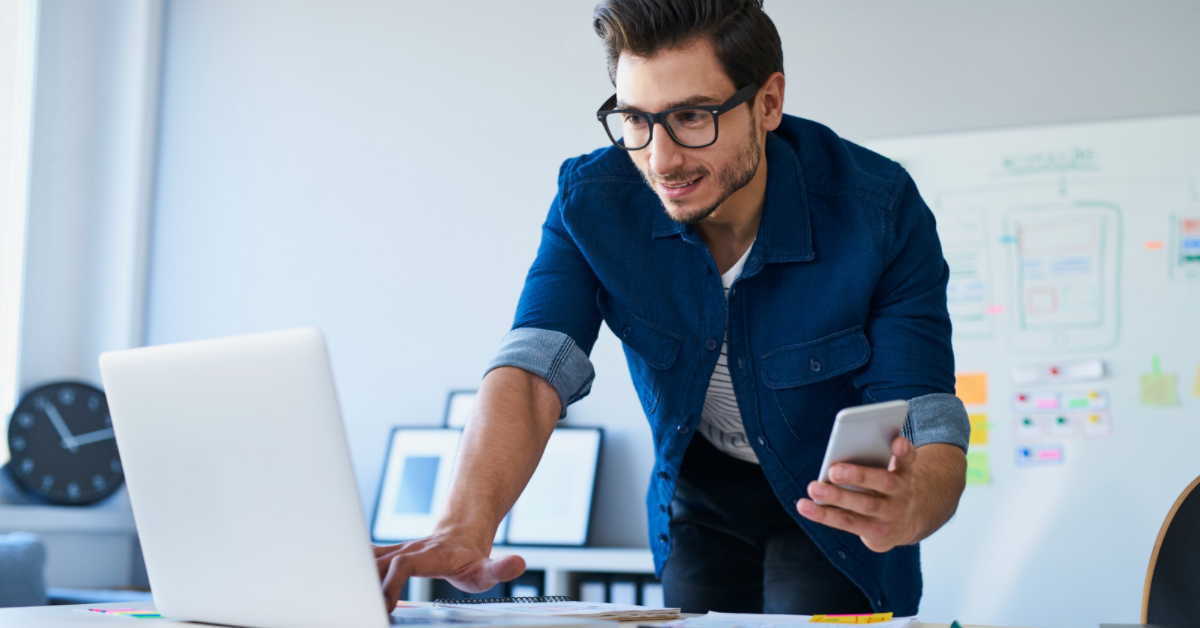 Features Your Title Agency Site Should Have
"I will forever believe that buying a home is a great investment. Why? Because you can't live in a stock certificate. You can't live in a mutual bond." — Oprah Winfrey
Customer service is everything, especially in the real estate industry. Prospective home buyers embark on one of the most significant milestones of their lives, and the buying process plays a pivotal role in their experience. When title companies, brokers, and agents make their journey a positive experience, this initiates trust and brand loyalty, which results in excellent referrals and a positive reputation. In today's highly digital world, home buyers go online to see who they want to work with. That is why your website is such an important marketing tool. Websites for title companies can help boost conversion rates, primarily when key features are implemented. Here's why your website matters and the features you should have.
Websites for Title Companies – Why Do They Matter?
When buying a home, there's a lot for buyers to consider. Financing is a significant piece of the puzzle, but that's not all that needs to be addressed. There are a lot of legal concerns throughout the buying process, including the assurance that a property can be legally sold — hence your title agency.
So, why do websites for title companies matter?
Your agency plays one of the most crucial roles in the home buying process, which is why you need to communicate what you offer to your clients on your website. Telling potential clients how you can help is the purpose of your website. Advertise what you can offer — how do you go above and beyond? How can you take the complicated real estate process and make it easier?
Whether you're working with buyers, sellers, real estate agents, or lenders, your title agency has many responsibilities. One of those responsibilities can be ensuring all of the money — often someone's life savings — is transferred correctly. This selling feature is an excellent example of what should be displayed on your site. Wire fraud is an unfortunate reality in the real estate industry, which is why payment security should remain a top priority.
Related: Real Estate Wire Fraud: Who Is Liable and Tips for Preventing It
Discuss how you go above and beyond to protect your client's money, and make the transfer process as seamless as possible. But we'll touch on this more below.
What Features Should You Have on Your Title Agency Site?
When creating your website, focus on who you are as a brand. Also, consider the things your clients look for in a title agency. After all, a reputable title agent will do two things exceptionally well:
Provide incredible customer service.
Coordinate efficient transactions.
Blog Posts and Other Educational Resources
If you are not creating content for your clients, you're missing opportunities to increase engagement. Blogs, ebooks, and other resources to educate your customers can help you answer commonly asked questions and showcase your agency as a credible and knowledgeable company. Data shows that 77% of internet users read blogs, and when seeking information, you want these individuals to end up on your site. Use this to your advantage, focusing on hyper-local content.
Estimate Calculators and Quotes
When people begin the home buying process, they want to know the numbers. Are you currently offering title quotes? Have you incorporated calculators or other web-based tools to help visitors obtain those estimates? Taking this step can help acquire more customers. When buyers look for websites for title companies, this is a feature they often seek (and expect).
Testimonials
According to research, 88% of consumers trust online testimonials as much as recommendations from friends and family. Think of testimonials as the most modern version of word-of-mouth marketing.
Not only can testimonials showcase how well you conduct business, but adding this feature can also help you improve SEO. When your website is optimized, this means that when clients search for your services online, your site will appear higher on search engine results. As traffic increases, this can help you grow your client base. Trust is so important when operating a title agency, and testimonials can be your ticket to building credibility.
To collect testimonials, make it easy for the client to provide reviews. A week or two after your client's closing, send them a message asking them to review their experience. Provide brief, step-by-step instructions on how to do so. If possible, include a link to click and review within minutes.
Services Offered
A brief breakdown of what your agency offers can help you convert website visitors into clients. Make this page easy to find, featuring it on your site's main navigation menu. In addition, highlight your team member list. This initiative helps showcase the competence of your company and creates a more personable connection. For example, a video bio is a great way to show your team and what you do.
Contact Form and CTAs Throughout
When visitors find your website, you encourage them to reach out. Make it as easy as possible for people to get in touch with you. Since they are already on your site, a quick and easy contact form allows them to send an inquiry then and there. Most websites have a built-in contact form option. Make the requirements short and sweet — name, email, and message are ideal.
Also, include CTAs throughout your website, such as "schedule an appointment" or "contact us." These one-click buttons found on websites for title companies help improve communication.
Payment Security
Few things are as important as payment security. If you can help bring peace of mind to prospective clients while making the payment transfer process, you need to consider the latest technology. For example, paymints.io helps eliminate the inefficiencies commonly experienced when using paper checks. The paymints.io platform also helps reduce stress caused by wire fraud.
Paymints.io Is the Digital Platform You've Been Looking For
Speaking of payment security, paymints.io is helping the real estate industry ditch checks, prevent wire fraud, and start closing more deals.
Developed by experts across title insurance, real estate, technology, and lending, paymints.io provides a seamless, secure solution. By using this platform, buyers can transfer funds for many real estate transactions, resulting in a better customer experience and business.
Want to learn more?
Schedule a demo today!