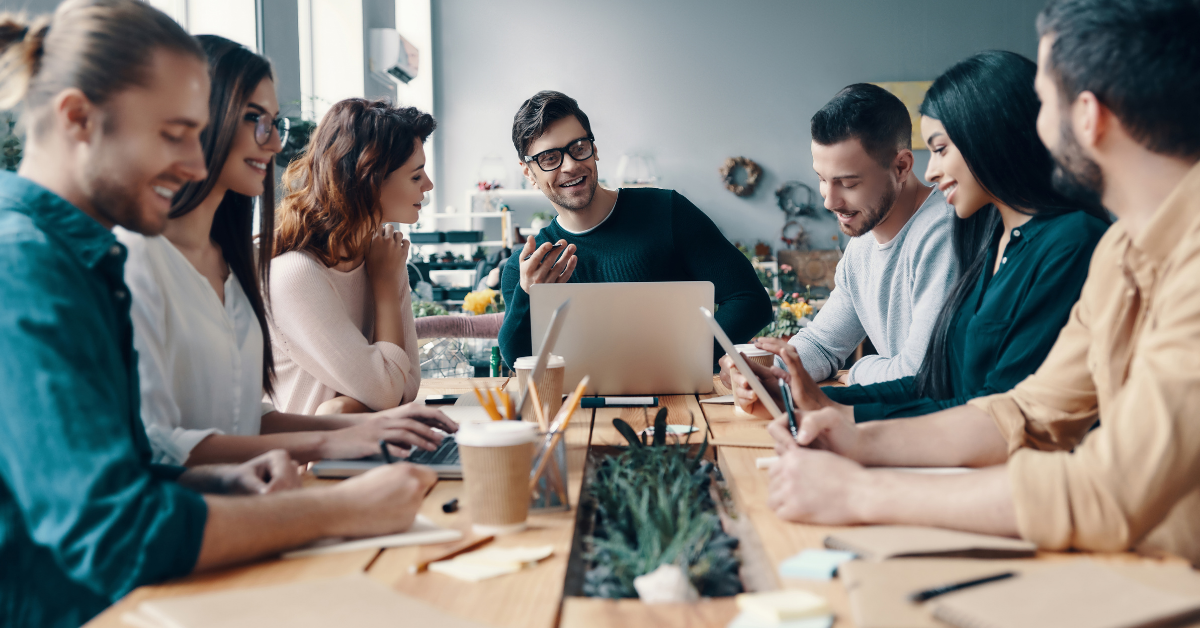 If you own a title company, you have to get out into the community to promote your services to home buyers and sellers.
The year 2020 brought many changes — it was also the year businesses began to take digital marketing seriously. However, offline marketing is still important and valuable, especially among those in the real estate industry, which is why you should focus on a combination.
Moving into 2022, you must take a closer look at your current marketing strategy. After all, omnichannel campaigns have a 90% higher customer retention rate than single-channel campaigns.
Plenty of title company continuing education programs are available to optimize your marketing efforts. Some programs focus on sharpening skills and knowledge associated with title companies, while others offer specific marketing advice.
Here are some ideas to get you started.
Grow an Online Presence – Build a Website and Social Following
As reported by Stanford, 75% of people base the credibility of a business on its website's look — not to mention the functionality of a well-designed website for marketing purposes.
Your website is one of the best marketing tools you have, so make it a top priority. Potential clients come to your site to see what you offer, how you can help them, and how you differ from your competitors. Make it easy for them to come to a decision and take the next step, whether that decision is to call your office, download your latest white paper, or schedule an appointment.
On your site, consistently publish content on your company blog. Fresh content will help increase traffic to your site, build credibility, and generate leads. Another suggestion is to give people tools that help them make more informed decisions, such as quote calculators.
Invest in social media. Use platforms like Facebook, Instagram, LinkedIn, etc. to highlight who you are as a company. Highlight success stories to better connect with clients. Social media is your opportunity to target customers, market your services, educate your followers, and strengthen relationships. Remain professional but personable. You want to demonstrate your expertise while building genuine connections. When your followers comment on your posts, comment back. If they message you, respond as quickly as possible. The same applies to emails and voicemails. Don't lose business because of unresponsiveness.
Whether you invest in email newsletters, social media, or blogging, remember the quality of your content matters. Become a thought leader and develop content for your audience. The happier your current clients, the more inclined they'll be to pass on positive feedback — and word-of-mouth marketing is compelling.
Seek Publications
As a title company, you need to get in front of your target audience, and for some companies, taking a more traditional approach pays off. If it makes sense to do so in your area, purchase advertisement space in your local paper's real estate or title insurance section. Most publications now offer digital advertising spots as well. Submit a relevant article that will grab the attention of readers.
Many home buyers do not realize they can choose their title company. Make it clear they can and highlight how you will make a difference during the already overwhelming home buying process. Include contact info to achieve a higher ROI — make it easy for readers to take the next step. Again, these are the types of things you can learn when investing in title company continuing education marketing programs.
Build an Email Subscription List
Yes, email campaigns take time and effort. However, the return can be immense — as much as $44 earned for every $1 spent.
When visitors come to your website, make it easy for them to sign up for your weekly or monthly newsletter. Provide them with something of value, incentivizing them to sign up. Businesses often offer a discount for a customer's first purchase in retail. As a title company, you could offer an e-book or white paper. Focus on what your audience wants to know and create a valuable resource. Include the latest data or information based on the title company continuing education opportunities you participate in.
Make Your Unique Selling Point Clear
You must be clear about what you offer and how you will benefit prospective clients, so be sure to focus on your unique selling point. What makes you different, and why should clients care? Do you offer competitive rates? Do you provide free title insurance quotes? Have you invested in technology that makes money transfers more secure? Is your company known for its customer service and communication?
Remain Mindful of the Payment Methods You Accept
Many payment methods are available today, ranging from bank wires to checks and cash to digital currencies. The more payment options you offer and the easier it is for clients to complete the payment process, the more business you'll get. Use payment methods to your advantage and include these methods in your marketing content.
Ideally, you would give clients the option to use checks if that's how they're most comfortable paying. However, most clients will want a faster, more efficient option — so give it to them.
Take the time to invest in payment transfer options that enhance the customer experience while making security a top priority. This added level of protection will ensure an optimal customer experience, which will support your company's reputation — but more importantly, taking this step will also help prevent issues surrounding fraud.
Read more: What Is the Bank Wire Fraud Investigation Process?
How paymints.io Is Revolutionizing Real Estate Transactions
Built by a team of experts in real estate, technology, title insurance, and lending, paymints.io is a secure, digital platform that allows buyers to transfer funds in a way that saves time, money, and hassle. Making the transaction process more secure and efficient, paymints.io benefits real estate companies and home buyers.
When using paymints.io, title companies can remain more productive while enjoying greater peace of mind.
Ready to see how paymints.io can improve your business?
Schedule a demo today!