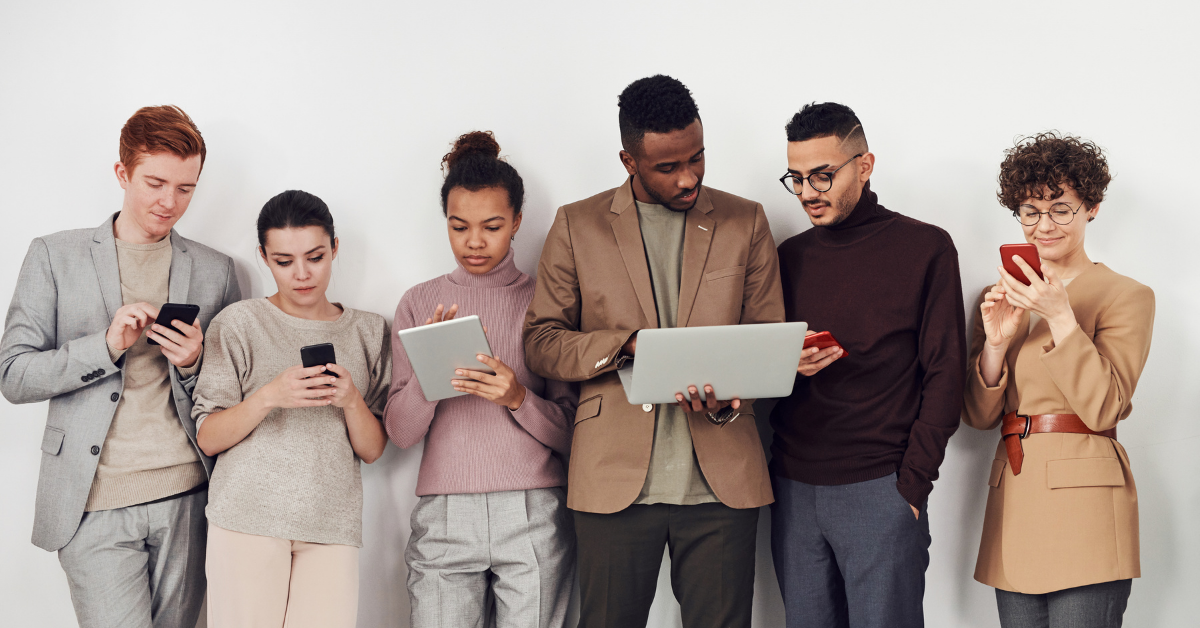 In today's competitive market, building trust with customers is essential for success. Many companies are turning to technology to help create and maintain trust with their clients.
However, the more we depend on technology, the more vulnerable we become to cyber fraud, cyber theft, and data breaches. Generating trust for your clients is more essential than ever, and it goes beyond simply implementing cyber security measures.
Three Elements of Trust
In the business world, trust is earned, not given. Earning a client's trust takes time and effort, but the benefits are well worth it.
Before you can earn the trust of your clients, it is essential that you first understand the fundamental values that lead a consumer to trust a business.
Here are the three elements of trust:
Building Positive Relationships
Your client must have a positive experience when interacting with your business to build trust. Building positive relationships is key to establishing trust. Studies show that 58% of consumers will switch companies or services if customer service is poor.
Make sure you are responsive to inquiries, provide clear and concise information, and follow your promises. When a client has a positive experience, it strengthens the bond of trust between them and your company.
Expertise
If the leader of an organization is knowledgeable and competent in their industry, it will be reflected in the company's trustworthiness.
Clients want to know that they are dealing with an expert who knows what they are doing and can be counted on to deliver results. Displaying your expertise through thought leadership content, speaking engagements, and white papers can help establish trust with clients.
Consistency 
Being consistent with who you are as a brand, company, and individual is one of the essential factors in building trust.
Your clients need to rely on you to always act with integrity and do what you say you're going to do. Consistent behavior builds trust over time, whereas inconsistency can quickly damage relationships.
Now that we've outlined the founding principles of trust let's look at how you can use technology to help your clients gain confidence in your business.
1. Improve Communication
One of the best ways to increase trust is offering additional ways to communicate. If a prospect or potential client has a question about a listing, process, or document, having measures in place to provide quick and instant feedback can help build a level of trust for your business. The times when you needed staff to answer client requests are in the past, thanks to countless available chat and communication platforms.
This immediacy allows customers to feel like they always have someone at their disposal, building trust through transparency. Additionally, the ability to communicate with a customer 24/7 gives your company an advantage over those who do not offer this service.
Here are some of the best services to increase your communication with clients:
Chatbot services such as Drift and LivePerson
Live chat services such as Zendesk Chat
Instant messaging services such as WhatsApp, Facebook Messenger, and WeChat
Email sequences and follow-ups to inquiries with software such as Mailchimp or Drop Contact
By implementing one (or more) of these technologies, you can create a communication platform that makes your customers feel at ease. They will know they can reach out to you anytime they need assistance or have a question. This builds trust by showing that you are always available to help them.
2. Use Transparent Data Security Measures
Transparent data security measures are another way to use technology to build trust with your clients.
By showing that you take data security seriously and have implemented measures to protect their information, you are putting their minds at ease. Clients want to know that their personal information is safe and will not be compromised in any way.
Providing secure and transparent security measures is essential with the world rapidly changing to online transactions.
Using a platform like paymints.io will allow you to quickly and easily add transparent security measures for any electronic money transfers during the closing phase. Our platform is built to facilitate all electronic money transfers for any type of real estate transaction.
By doing away with paperwork, and lag times associated with money transfers, you can build trust by providing an easy, quick, error-free, and secure way for your clients to complete their transactions.
3. Create a Professional Online Presence
Increasing your digital reach is one of the best ways to garner trust with clients. Having a clean and professional-looking website, combined with a well-crafted social media presence, can help increase confidence with potential leads and clients.
It takes approximately half of one second for a user to form an opinion on whether or not they like your website. Having a professional and clean website is imperative with such a small window.
Not only does this improve the customer experience, but having data, blogs, and high-quality content will show your industry expertise.
While all of the features mentioned above are very beneficial for gaining clients, one of the most challenging parts is ensuring the client feels comfortable with the actual payment or transaction.
Fortunately, paymints.io has created a revolutionary product with a seamless interface that will provide a level of comfort during the purchasing phase.
Paymints.io also offers a white-label service, so your clients will think the paymints.io platform is native to your website.
This is a great way to increase customer trust and help close the deal from start to finish!
4. Collect and Utilize Data
The real estate industry is incredibly data-driven. Data is essential for agents and brokers alike, from analyzing comps to understanding the trends in a particular area.
Collecting data can be done in many ways, but one of the most efficient is using online tools. By gathering information on leads, clients, and transactions, you can better understand your business. Additionally, this data can help you make informed decisions about moving forward with future deals or transactions.
Various software programs allow you to collect and analyze data. Some of these programs include Salesforce, Hubspot, Pipedrive, and more.
Providing your clients with information and listing options relevant to them will increase your level of expertise in the consumer's eyes. Collecting data and accounting for each customer on a personal level can also improve their experience when working with you.
Conclusion
Technology has created real estate and housing opportunities that never before existed. However, agents and brokers must build trust with their clients to capitalize on these opportunities.
There are various ways to do this, but some of the most efficient include improving communication, using transparent data security measures, having a professional online presence, and collecting and utilizing data.
With paymints.io, you can provide your clients with a seamless payment experience that will help solidify the trust they have placed in you.
To learn more about how paymints.io can help increase customer trust in your business, schedule a demo with one of our experts today!