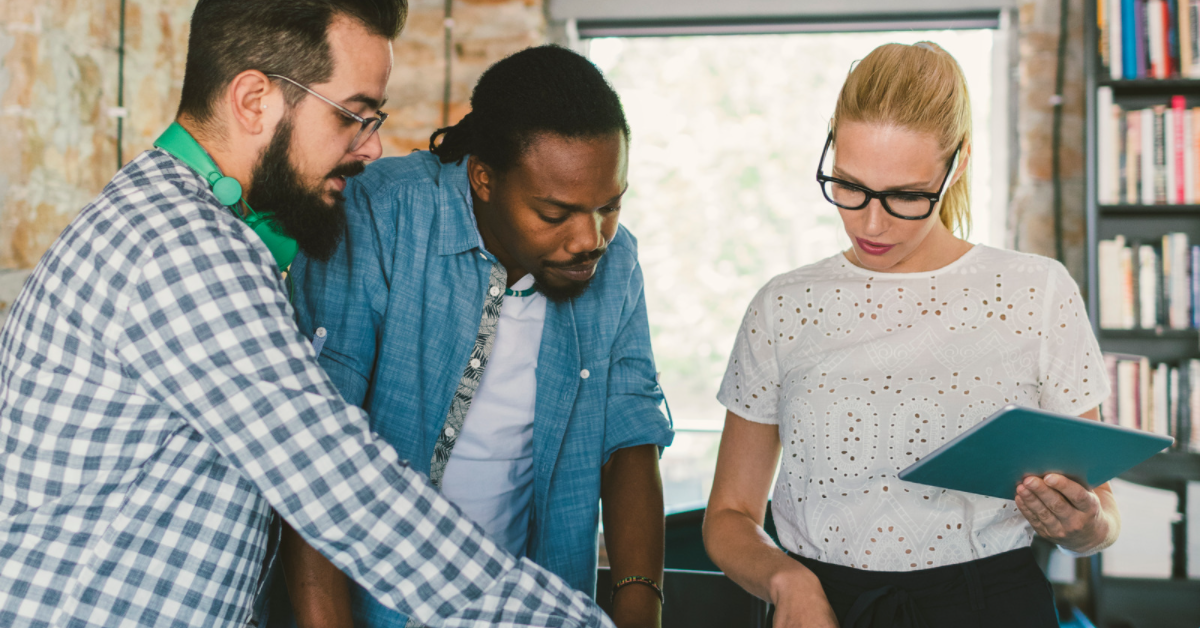 The days of grinding your way through networking events, handing out business cards, and cold-calling prospects are fading away. In today's digital world, potential customers can find title companies with just a few clicks of a mouse. That's why having a well-designed title company website that accurately represents your brand and services is more important than ever.
Setting up your website can seem daunting at first, but it can be a breeze with the right tools and information. We'll walk you through the complete process and cover everything from choosing a web host to designing your site to adding content. By the end of this guide, you'll have your website ready to promote your title company and bring in new business.
Why do title company websites matter?
The home buying process is one of the most important transactions people make in their lifetimes. They need to know they can trust the company handling their transaction, and one of the best ways to establish trust is by having a well-designed, helpful website.
In addition to establishing trust, your website can also help generate leads and new business. A recent study found that 93% of potential home buyers go online first when researching real estate services. That's why it's so important for your title company to have an up-to-date website with all the information potential customers need.
Now that we've established how important it is for your title company to have a website, let's look at how you create it.
1. Obtain a good domain name
Obtaining a domain name that represents your title company is a must. When looking for a title insurance quote, potential customers will likely search with keywords related to their needs. Make sure your website pops up near the top of the list by using relevant keywords in your domain name. This is part of search engine optimization or SEO.
For example, if you're a title agent in the state of Florida, you could register florida-title-insurance.com — or something similar — as your domain name. This will help potential customers find your site easily when using location-based keywords.
Here are some guidelines when choosing a domain name:
Make it catchy and easy to remember
Avoid numbers
Keep it short if possible
Try to integrate a keyword
Don't overspend
2. Purchase secure, scalable website hosting with good tech support
When setting up your title company website, it's important to purchase secure, scalable website hosting with good tech support. A well-established, reputable hosting company will make sure your website is always up and running and that someone will help you if technical issues arise.
When shopping for a web host, be sure to ask the following questions:
How much traffic (visitors) can my site handle?
What type of security features do you offer?
Can I easily upgrade or downgrade my plan as needed?
Do you offer 24/7 tech support?
Is there a money-back guarantee if I'm not satisfied?
Your web host should also provide detailed statistics about your website's traffic. That includes the number of visitors per month and their location.
Some great options include:
Bluehost
A2 Hosting
Media Temple
3. Select an easy-to-use page builder
The days of coding a website from scratch or paying thousands of dollars for your title company website are long gone. Using an easy-to-use page builder, you can create a website that's professional and tailored to your specific needs.
Many different page builders are available, but we recommend these:
Wix
Squarespace
Weebly
Elementor
Each of these builders offers a wide range of templates to choose from, plus an intuitive drag-and-drop interface that makes creating pages and adding content a breeze. They also provide free trial periods to test them out before committing.
Once you've chosen a page builder, be sure to watch tutorials or read the documentation that's provided to learn how to use the features. After all, you want your website to look exactly the way you want it to. Here's a helpful guide to the features your title company website should have: Features for your title company website.
4. Make your title company website secure
The next thing to do when setting up your title company website is to make sure it's secure. This is usually done by installing an SSL certificate on your website.
An SSL certificate is a small piece of software that encrypts all data that passes through your website, making it impossible for anyone to steal your customer's information. It also helps boost your website's Google ranking, as Google now considers websites with SSL certificates to be more trustworthy.
Many web hosts offer free SSL certificates, so be sure to ask yours if they provide this service. If they don't, you can easily purchase an SSL certificate from a company like Comodo or Verisign.
Once you've installed an SSL certificate on your website, test it out by visiting some of your pages using different browsers (Chrome, Firefox, Safari) and devices (PC, Mac, smartphone).
This step is crucial since you'll be dealing with large transactions and confidential information.
5. Provide multiple payment options
Providing multiple payment options is essential for any business, and title companies are no exception. Potential customers will feel more comfortable if payment is convenient for them, and they're more likely to contact you if the process looks easy.
Some popular payment methods include:
Cashier's checks
Certified checks
Wire Transfers
Providing a variety of payment options is important, but choosing a payment platform that's secure, reliable, and flexible is essential. A great option is using a company like paymints.io.
Paymints.io allows you to accept payments online easily and provides you with detailed reports about each transaction. They also have a customer support team available 24/7 to help you with any questions or problems you may encounter.
By following these five tips, your title company website will be up and running in no time.
Bonus Tip: Choose an Industry Specialized Turn-key Web Development Solution
Setting up your title company website doesn't have to be a DIY project. There are several marketing and web development companies dedicated to the title industry available to help build a website that is scalable and responsive to the unique business needs of a title agency.
Whether you are marketing to home buyers or other professionals in the real estate community, a successful website begins with understanding your audience. Content creation, cost calculators and other tools are all things to consider as part of the overall website. These low-effort and cost-effective solutions also offer add-ons like net seller sheets and digital payment solutions.
Using a company like TitleTap, built by a title closer and IT professional, has turn-key solutions to provide a fully functioning, secure website tailored specifically for real estate professionals.
Another such company is Bowe Digital which can help bolster your online presence with title industry-specific content and paid ad strategies.
Summary
A website is important for any business, but it's essential for title companies because most potential home buyers like to shop around. Make sure your website is secure and provides users with payment options that make them feel comfortable with your services.
If you're interested in using paymints.io's secure payment processing platform, schedule a demo with one of our reps today!