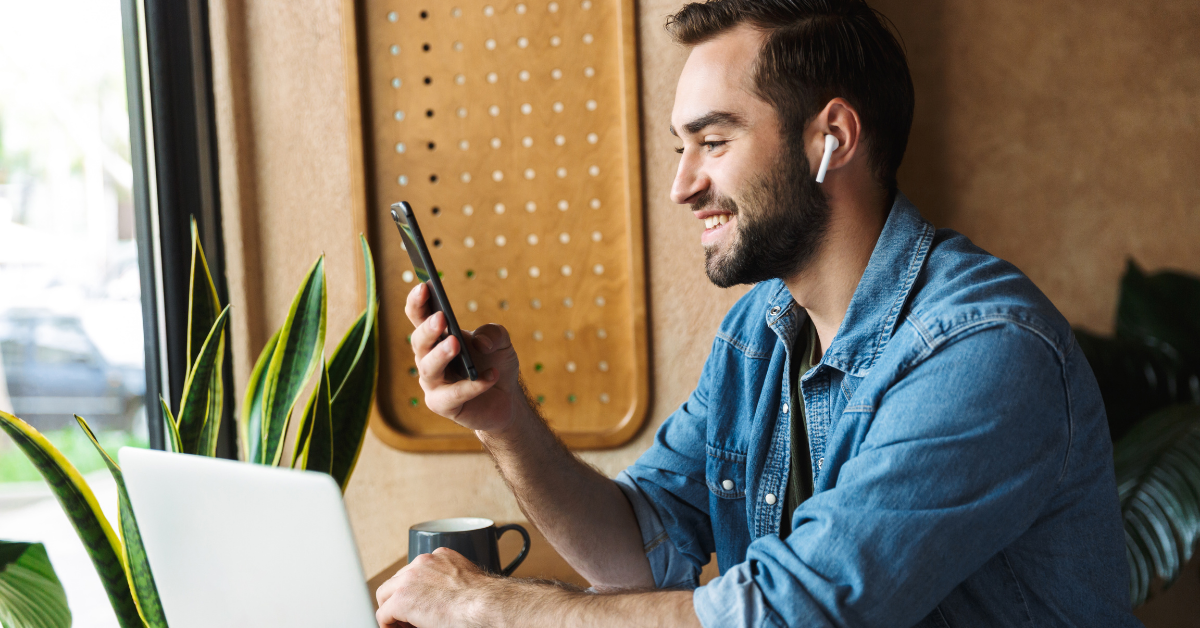 If you're a real estate professional and you haven't yet offered your clients the means to pay earnest money deposits and closing costs via a secure payment platform, then you're a bit behind the times. ACH money transfer platforms are more secure than checks and wire transfers, as well as convenient for both your clients and others involved in a real estate transaction.
But how do you choose a secure payment platform? They aren't all created equal, and while ACH transfers offer a higher level of security than other forms of electronic payment, some payment platforms feature additional layers of protection and other attributes that make them more suited to the real estate industry.
Choosing a Secure Payment Platform
When trying to decide what ACH transfer service you should use, the first thing you really want to focus on is security. As stated above, ACH transfers are more already more secure than wire transfers and paper checks because they undergo more scrutiny when they are processed through a clearinghouse. However, to really offer your clients a secure payment platform and significantly reduce the risk of real estate fraud, look for these additional security measures offered by a payment platform.
Bank-level Encryption — AES-256, a strong encryption standard utilized by top banks all over the world.
Single Sign-On (SSO) — A sign-on method that enables users to log into the payment platform and associated apps with one set of credentials, serving to improve security as well as protect user identities.
Identity Verification — Real estate fraud is often committed by cyber criminals and scammers masquerading as others involved in a real estate transaction. Advanced identity verification using several data points ensures that users are who they say they are.
IP Logging — A payment platform that keeps a log of IP addresses is better equipped to detect any anomalies and discover attempts at fraudulent activity.
Secure Communications and Data Protection — The ACH payment platform should not store user passwords or banking information and must protect other sensitive data in flight, serving to better protect data transmissions related to money transfers.
Real-time Tracking — Detailed tracking of each transaction for improved security and record-keeping.
Additional Considerations When Choosing a Payment Platform
An ACH money transfer platform that features the above security measures is definitely a solid choice. However, there are a few other things you'll want to consider before making your final decision.
Does the payment platform offer multiple plans? Not every business engages in the same amount of money transfers, nor do they require the same levels of service. Look for a payment platform that offers different plans so that you can choose one that is ideally suited to the needs of your business.
How long does it take to get started? Some payment platforms require a lengthy onboarding process, while others can have you ready to go in just a few business days.
Does the payment platform offer branding capabilities? Being able to showcase your own branding, logo, and colors when a client uses the platform to make a payment helps the client feel more confident and secure with the transaction, as well as makes you appear more professional.
Is a free trial available? Of course, you'll want the chance to see if a particular payment platform is right for you. The ability to demo the platform will give you the opportunity to see how it works and enable you to make an informed decision.
Is there an app? Believe it or not, in today's advanced technological marketplace, not every payment platform has an app available. An app offers a great amount of convenience for all parties involved, enabling individuals to send requests for money, and the recipients to send the money with ease without ever having to travel to the bank.
Are the pricing and terms transparent? Trying to understand the pricing for each plan or transaction on some payment platforms can be confusing. Additionally, it can be difficult to get exact details of what each plan includes and doesn't offer. Look for a payment platform that has transparent pricing and terms for each plan clearly described.
Is the platform stable? Some payment platforms, despite being quite popular, often suffer from stability issues. To get an idea of how well the payment platform performs, read reviews and testimonials.
Is it easy to use? The payment platform should be easy to use for all parties involved. You don't want to have to navigate through several confusing pages or continually enter unnecessary information before being able to initiate a money transfer.
Why Real Estate Professionals Choose Paymints.io
After reviewing and trying several different payment platforms, many real estate professionals and organizations often choose to utilize paymints.io. Paymints.io is a fully electronic, secure, and compliant solution built by a team of experts in technology, real estate, lending, and title insurance. Subsequently, this payment platform is ideally suited for the real estate industry, offering convenience and advanced security for real estate professionals, home buyers, and others in the real estate industry
It is primarily used for sending earnest money deposits, closing costs, and other expenses and transactions related to real estate sales or refinancing. In addition to helping to significantly minimize the risk of real estate fraud, the ease of use also helps to save time and keep the mortgage process flowing smoothly. And, with options for site branding, support, and several plans to choose from, paymints.io has quickly emerged as one of the most simple and secure ways to send money during any real estate transaction.
Keep up to date on the latest topics in the real estate industry related to buying and selling, and other news and other informative topics by visiting various online forums and blogs that offer useful information and resources.
Learn more about this secure payment platform and see why it is the optimal choice for real estate professionals. Schedule a free demo today!