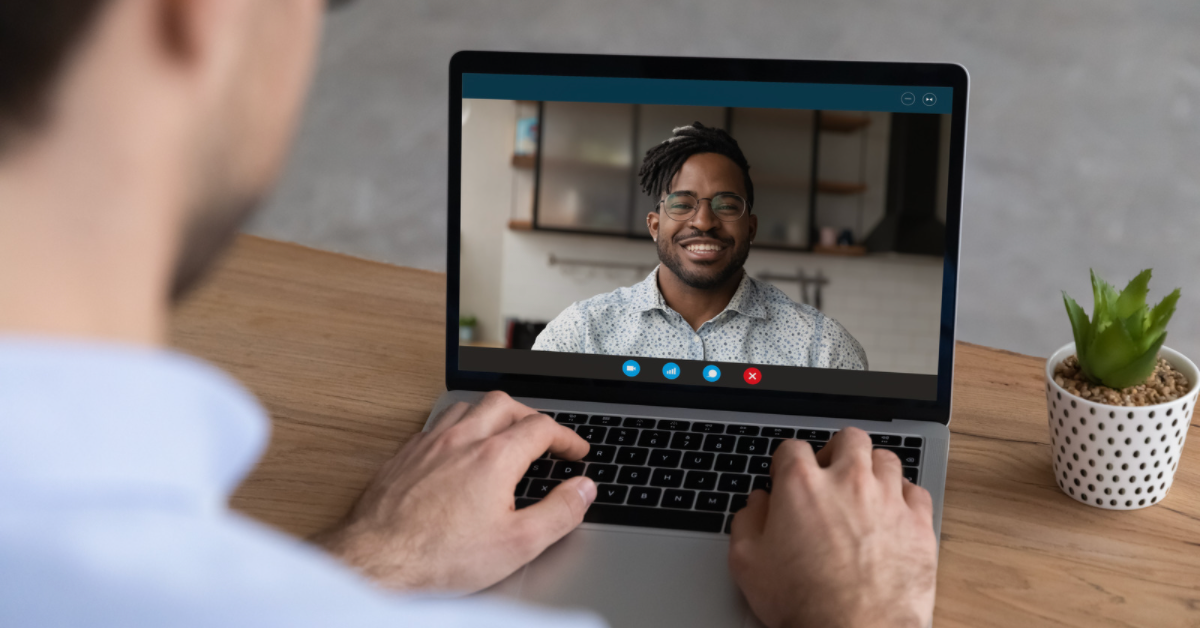 As of 2021, more than 35 states can use electronic signature-related technologies to complete remote online notarization.
Remote online notarization (RON) refers to the process of having a state-licensed notary public notarize a document remotely. This process involves identity verification, electronic signatures, record-keeping technologies, and more. The benefit of greater convenience is obvious. However, this process also offers other critical benefits, including reduced risk of fraud, quicker service, and increased accessibility.
This trend has been gaining popularity for years but has accelerated since the onset of COVID-19. Now that companies in the real estate space and their clients have experienced the benefits of RON, this process is here to stay.
The Difference Between Remote Online Notarization and Electronic Notarization
It is not uncommon for people to confuse remote notarization with electronic notarization. Although they have some similarities, these two methods of notarization are relatively different.
For electronic notarization, documents are notarized and then signed in an electric form. However, the signer still needs to appear physically before the notary. The need to sign physical documents is eliminated, but not the in-person contact.
RON is the only remotely, 100% digital notarization option that features eSignatures and audio-video communication.
Why Consider Remote Online Notarization?
Remote online notarization is the process of notarizing a document remotely by leveraging the latest technology. The concept behind RON is to enable notarization completion while saving time. The parties involved no longer need to travel and meet to complete this process. As long as your state laws permit this process, notarization can happen on devices wherever the notary public and signer may be.
Think of RON as the last mile within the digital transaction process. Offering this option can instantly enhance the customer experience.
This results in the following benefits:
Greater convenience as notaries and signers no longer need to meet in the same location. This helps both parties save time and money by not needing to travel. In turn, this increases accessibility for people who lack transportation, cannot meet because of their work schedule, live in remote areas, or have health issues that confine them to their homes.
Fraud protection is a crucial benefit, and with RON, identity authentication is taken to the next level. By leveraging identity verification and knowledge-based authentication technologies, fraud is minimized.
Greater security to show that a signed and notarized document is authentic.
How Does RON Apply to the Real Estate Industry?
Remote online notarization was first passed into law in Virginia in 2011. By 2013, the state released the "Electronic Notarization Assurance Standard," which set out precise requirements for documents notarized online by Virginia-based notaries. Since then, the ability to notarize remotely has exploded.
In 2017, a story hit the headlines as a Chicago couple closed a home loan from a Michigan lender using a Virginia notary public without needing to travel. They closed their mortgage from a laptop, launching this process into the digital age.
Although RON is used across many sectors today, it is most commonly seen in financial services, real estate, insurance, legal services, and government applications. Each year, 1.25 billion documents are notarized in the United States.
This process allows parties to meet anytime, anywhere, without ever physically coming together — something which consumers have come to expect. Convenience and speed are vital variables when choosing who to conduct business with.
For years, many business leaders in the real estate industry dreamed what life would be like once important transactions were digitalized. As we approach the end of 2021, these companies (and their clients) are now well aware of what the end-to-end digital experience is like — and there's no going back. The year 2020 made online notarization an essential service overnight.
Now a cornerstone of real estate closing, here is what you can expect from the online notarization process:
Think of remote online notarization as a process that mirrors the traditional approach of meeting and signing. The difference is that RON is a fully digital experience.
The first step is to complete several security measures, including personal identity authentication.
Most commonly, signers appear before a notary via video chat. Together, they go through the documents to sign and notarize each one. This virtual meeting is recorded, including an audio trial. Although this criterion differs from state to state, audio-visual communication technology is a common mandate.
What About Cyber Crime?
As our world becomes increasingly digital, many are concerned about cyber criminals.
Sadly, there was a surge in cyber crime during the COVID-19 pandemic. As online activity increased, so did opportunities to steal sensitive data. Internet crime within the real estate market has been up 1,100% over the past few years. However, RON has not played a role in this spike in fraud. The bulk of these scams was within the real estate monetary transaction process. This spike in cyber crime is why attorneys, real estate agents, mortgage lenders, title agencies, and notaries must take the necessary steps to protect buyers and sellers. For example, implementing a secure, digital platform like paymints.io is the first step in creating a solid cybersecurity plan.
Thanks to advanced security features, RON is more secure than traditional in-person notarization.
Are You Ready for the Paperless Future?
Digital transformation in the real estate industry is happening at a rapid pace.
From improved user experience to faster closing times, the shift toward a paperless future benefits all parties.
To make this transition as seamless and secure as possible, you must explore paperless solutions that ensure the best possible experience and outcome. Since state laws have implemented strict criteria for remote online notarization, it is easy to ensure a safe experience. Simply follow the most up-to-date guidelines.
After you add this option to your list of services, you will want to focus on how payments are collected. After all, proactive action can make all the difference when aiming to avoid bank wire fraud, which is, unfortunately, more common than you think.
The solution?
Paymints.io, a platform that was specifically designed to help eliminate the inefficiencies surrounding paper checks and the stress caused by wire fraud.
Want to learn more? Schedule a demo today!