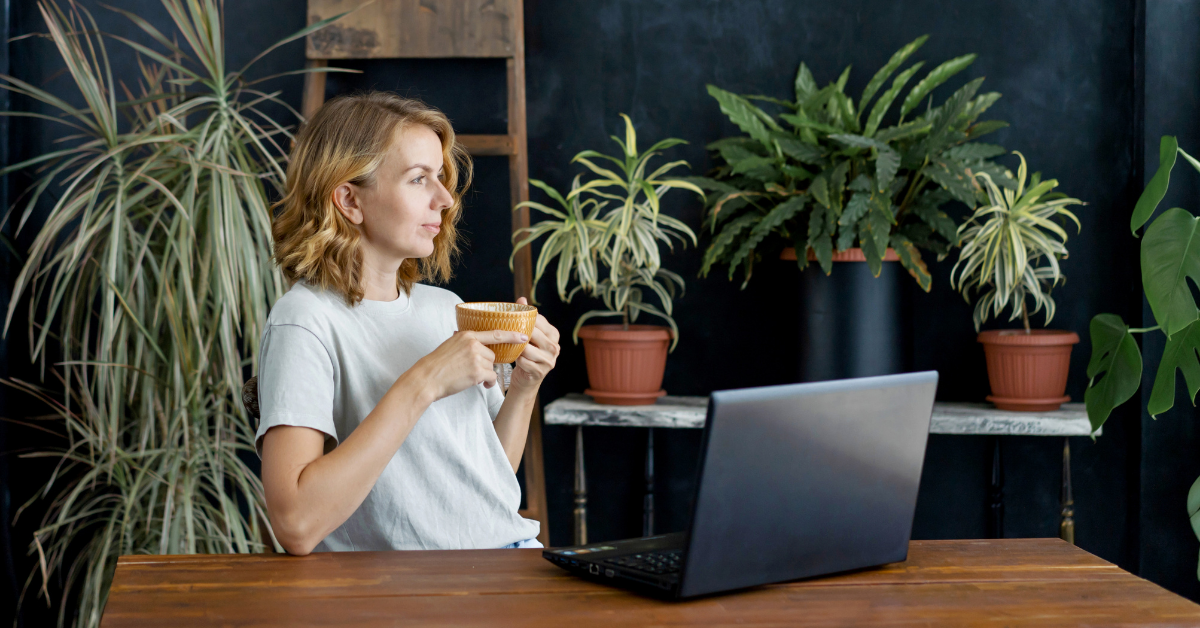 If you're in real estate and you're trying to attract millennials as clients, you have the right idea. After all, the oldest in this generation will be 40 this year, with the youngest turning 25. So it's no surprise that millennials make up about 66% of first-time home buyers and 37% of buyers overall. Plus, studies show millennials move about once every two years, which is three times more often than baby boomers—meaning you could get a lot of repeat business when your clients are in this generation! So if you're ready to try to attract millennials as clients, check out our tips to get started.
Know What Millennials Want in a Home
The best way to appeal to millennials is to know what kind of houses are most likely to catch their eye. This way, as soon as you get millennials as clients, you'll have some listings prepared that they might like. Note that in general, buyers in this age group want high-tech homes that are move-in ready and have space for home offices, as many of them work from home.
If you want more specific ideas on how to attract millennials to a home, take a look at the findings of one study that examined some of the most in-demand home features for this generation. They include the following:
82% want a garage.
76% want an open living and dining area rather than formal spaces.
74% want a single-family detached house.
57% want a media or exercise room.
54% want easy access to public transportation near the home.
47% want 4-5 bedrooms, while 40% want three bedrooms.
The same study found that the median square footage millennials look for is 1,905. Additionally, millennials tend to want low-maintenance homes with open-floor concepts and updated bathrooms and kitchens—as they tend to be too short on both time and money to be making lots of updates right after moving in.
Not surprisingly, they also look for modern technology in homes, so make sure you show some listings that have smart home features. These can include automatic window treatments, built-in speakers, easy lighting control, a programmable thermostat, doorbell camera, and more.
Finally, don't forget about energy efficiency, as one way to attract millennials to a house is to have extra insulation, Energy Star appliances, and solar panels. If you're able to showcase plenty of listings with these features, you'll have a great shot at being able to attract millennials as new clients!
Make Sure Your Online Presence Is Fantastic
Millennials have been used to getting their information from the internet since junior high, so if you don't have an online presence as a real estate agent, you're not going to get their attention. Maybe you have a website already, but if it's outdated, unappealing to the eye, or difficult to navigate, potential clients will exit immediately and move on to the next real estate agent. After all, 98% of millennials start the real estate process online, so you want them to find you and your listings as soon as they start that search!
That's why you should work on your online presence. Your website should be updated often with the latest real estate news, home listings, and home buying tips. But most of all, make sure your website has clear, professional photos of the homes you have listed. Millennials regularly see high-quality, heavily edited photos online every day on Instagram and other apps, so they expect the same quality of home listings. This is why real estate agents who tend to attract millennials as clients often provide professional photography before listing a home for sale and posting it on their site.
Use Social Media for Engagement to Attract Millennials
If you want to attract millennials as real estate clients, your online presence can't end at your website. You also need to be on social media, because that's where millennials are on a daily basis. The majority of people in this age group follow their favorite brands on social media so they can keep up with important news and time-sensitive offers, so they're going to want to follow their real estate agent, too.
To start, you should have an active Facebook page, as this is expected of just about every brand these days. Make sure you update it regularly—at least three times per week—so it doesn't ever look stale or forgotten about. So, what should you post on it to see results from this real estate marketing tactic?
Think about what current and potential clients want to see. That might be unique tips for buyers and sellers, links to helpful articles, and offers that will save millennials money when it comes to moving or furnishing a new house. And, of course, you should add every new listing you have to your Facebook page so buyers can instantly take a look.
In addition to Facebook, you should also be on Instagram, as this is where millennials go to look at eye-catching photos. And since you'll have professional pictures of listings, you'll have plenty of content to add to your Instagram page! Try to update it at least once per day with an attractive photo of an impressive kitchen, backyard, or home office of a home you're selling.
If you need more photo ideas, consider asking your followers to send in pictures of their favorite homes—whether it's their recently remodeled kitchen or just their idea of a dream home. Putting user-generated content on your social media pages is a great way to engage with and attract millennials as clients!
Rely on Technology for Real Estate
Millennials are known for using technology in pretty much everything they do, so one way to get their attention is to make it clear that you're a fan of technology in the buying and selling process. Having an updated website and social media page is a great way to get started, but make sure it doesn't stop once your client is ready to buy or sell.
For example, you might want to add virtual tours to any listings you have so buyers can check out houses online before doing an in-person tour. When you have documents for clients to sign, try to use e-documents so they can sign online instead of printing them out. And try to cut down on in-person meetings by using video conferencing, phone calls, emails, or text messages when appropriate. Most millennials are busy, so they're used to relying on technology whenever possible in order to communicate while on the go.
Finally, use secure online payment platforms for all payments during the real estate process. Millennials just aren't used to writing checks or carrying cash, nor do they want to make a trip to the bank for a cashier's check or wire transfer for earnest money deposits and more. They use apps and secure websites to pay for items digitally, typically through ACH transfers, and the home buying process doesn't have to be any different.
That's why you should consider online payment options, such as paymints.io. With this type of payment platform, buyers can securely send money online for closing within minutes. Being able to keep payments digital in this way will for sure attract millennials who want to make the buying and selling process fast and easy. If you want to find out how to start using a platform like paymints.io for your clients, contact us today to schedule a demo!